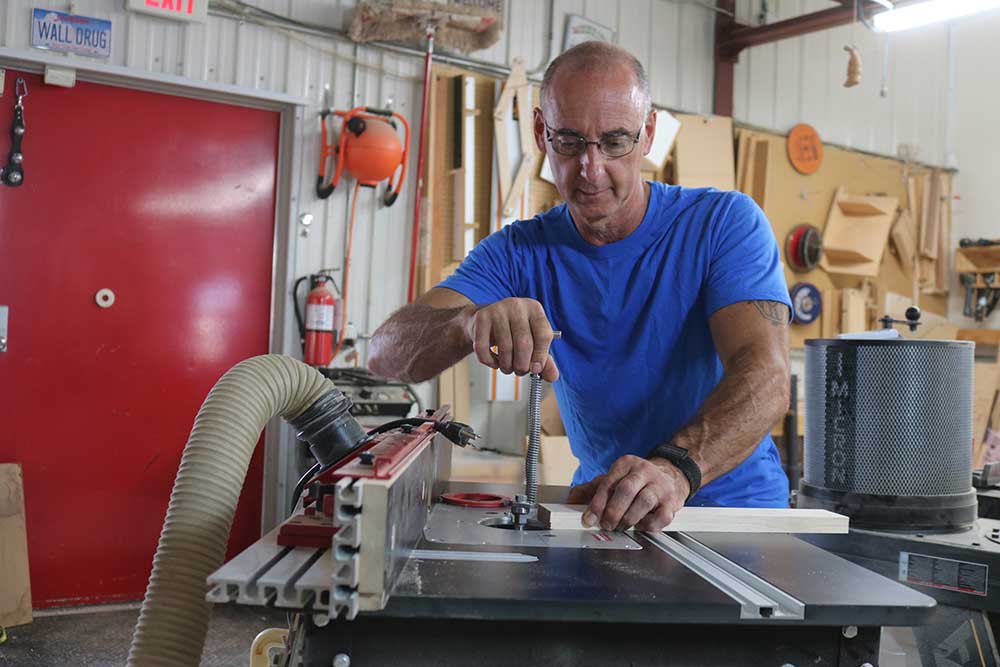 High Top Table Leg Idea
George Vondriska
The next time you're making a table or, more specifically, a high top table, we've got a great leg hack that'll make your woodworking life easier. Especially if you want the legs to be turned. Check out newel posts at the local lumber yard or home center. Yep, stairway parts make good furniture.
I recently made a high top table for my middle kiddo, and wanted four turned legs for it. Yep, I know how to use a lathe, but I'm not great at making duplicates. Especially when you want four legs that are actually identical. Plus, the legs are big (I wanted them 4" x 4") so it would have taken a significant glue up to make it happen. That got me shopping for options, and I found a great answer at my local lumber yard.
Material
Since we're robbing stairs to pay furniture, you'll probably find what I did. There are lots of material choices available. Imagine all the different woods that are used for millwork and stairs; red and white oak, cherry, pine and, for my project, poplar. I knew that I wanted to leave the rails and top natural and paint the legs, so poplar was a great choice for me. Poplar is a wonderful material for paint grade project. parts, too.
Fill your house with your own furniture
Furniture making provides so many options for you and your lucky friends and relatives. Tables, chairs, beds….where will your imagination take you? If newel posts as legs interest you, cool. If not, we've got more lessons on building furniture that'll help you move forward. For specific info that'll help you craft your own legs, have a look at this video: Planing Furniture Legs.
One

Response to "High Top Table Leg Idea"
Popular All Woodworking Videos videos
Explore videos by George Vondriska