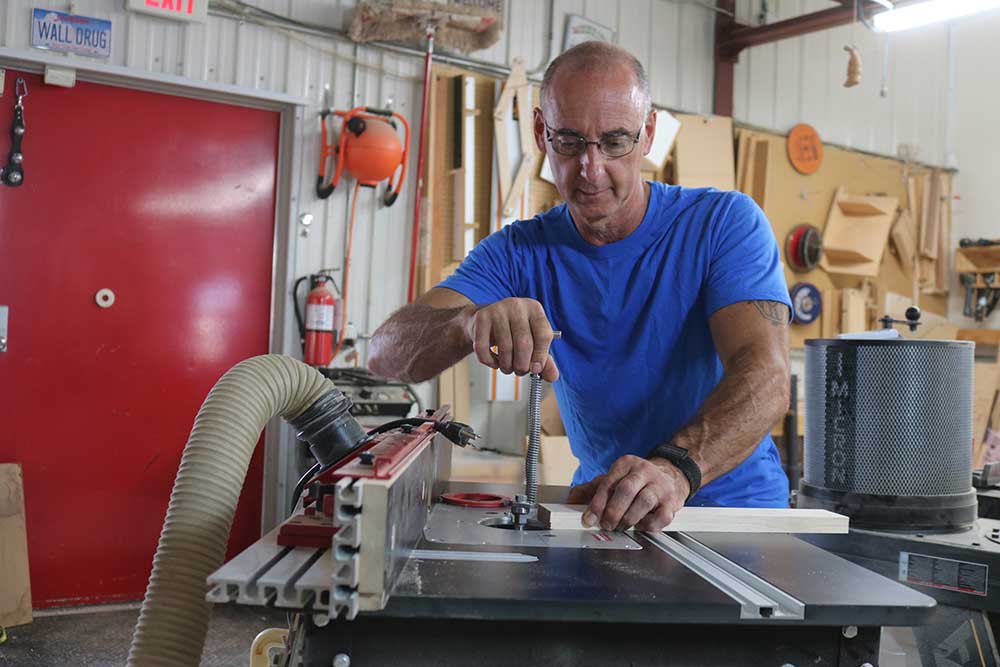 George and Jimmy's Shop Tips
George Vondriska
When Jimmy Diresta and George Vondriska get together in the shop, there are bound to be some great tips going back and forth. Here you'll find George and Jimmy in a casual conversation in George's shop, talking about some helpful ideas that can make your time in the shop more productive and efficient. A few topics that arise in this conversation include:
Measuring and marking techniques. Jimmy Diresta will show his unique approach for keeping track of his tape measure. He will also share some techniques that he uses as workarounds to his dyslexia, which challenges his ability to keep track of measurements.
How to sharpen a pencil like a pro. Jimmy and George each have a unique approach to sharpening a pencil, and there are clear advantages to these approaches in a woodshop. You'll be surprised by the shape of the pencil tip that Jimmy's approach will produce.
Sanding block shim. Jimmy Diresta shows his approach for making custom sanding shims that allow for great flexibility in getting into tight spots.
Home recipe for a quick finish. George shares his recipe for a quick finish that is inexpensive to make, and can quickly put a glow on a project. This combination of boiled linseed oil, shellac and mineral spirits is a great finish to use on turning projects in particular, as the friction heat from the spinning work piece makes it cure almost instantly.
In addition to the helpful tips shared here, it's a good chance to get to know Jimmy Diresta in a casual conversation with George. Thanks to Jimmy for coming to George's shop and spending some time with the Woodworkers Guild of America.
Explore videos by George Vondriska