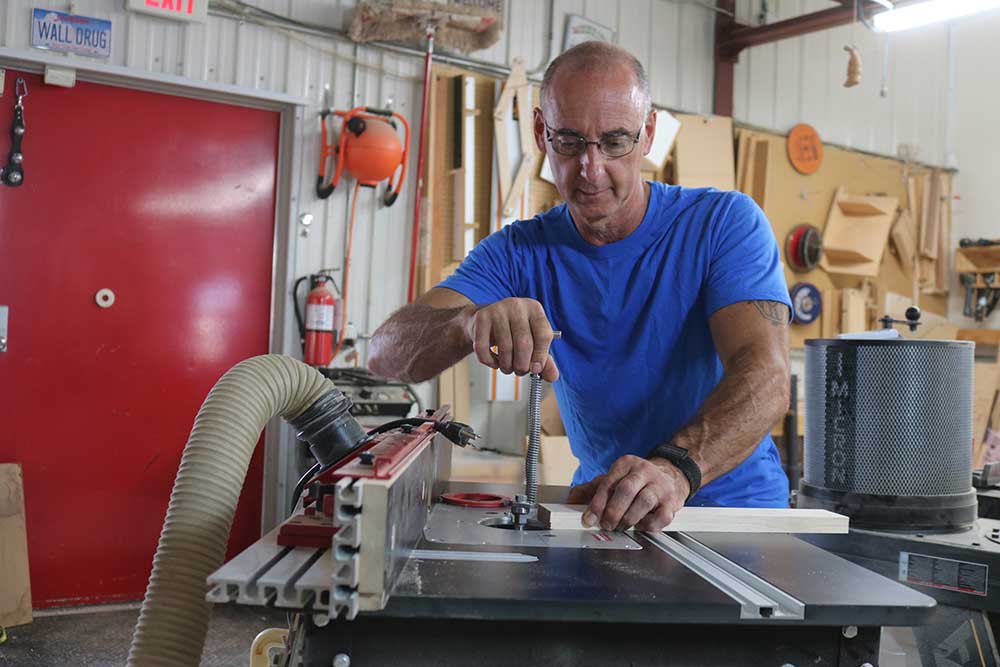 Fall 2022 Product Showcase: Triton Routers
George Vondriska
I love using a router. Hand-held or in a router table, there's SO much you can do with a router. Joinery, edge details, inlays, raised panels, leveling large slabs….it's a nearly endless list. Like any tool it's important to pick the right tool for the job. These Triton routers, their TFBR001 3.25 hp router and their TMNRTR trim router, cover both ends of the spectrum. We first spotted these machines at IWF 2022.
The big boy
If Triton's new 3.25 hp router looks familiar, you're probably seeing vestiges of the Porter Cable 7518 router in it. The PC 7518 is no longer being made and Triton stepped in to fill the space. The TFBR001 motor shares dimensions with the PC 7518 so anything that you have a PC motor in, the Triton motor will fit in (e.g. router lift, router base, jigs).
The motors are completely interchangeable. But there have been changes, such as larger bearings in the Triton motor. Speed range is 10,000 to 21,000 rpm and includes soft start. The D-handle includes a trigger, and provides a great way to control the router.
Trim router
Trim routers are great. Most people can control them with one hand, so they're very useful for light work like small roundovers and chamfers. Triton's TMNRTR comes with both a plunge base and fixed base, which significantly increases its versatility. The plunge base is great for inlays, mortises and other stopped cuts. The router is variable speed, 11,500 to 31,000 rpm, and includes a soft start. It comes with a fence and roller guide.
More info
For more information on Triton products visit www.tritontools.com.
Explore videos by George Vondriska