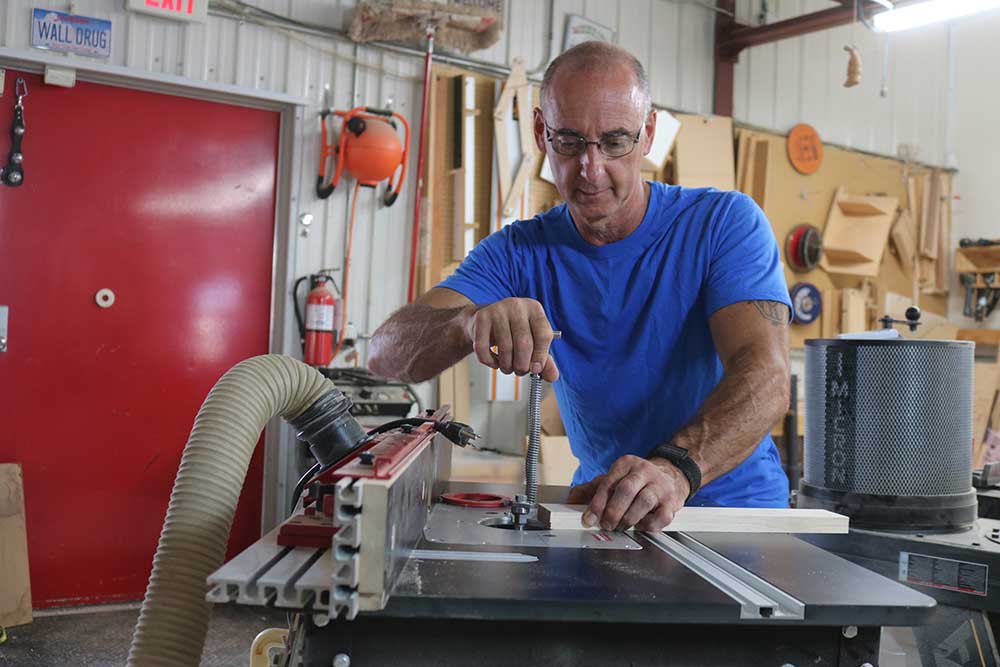 Reinforcing Mitered Corners with a Spline
George Vondriska
Mitered corners provide a great way to put boxes together. Once the box is assembled you might choose to add wooden splines to the joint for a variety of reasons. A splined miter joint is significantly stronger than a miter without splines, and wooden splines can also become a decorative element.
How to do it
The router table provides a great way to create a splined miter joint, thanks to the clean cuts that router bits provide. Additionally, you can choose from a variety of straight bits, allowing for different sizes of splines, or choose to use a dovetail bit for an even more decorative look. The key to making this work is a sled that will securely guide your box over the router bit. After the cut has been made you can make the wooden spline itself on the router table, or using a table saw, depending on the spline's shape.
More on boxes
A wooden box that you might use as a keepsake or recipe box is a great woodworking project, and a great gift. WoodWorkers Guild of America can help you, step by step, when you're ready to get started making wooden boxes.
Joinery options
One of the great things about woodworking is the variety of ways different tasks can be accomplished. If you're not ready to cut miters, no problem. There are so many woodworking joints available you can match the joinery you use to your skill set and your tools.
More info
For more information on the MLCS Spline Jig visit www.mlcswoodworking.com or call (800) 533-9298
Explore videos by George Vondriska