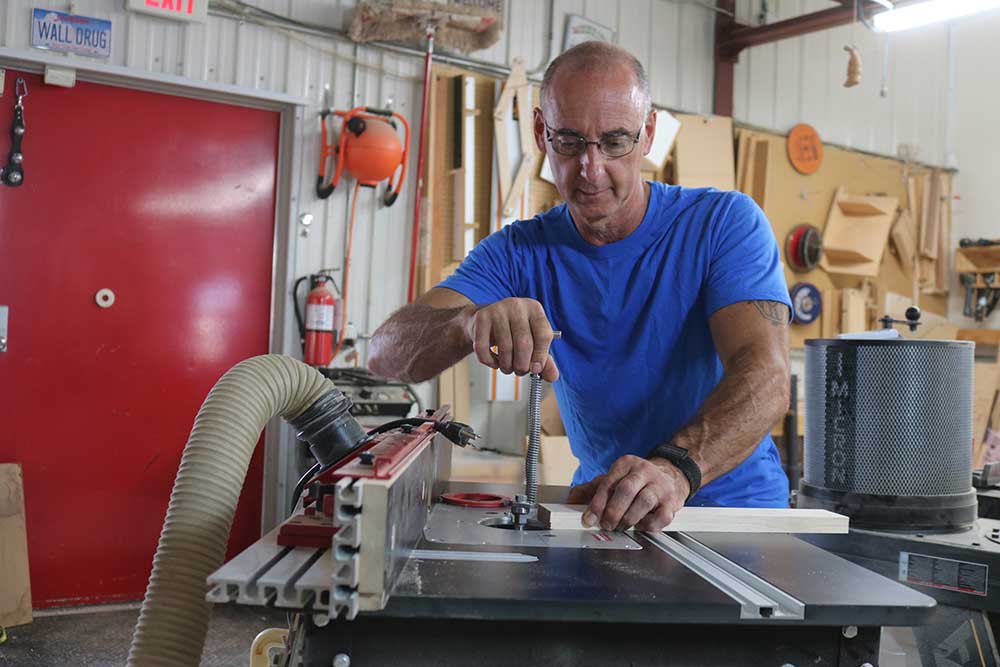 Plunge Cuts with Jigsaw
George Vondriska
One of the benefits of using a handheld jigsaw is the ability to do internal cuts. Sink cutouts, any kind of frame or opening—there are plenty of applications where this is handy. You could drill a hole to provide a place for the jigsaw to get started, but you really don't need to. You can simply plunge cut with the jigsaw.
Slow and steady
This is a race that goes to the slow and steady. Watch the video closely and follow the instructions. It's important that you pivot into the work, easing the blade in on the waste side of the line.
Two motions
Move the saw forward at the same time as you're pivoting into the work. This provides clearance for the blade in the material.
Saw settings
Some jigsaws allow you to increase or decrease the amount of orbit on the blade. More orbit makes for a more aggressive cut (and less orbit for a smoother cut). For this operation, set it to minimal orbit.
Practice makes perfect
Like many things in life, it's a good idea to practice this technique before you need to use it. Grab some scrap and make a few pivoting plunge cuts. Impress your friends!
More on portable tools
WWGOA has LOTS of info available that'll help you get more out of your portable power tools. Check out our extensive info on this topic.
One

Response to "Plunge Cuts with Jigsaw"
Popular More Portable Power Tools videos
Explore videos by George Vondriska