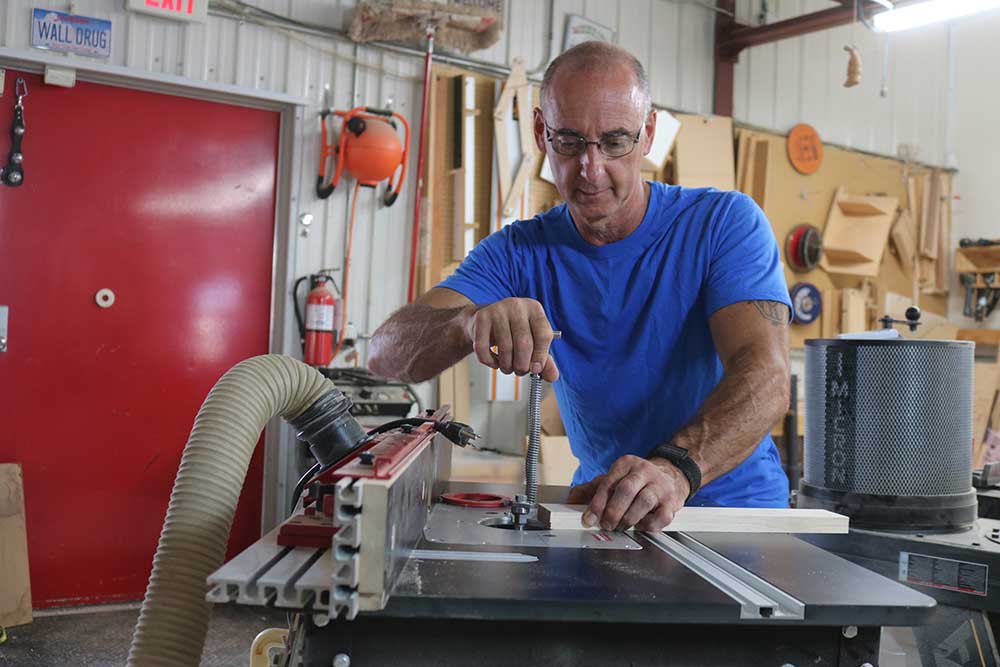 Kreg Pocket Hole Jigs
George Vondriska
I love being in a position where I get to see new tools come into the marketplace. Yep, I'm a tool geek. Pocket holes are immensely popular, and very useful to woodworkers. Kreg has done a really good job with the features on a couple of their new pocket hole jigs.
The 500 Series
Their 500 series jigs adjust to the thickness of your material with a mechanism that's very similar to the way a caulk gun works. Squeeze a handle to advance it, push a release to back it off. The handle pivots so you can get it in any position that's handy for the work you're doing. The drill guide can be swapped out for a guide that accepts smaller diameter bits, great for thinner stock.
The 700 Series
My favorite feature of the 720 Pro jig? It auto adjusts to the thickness of your stock. 1-½", 3/4", 1/2"…. All you have to do is clamp the wood. No adjustments required. It's got support wings that help stabilize your material, and the wings include stops that'll help with repetitive set ups. The dust port works great at grabbing shavings as they come off the drill bit. The 700 series accepts the Micro-Pocket Drill Guide for thinner stock, and the Plug Cutter Drill Guide.
Setting the drill bit
Kreg has really simplified setting the stop collar in the right position on their drill bit. A window in the stop collar gets positioned over the thickness of stock you're using. Lock it and go.
More info
For more info on these products visit Kreg's website.
Kreg 520 Pro
Kreg 720 Pro
One

Response to "Kreg Pocket Hole Jigs"
Explore videos by George Vondriska