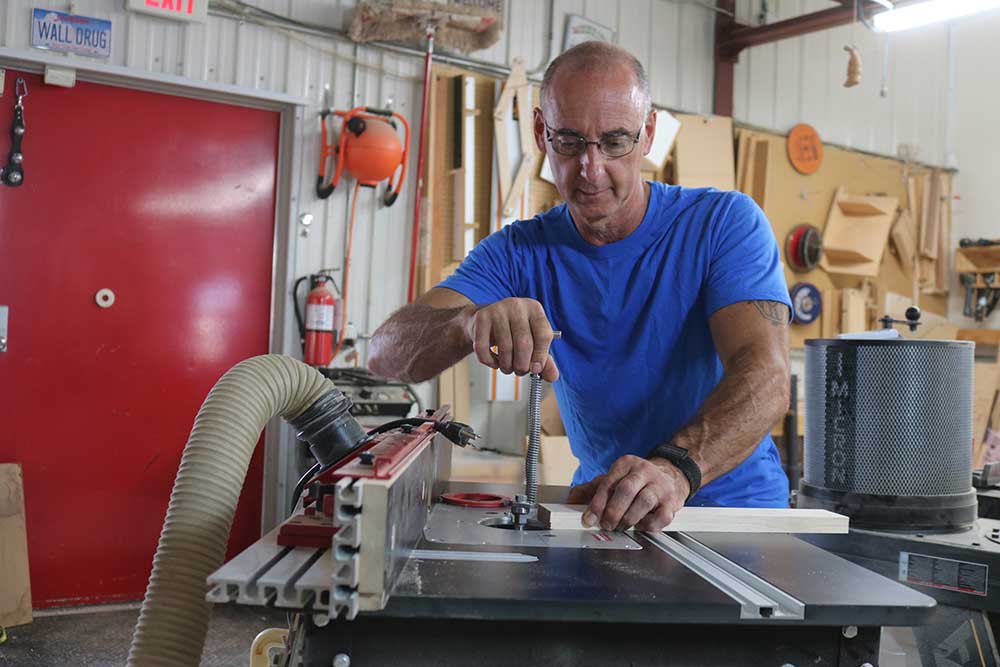 CNC 3D Machine Carving
George Vondriska
A wide array of amazing 3D clipart is available. 3D clipart, and the resulting carvings, will add a unique touch to your woodworking projects. If you don't like sanding (and who does?) make sure you do these carvings with the right bits to ensure the best cut quality.
3D clipart
If you don't have the artwork you're looking for in your design software check out Design and Make. A huge assortment of clipart is available there. The clipart used in this video is called Cantering Arabian.
The bits
3D carving is commonly done with two toolpaths, one for roughing and one for finishing. The roughing toolpath removes the bulk of the material, leaving the workpiece looking a little like a tiered cake. The finishing toolpath removes the rest of the waste, leaving the completed image.
The diameter of bit used for the roughing pass varies depending on the size of the carving. Use larger bits for large carvings. A ¼" upcut spiral was used for the roughing toolpath on this project. Similarly, choose the ball nose bit for the finishing toolpath based on the size of the clipart. A ⅛" tapered ball nose bit was used for the finishing pass with a 10% stepover.
The results
With the toolpath correctly set up and the right bits chosen for the project, you'll find that you have very little sanding to do on the completed carving. The best results come from doing the carving in close grained woods like hard maple, cherry or walnut.
More info
For more information on the router bits you can use for your CNC work check out www.bitsbits.com.
WWGOA has a lot of content that will help you with your CNC router work. Check out the large variety of CNC videos that are available.
4

Responses to "CNC 3D Machine Carving"
Explore videos by George Vondriska