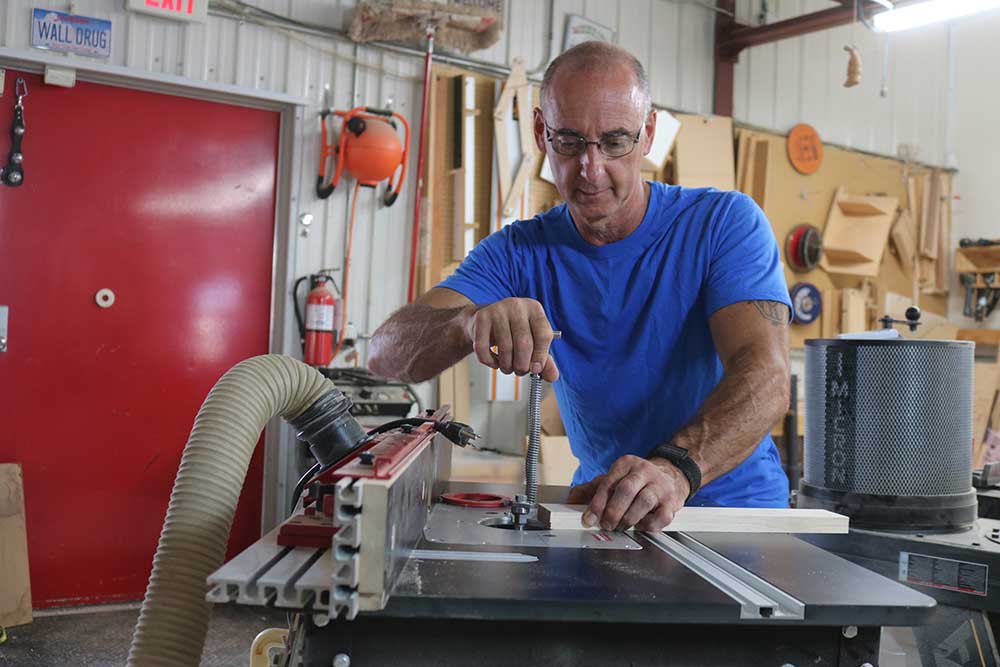 Tweaking Rail and Stile Router Bits
George Vondriska
Master the art of creating a perfect fit on joints created using your rail and stile router bits. For years cabinetmakers have turned to cope and stick joinery as a time-honored method for creating beautiful, long lasting frame and panel cabinet doors. By far the most widely used approach to this is to use matched rail and stile router bits to create both the groove and the complementary tenon in the rail component. With some practice this joint can be mastered and reproduced with great consistency, but sometimes the fit might be a bit loose even with perfect setup at the router table. This is a problem that should not be overlooked because it dramatically increases the likelihood of joint failure over time.
How can you address this problem?
George explains the simple device that is needed, and walks through the setup process in this video. A prerequisite to mastering this joint is to become well versed on how to use a router. Also, if you are not already versed on how to use a router table, that will be an important skill to develop as well. So, if you haven't mastered these foundational skills, now is a good time to practice on some scrap wood.
The "Perfect Fit"
As with any joint, executing great cope and stick joinery is all about creating a great fit. In the case of a cope and stick joint, the objective is to create a friction fit that requires only the slightest of pressure to close the joint, and once closed, the friction should hold the joint firmly enough to hold it in place against the force of gravity. If you can achieve that perfect fit using your rail and stile router bits, you will create a joint that is capable of withstanding wear and tear for generations.
Explore videos by George Vondriska