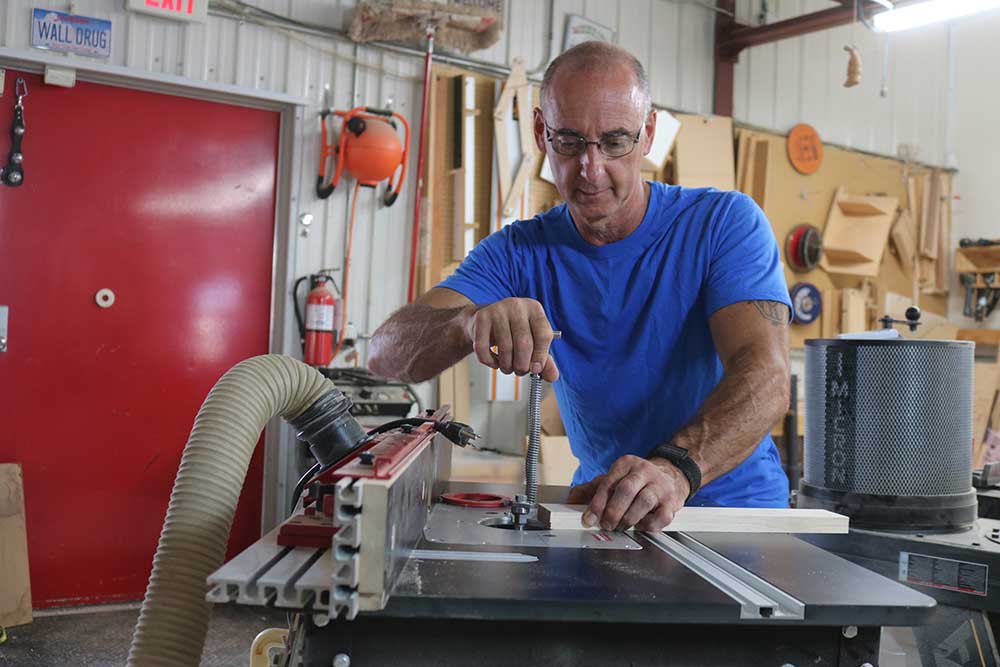 Top 5 Stationary Woodworking Power Tools for Beginners
George Vondriska
Whether they're just getting started or have been involved with woodworking for a while, many woodworkers wonder what power tools they should add to their shop. The answer to this question can be subjective and depend on what types of woodworking projects you commonly build, but George Vondriska is ready to provide you with his opinion on which five woodworking power tools should be considered top-tier tools for your shop.

1. Table saw
I don't think there will be much argument here. A table saw is at the heart of most shops, and can't be beat for ripping, crosscutting, and a gazillion types of joinery. The only real question is what type of saw is best for you. In large part, that's a question only your checkbook can answer.
2. Router table
This might be where the fist-to-cuffs start. Why a router table as my second choice? It's so versatile. With the right fence setup, I can edge joint boards, like I could on a jointer. (No, you can't face joint, but I'll live with that for now.) I can make any number of joints, create doors, and profile edges. I can remove the router and use it handheld for work at my bench. A good router table simply provides lots of bang for the buck.
3. Planer
Planers are used to clean up rough sawn stock and get material to a precise thickness. A planer also guarantees that every piece you machine comes out at exactly the same thickness. Need thin stock for a smaller scale project? A planer is the go-to machine for that.
4. Jointer
A jointer makes the edges of your material smooth, straight, and square. This creates what's commonly called a reference edge that you need for additional steps like ripping or crosscutting. In addition to perfecting the edges of your stock, you can also straighten faces, called face jointing. Like edges, you'll end up with faces that are nice and smooth and dead flat—a precursor to other machining steps.
5. Band Saw
I use my band saw a lot. I've got a sled I use for crosscutting tiny pieces, like I'd use for pen turning. Big blades go on when I'm cutting fireplace logs into usable lumber for my woodworking. The band saw is a great way to cut tenons, and I've even mastered cutting through dovetails on the band saw. Another extremely versatile tool.
Tool buying advice
Once you've determined what tools you'll be getting, be sure to get good tool buying advice before making your purchases. WoodWorkers Guild of America works hard to provide you with tool education and tool reviews. Have a look at what we offer.
Projects to build
With your tools set up and ready to go, you're ready to get started on woodworking projects. If you're looking for beginner woodworking projects, we've got you covered. Projects range from birdhouses to jewelry boxes; there's something for everyone. You're sure to find a project that's a good fit for your skills and tools and that you'll enjoy creating.
WWGOA is here to help
If you're just getting started in woodworking, Woodworkers Guild of America is here to help you wherever we can. If you've got questions, we've got answers. We produce lots of articles and videos designed to make woodworking for beginners go more smoothly, with fewer errors along the way.
Do you have a different Top 5? Join the discussion in the tab above or email us at editor@wwgoa.com.
Popular All Woodworking Videos videos
Explore videos by George Vondriska