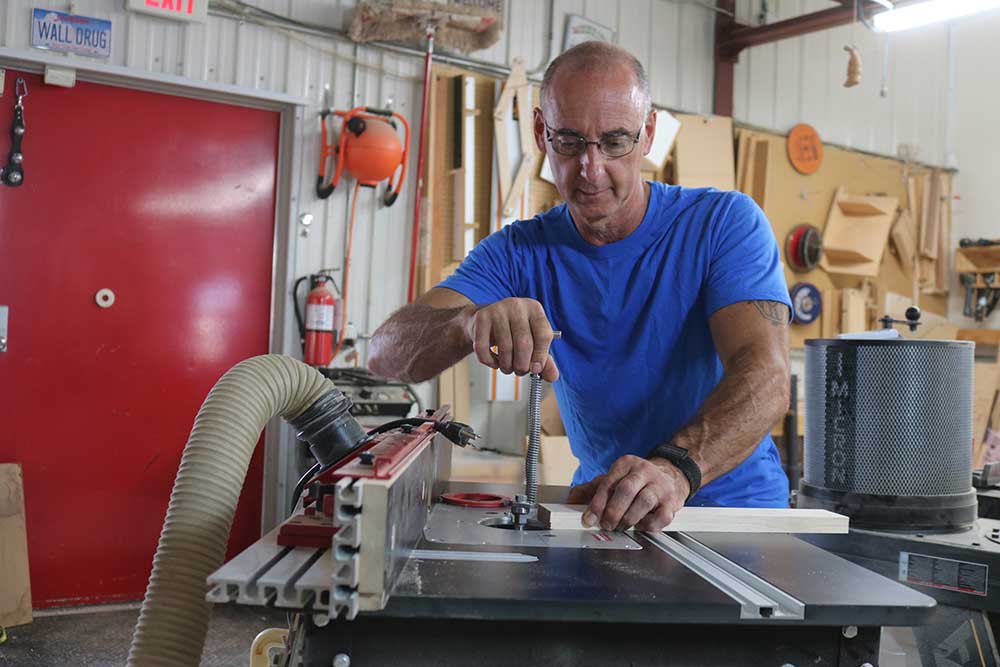 Red vs White Oak: How to Identify the Difference
George Vondriska
Red oak and white oak are in the same family, but have very different characteristics. Unfortunately simply looking at the boards may not give you enough information to tell the difference between the two. And no, looking at the color of the boards won't do it. Red oak isn't really red, and white oak isn't really white.
Tyloses to the Rescue!
Here's the solution to the red vs white question. Cut a thin section off the end of the board and have a close look at it. The end grain of red oak is very porous. The end grain of white oak, not so much. You may be able to see the difference with the naked eye, but holding the pieces up to a light makes it easy to see the difference. Red oak looks like an open honeycomb, with light filtering through. You can't see light through white oak. That's because the pores of white oak are filled with tyloses. When you do this test make sure the pores aren't simply filled with sawdust, which could make red oak look like white oak. And, cut your sample from the heartwood, not sapwood, of the board. Sapwood inherently has fewer tyloses than heartwood.
What else do we get from tyloses?
You may already know that white oak is a better choice than red oak for outdoor projects. That's because tyloses are sealing up those pores so the wood can't wick up water. And, being close grained, white oak is a great choice for things you don't want to leak, like boats and whiskey barrels.
Want to know about the medium you're working with all the time? Check out more videos on understanding wood. And you're sure to get a lot from our helpful shop tips, too.
Popular All Woodworking Videos videos
Explore videos by George Vondriska