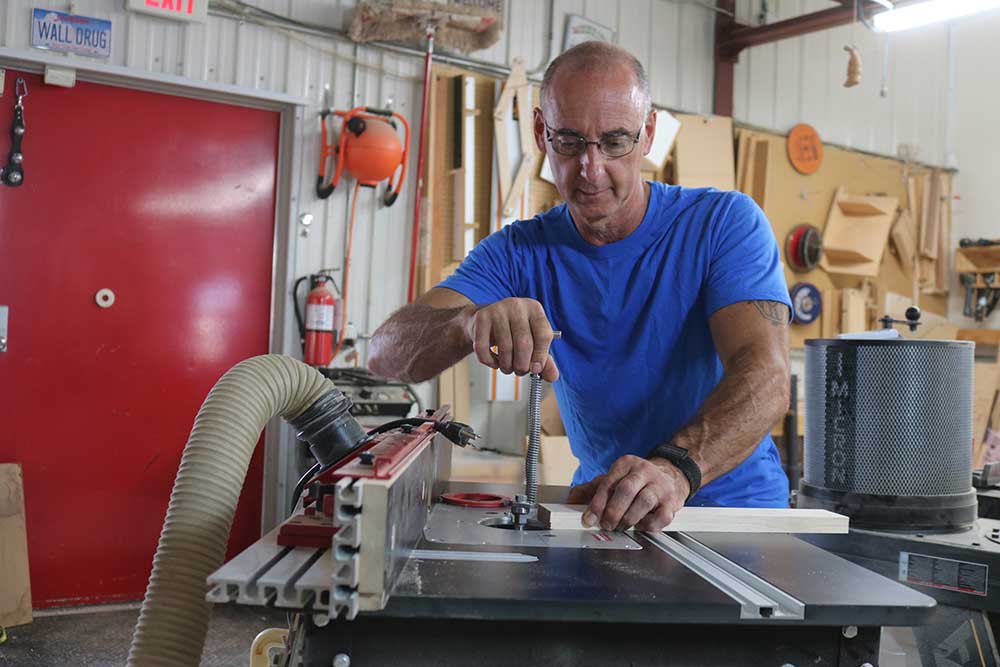 Make a Bookmatched End Grain Cutting Board
George Vondriska
You've seen, and maybe made, end grain cutting boards. They typically are made from a variety of hardwoods like walnut, maple, and cherry. That mix gives you kind of a checkerboard pattern of colors when the cutting board is complete. We're going to do things a little differently on this project. Instead of using a bunch of different hardwood species, the entire end grain cutting board is made from one slab of wood. The result is visually amazing! You'll have a cutting board that's FULL of end grain bookmatches.
Material choice
It's best to use close-grained hardwoods for any cutting board. Close-grained means non-porous material. For example, red oak is a bad cutting board choice because of its porosity. Maple, walnut, and cherry (and many other hardwoods) are good choices.
Crosscutting your board
When you crosscut the slab, you'll save a lot of sanding time by using a good-quality crosscut blade now. A good blade will leave your end grain cuts smooth, which means less sanding on the cutting board. Less sanding is always good.
Glue choice
Titebond III is a great choice for cutting boards. It's waterproof and FDA-approved for food-related projects. If you have any tiny voids you need to fill, like I did, CA glue is a good choice for filling those.
Finishing
Mineral oil works very well as a food-safe finish. If, over time, the cutting board gets a little "tired" looking, refresh it with another coat of oil.
Make a traditional end grain cutting board
If you want to make a multi-species, multi-colored cutting board, we've got you covered with a complete how-to video on the topic.
More info
For more information on Titebond products, visit the company's website or call (800) 669-4583.
19

Responses to "Make a Bookmatched End Grain Cutting Board"
Popular Woodworking Projects videos
Explore videos by George Vondriska