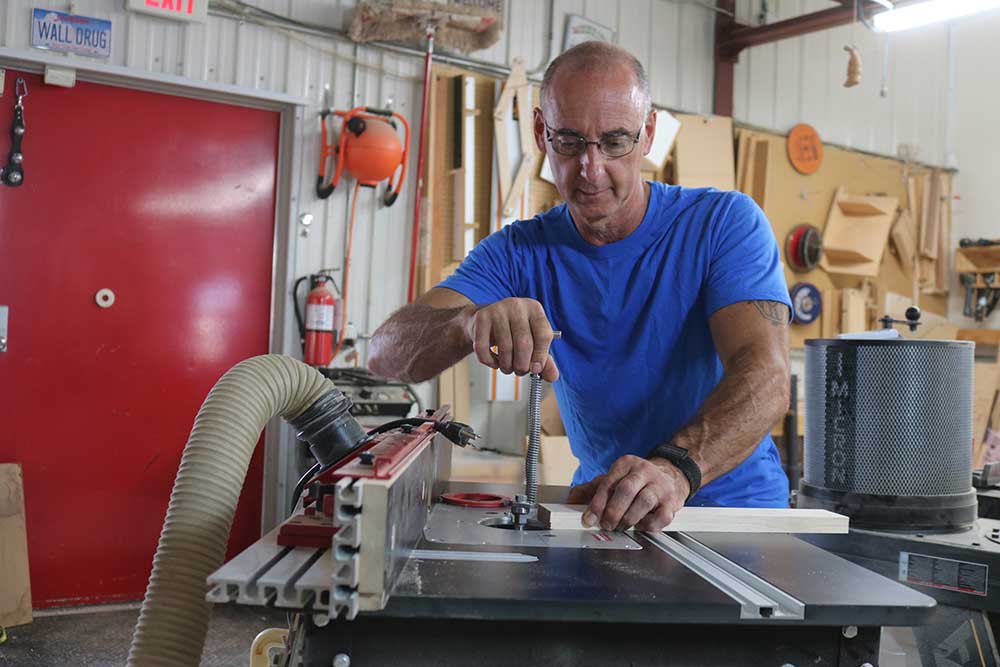 Fall 2022 Product Showcase: Grizzly HEPA Air Filter
George Vondriska
Let's clear the air. Literally. You should make every effort to keep your shop environment clean so you're not breathing in any kind of dust, especially fine dust. This can be so harmful to you. Grizzly's HEPA Air Filter, model T33151, does a great job of capturing dust before it gets to you.
How's the filtration?
This unit includes a HEPA filter and removes 99.97% of particulates down to .3 microns. Need a point of reference on that? A human hair is about 50-70 microns in diameter. The filter removes particulates 230 times SMALLER.
Comes with a remote
Plan on hanging this from your ceiling? That's a great spot for it, and you'll still have full control because it comes with a remote that controls all of the filter's functions.
Speed and CFM
Customize the Grizzly air cleaner's operation to match what you're doing by choosing one of the five fan speeds. By changing speed you can control whether the unit is providing 800, 1000, 1200, 1300, or 1400 CFM (cubic feet per minute) of air flow.
The filters will clog
As you use the air filter the filters will fill with fine dust and clog. How will you know if you're losing effectiveness? An indicator on the side of the air cleaner lets you know when you need to change filters.
Timer
Want the air cleaner to continue running after you leave the shop? Easy peezy. Set the timer for 2, 4, 6 or 8 hours.
Auto function
Turn on the Auto function and the air filter will read the air quality for you and adjust the filtration speed based on current needs.
Grab dust at the source
Check out Grizzly's dust collector as a way to grab dust right at the tool.
More info
For more information on Grizzly products visit www.grizzly.com.
2

Responses to "Fall 2022 Product Showcase: Grizzly HEPA Air Filter"
Popular Shop Maintenance videos
Explore videos by George Vondriska