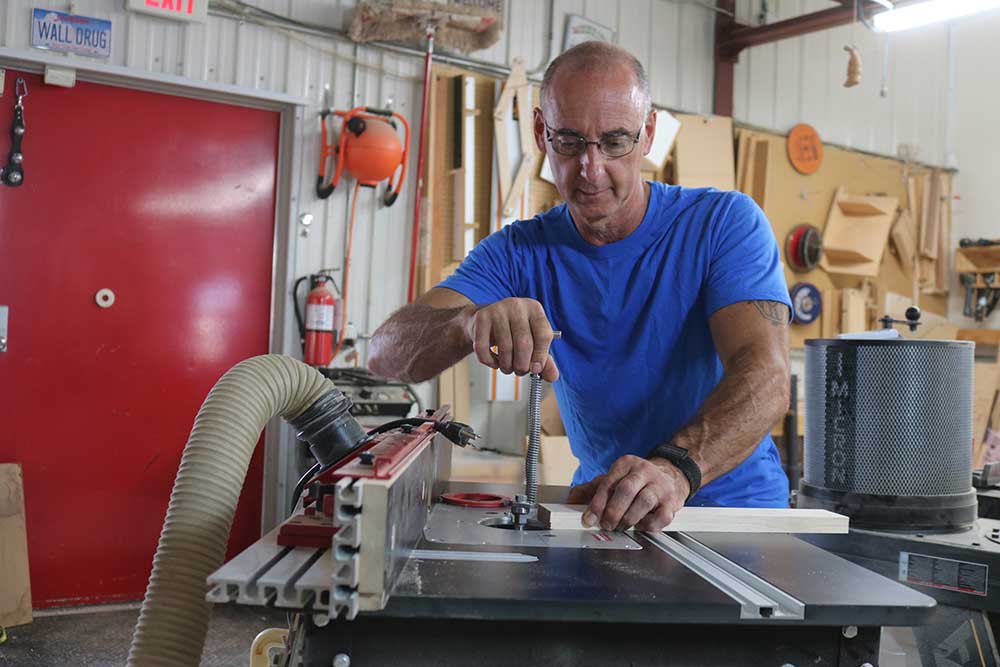 2023 Product Showcase: Pantorouter
George Vondriska
Have you ever used a pantograph? It's a tool with a stylus on one end that traces something, and a pen or pencil on the other end draws that something. The Pantorouter works in a similar way. A stylus traces templates used to create joints, and a router bit cuts the joints.
What joints will it do?
– You can use the Pantorouter to create joints such as:
– Mortise and tenon
– Box joints
– Sliding dovetails
– Through dovetails
– Unusually shaped joints
– Multiple mortise and tenon
How does it work?
The templates for the joint you want to make are secured to the template holder. A stylus traces the guide and controls the movement of the router bit. Set up is straight forward. The owner's manual is really good.
Dust collection
With the Pantorouter connected to a shop vacuum the dust collection on this tool is incredibly good. As you can imagine, the joinery is going to create A LOT of dust and shavings. Almost all of it ends up in the vac, not on the floor.
Innovation
One of the best aspects of the Pantorouter team is that they're constantly looking for ways to innovate for and improve the tool. As a user it's great to know that there's always more to look forward to with this amazing product.
Understanding the Pantorouter
Want a better understanding of what the Pantorouter is and how it does what it does? Check out this WWGOA video on the Pantorouter.
More info
For more information on Pantorouter visit the company's website or call (877) 333-7150.
Popular Woodworking Joinery videos
Explore videos by George Vondriska