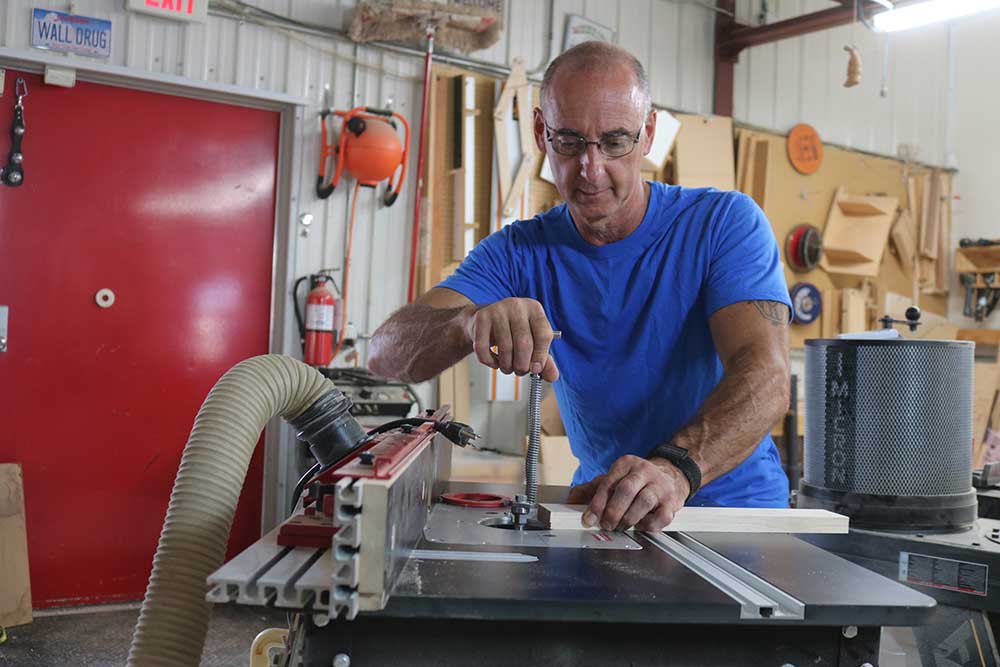 Porter Cable Dovetail Jig: Setting Up For Through Dovetails
George Vondriska
Learn how to set up for through dovetails using a Porter Cable dovetail jig for joining in your woodworking shop. Dovetails are widely viewed as a hallmark of craftsmanship, and a durable form of joinery that many view as a pinnacle of woodworking techniques.
Using a Router to Make it Easy
While some craftsmen cut these intricate joints using a mallet and woodworking chisels, many modern day woodworkers utilize the efficiency of cutting them using a router (an extremely versatile woodworking tool) along with a specialized router jig that is developed specifically for cutting perfectly interlocking pins and tails. Once mastered, a good dovetail jig can make the process of creating properly fitting pins and tails a nearly foolproof endeavor. As with any aspect of the woodworking craft, however, dovetail joinery (even with a router jig) requires some knowledge and practice.
Appropriate Method for Setup
Watch this video to learn the appropriate method for setting up the Porter Cable dovetail jig to achieve the tight fit that you desire. The video also covers how to troubleshoot problems such as improperly fitting joints. In some cases you might find that the dovetail joints are too loose, which will inevitably lead to strength problems and potential joint failure down the road. Conversely, in some cases you might find that the joint is too tight, which can have equally negative consequences, as the workpiece might actually crack during assembly, or because of the tight fit the joint might become starved of glue during the assembly process. Either way, a dovetail joint that does not fight perfectly is an undesirable situation. Want the most from your router jig? Let George lead you down the path to success.
Avoiding Chips in the Process
George will also provide clear instruction on how to avoid chipping, which is a common problem that woodworkers experience when cutting dovetails with a router jig. We can also help you learn how to set up for half blinds with a Porter Cable dovetail jig.
Explore videos by George Vondriska