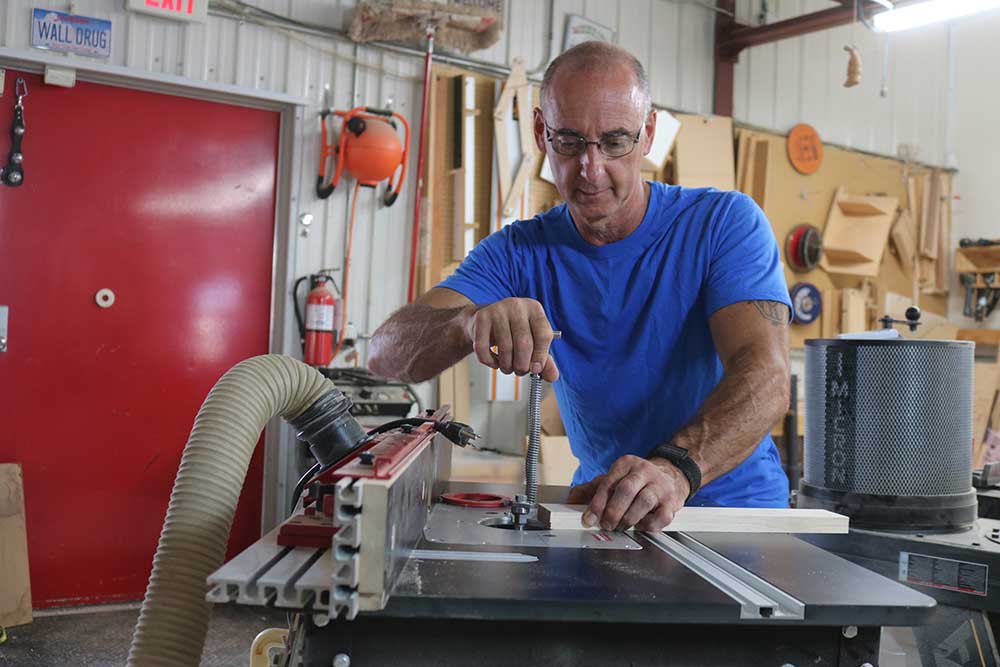 Drum Sander Cleaning Tip
George Vondriska
An abrasive cleaning stick can go a long way toward keeping your sandpaper clean and unclogged. Why is that a big deal? Clogged sandpaper won't sand effectively, and will probably burn your stock. This is especially true on surface sanders. However, what can you do when a simple cleaning isn't enough? Is it possible to get those tough clogs and burns out of the paper on your drum sander? Probably. The key is in using something a little more aggressive than an abrasive cleaning stick.
What's the magic ingredient?
You're probably wondering what the trick is. If a cleaning stick won't do it, what will? You may not expect this answer, but a piece of polycarbonate is the answer. Available at home centers, polycarbonate can do an amazing job of getting tough spots out of paper on your drum sander. The only problem with the approach? It puts a gross smell in your shop at your cleaning the sandpaper.
Tips on using a cleaning stick
Abrasive cleaning sticks are really incredible and work great for cleaning surface sanding belts, but there are a few good tricks for using them. Especially when they start to get small, and you don't want to get your pinkies too close to the sanding drum.
The final puzzle piece
Knowing how to clean the abrasive on your drum sander isn't much good if you're not familiar with wrapping sandpaper on a surface sander. Don't sweat it, we're here to help you with that.
5

Responses to "Drum Sander Cleaning Tip"
Popular All Woodworking Videos videos
Explore videos by George Vondriska