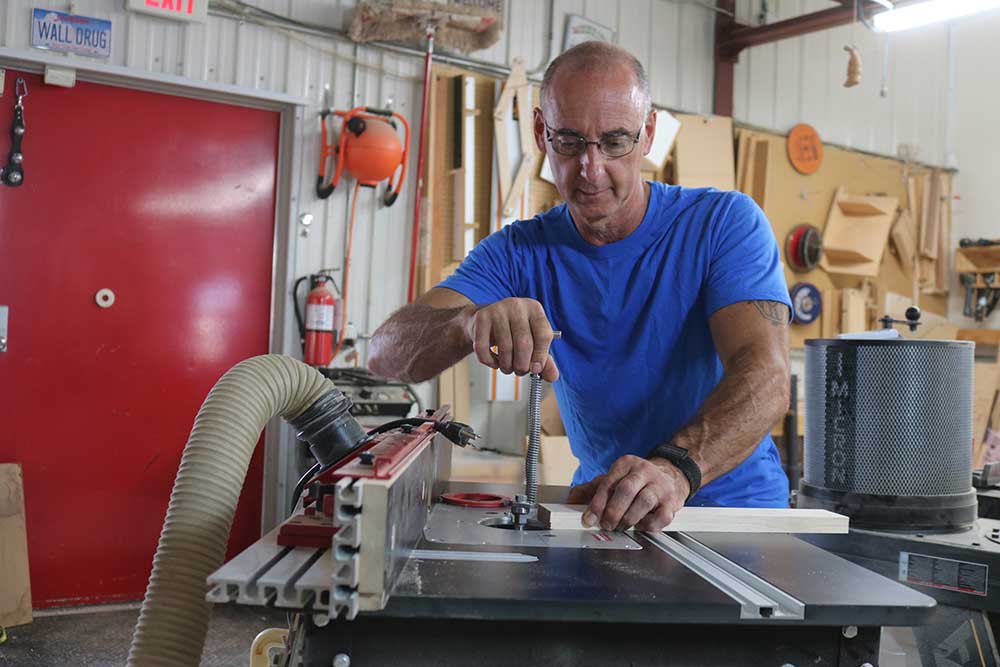 Cutting Plywood for Accuracy
George Vondriska
Want to build cabinets? If so, you'll probably be using plywood or some other man-made sheet stock for the carcasses. Cutting plywood can be tricky. Who wants to flop those big sheets onto a table saw? It's much easier to take the tool to the work in this case, instead of the work to a tool. A track saw makes short work of cutting plywood to size. But there are tricks you should pay attention to, in order to get accurate cabinet parts.
Sequence
It's very important to make sure that the cabinet parts are consistently dimensioned. The length of each piece has to be the same. The width of each piece has to be the same. Paying close attention to the cutting sequence will help you accomplish this.
Start by squaring the plywood. As you work, keep in mind that we want to remove all the factory edges from the parts. Once an end is square you can start cutting parts to length. Be sure to cut enough plywood to satisfy all the parts you need. With the parts cut to length it's easiest if you switch from a track saw to an edge guide. This will keep the width of your pieces consistent.
More on cabinetmaking
When you get the hang of cabinet making the door opens for you to build shop or kitchen cabinets, vanities, book cases, and more. WoodWorkers Guild of America offers a great deal of instruction on cabinetmaking. Check it out.
More info
For more info on the Kreg Track Saw, and other Kreg products, visit www.kregtool.com, or call (800) 447-8638.
16

Responses to "Cutting Plywood for Accuracy"
Explore videos by George Vondriska