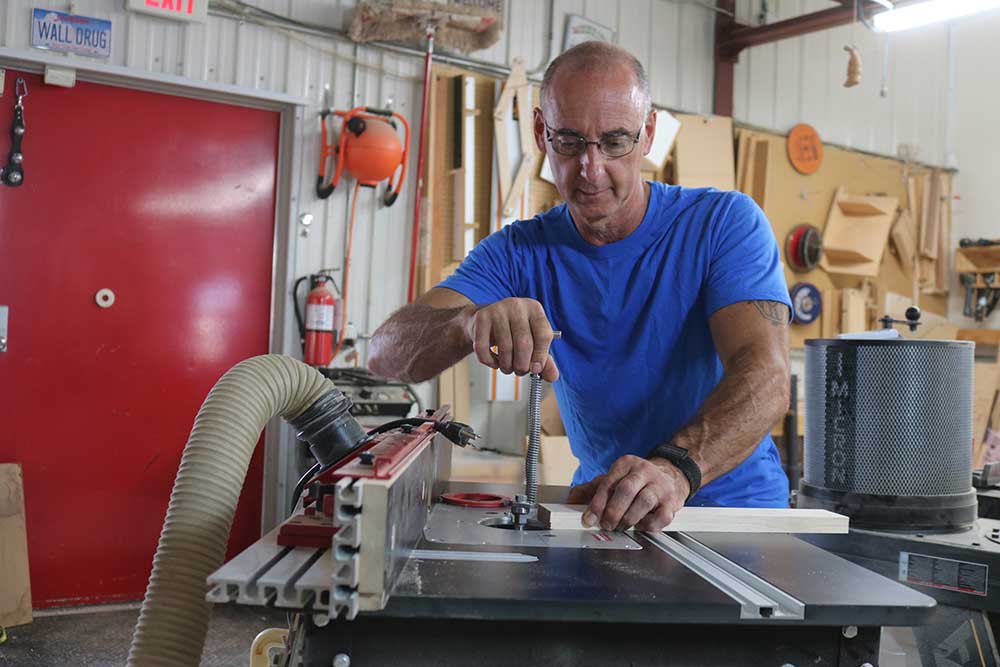 WWGOA LIVE! January 2021
George Vondriska
We had a great live stream in January! Thanks for all the questions.
4:45 Show and tell… George's lithophane
8:30 Supporting a table top
10:40 Plugging pocket holes
11:50 Bandsaw and table saw not cutting correctly
15:00 Planer versus drum sander
18:20 Removing paste wax
19:40 Lithophane settings – Photo VCarve
21:30 Knife blade blanks
24:10 Making wood look weathered
26:00 Workbench dog hole spacing
29:00 Flocking a box
30:30 Table saw vs router table vs hand held router for dadoes
33:15 Glue for bent laminations
33:55 Apitone wood?
35:34 Lock miter joints?
37:20 Preventing padauk from fading
38:40 Replacing a table saw fence
40:24 Shop vac system
41:50 Sharpening gouges
43:00 Osmo finish, bringing up the sheen
44:40 Sealing MDF jigs
45:00 Graduated cutting board
46:50 Track saws
47:45 Miters on a cnc
48:15 Finish for cedar, interior use
51:25 Plane purchases
52:25 Material recommendation for a workbench
53:45 Adding a riving knife to a table saw
54:50 What is hide glue used for?
55:45 Refinishing a cabinet
56:50 Fence on a miter saw bench?
59:27 Adhering quartz top to a wood base
1:01 Update on George's canoe
[FREE Buying Guide] 5 Expensive, But Worth Every Penny Woodworking Tools – Download now for free!
WWGOA LIVE is brought to you by:



4

Responses to "WWGOA LIVE! January 2021"
Popular LIVE Q&A videos
Explore videos by George Vondriska