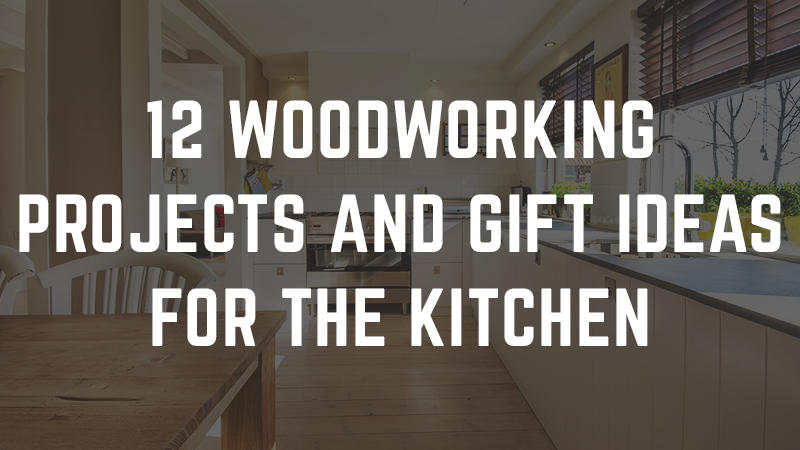 Much like wood shops, kitchens are full of tools and utensils. Why not customize some of them? You can build lots of useful items for your kitchen right in your own shop! These projects are great ideas for gifts too, who doesn't like to receive something handmade?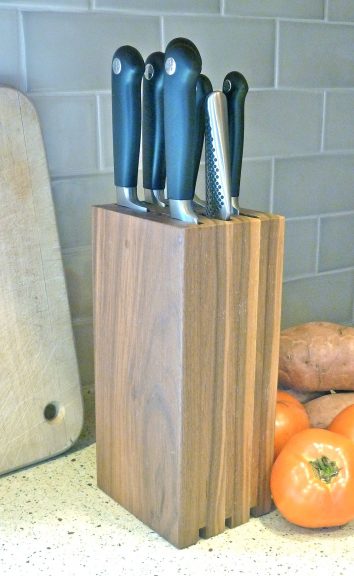 Walnut Knife Block
Minimize clutter and organize your kitchen knives with a walnut knife block. This design stores seven knives of varying sizes. We've got another knife block plan in video format, if you need more instruction.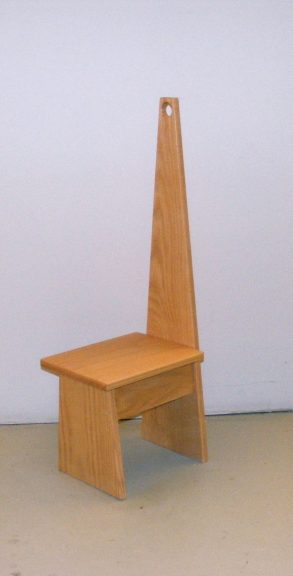 Kitchen Step Stool
This is a quick and easy project that is incredibly useful in the kitchen, or anywhere else in your house you may have trouble reaching things. Find the plans here.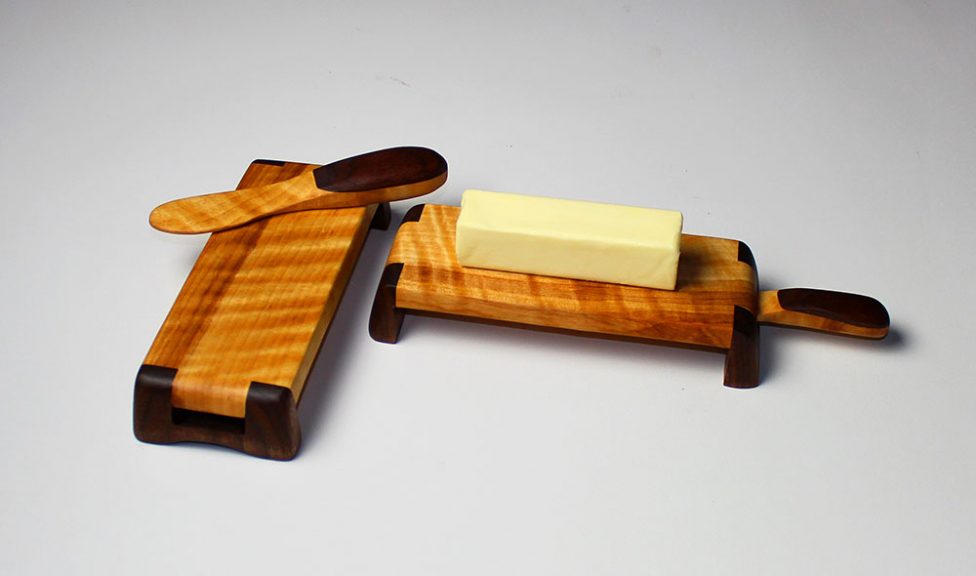 Butter Board and Spreader Set
The butter board is a good use of any miscellaneous scrap wood you have lying around. It's easy to make, but looks impressive on the dinner table.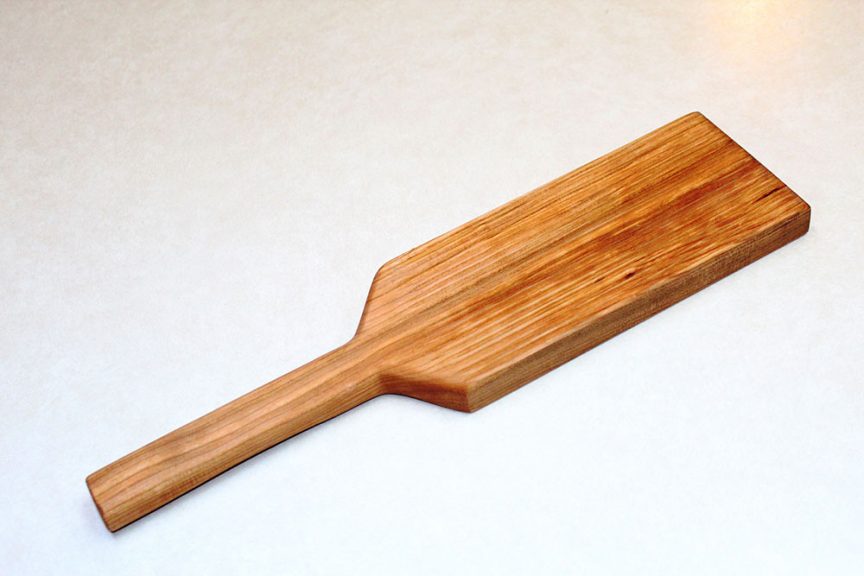 Pasta Making Paddle
Pasta is one of those things that sounds difficult to make from scratch, but is deceptively simple. You can make the process even SIMPLER by making a pasta paddle. This paddle design is specifically for cavatelli pasta, which is similar to gnocchi.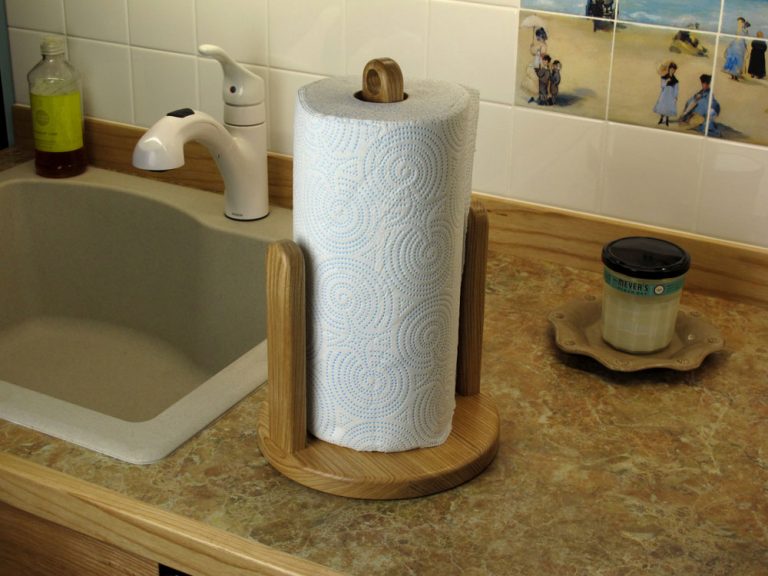 Paper Towel Holder
Here's another kitchen essential you can make yourself. Since it's not mounted on a wall, this paper towel holder can be stored anywhere it's most needed. Find the plans here.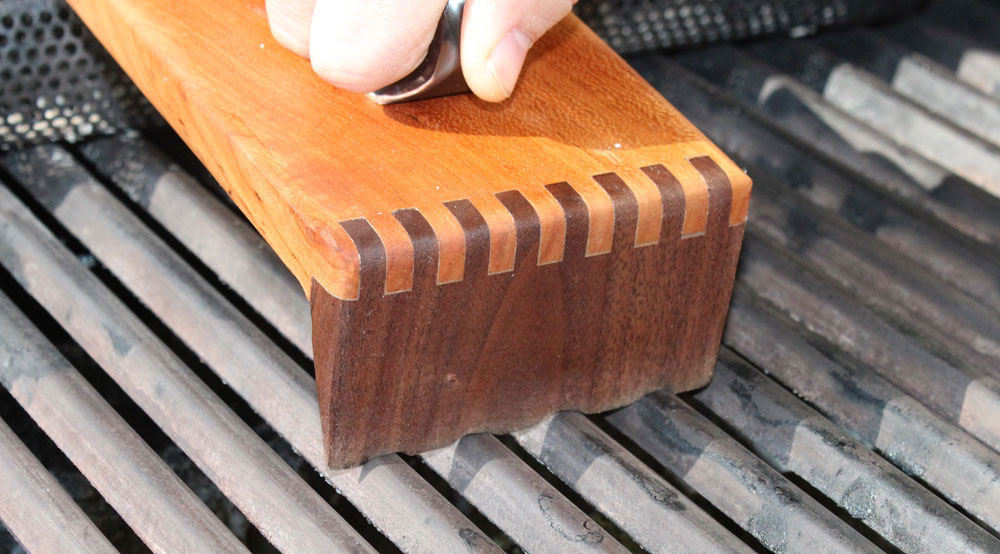 Grill Scraper
The best part about this grill scraper design is that it custom fits to any grill of your choice. The grill grates slowly burn into the wood grain, and the more you use it, the deeper it cleans!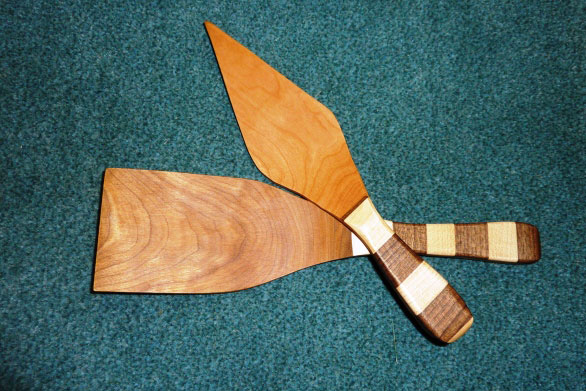 Holiday Serving Utensils
These serving utensils can be used for many things, but are best for pies and cakes. Crafted from two wood species, these utensils look elegant, but are practical and functional.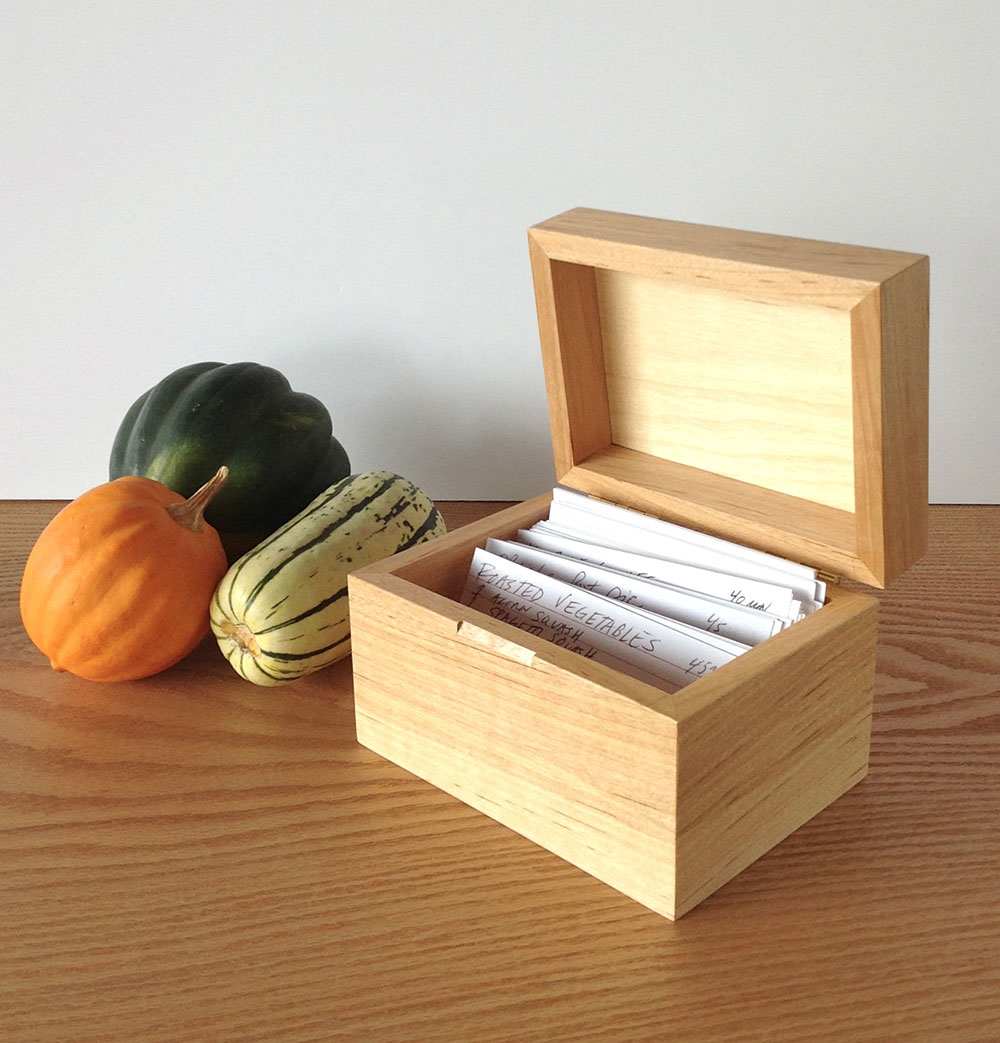 Recipe Box
These days, it seems everyone is storing recipes online. But what about those great, old recipes passed down through generations or collected from friends? Keep them in a safe place with this recipe box design.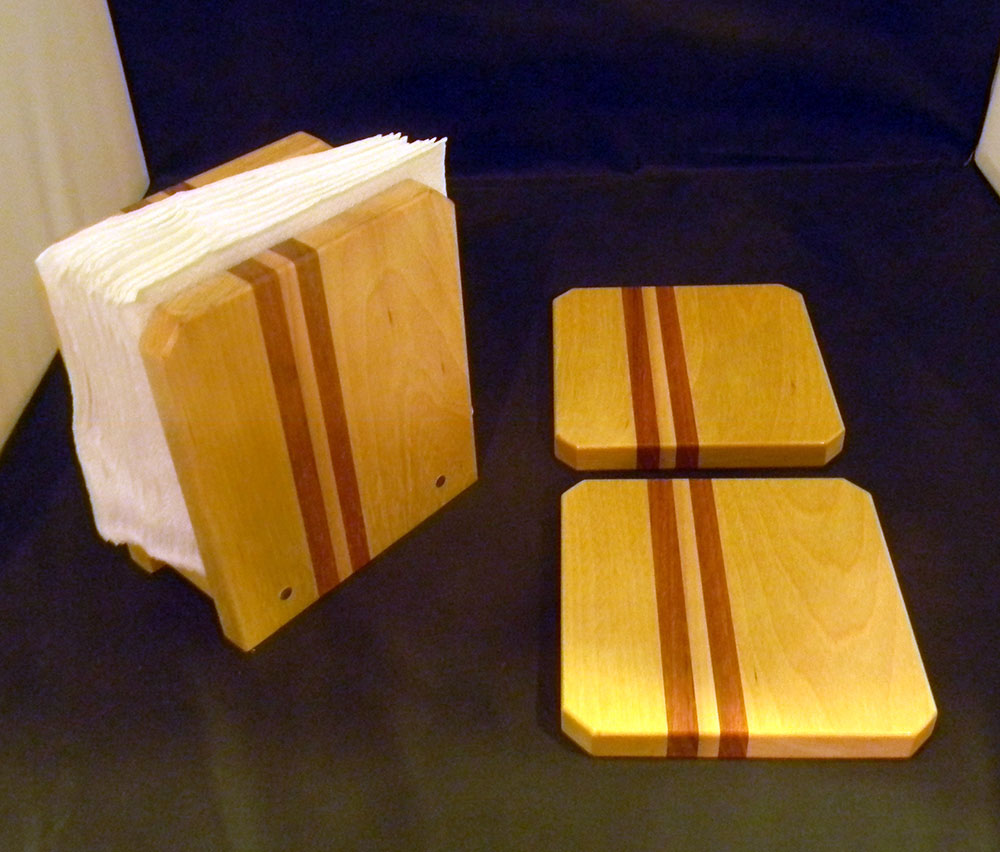 Napkin Holder and Matching Trivets
Much like the butter board, this project is a good addition to any dinner table. It's practical, simple, and an interesting conversation starter for guests. Find out how to make your own napkin holder here.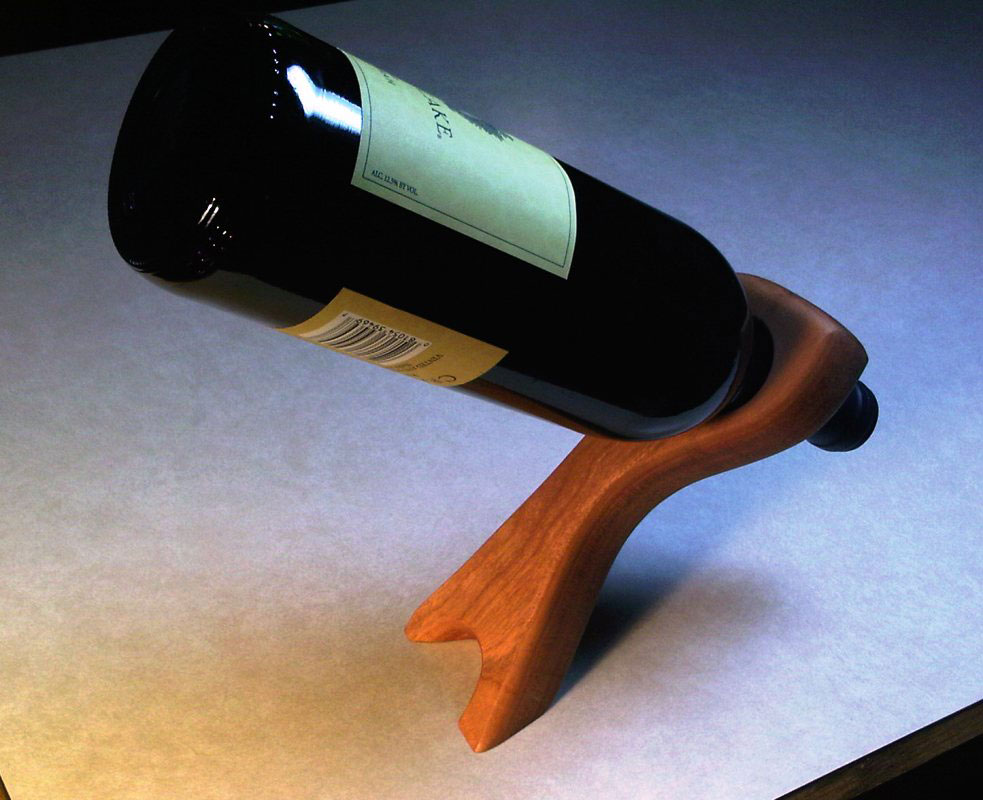 Wine Holders
Need to store a bottle…. maybe multiple bottles of wine? You can make the gravity defying bottle balancer, or create a whole wine rack. If you're not a wine drinker, they make great gifts!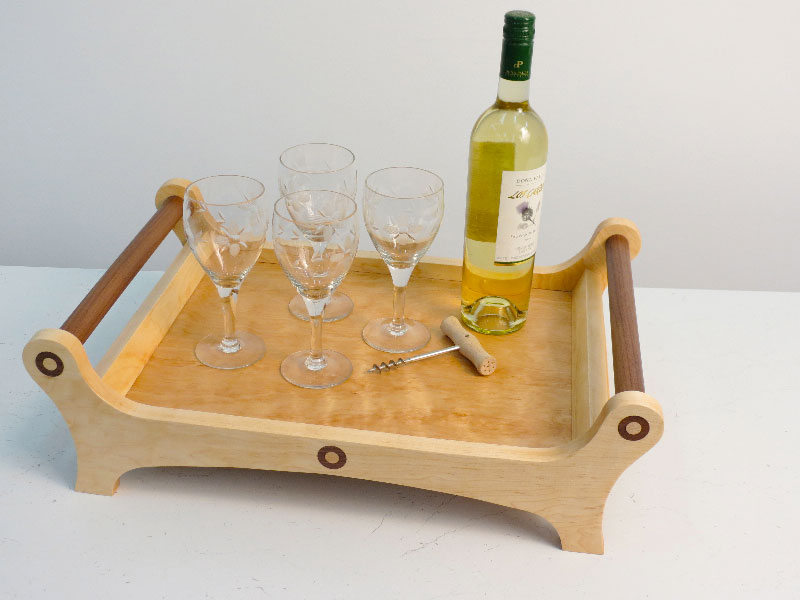 Serving Trays
This recessed serving tray design is modified to be "built up" instead of plowed down with a router. The handles are cut from the main panel in order to conserve wood and time.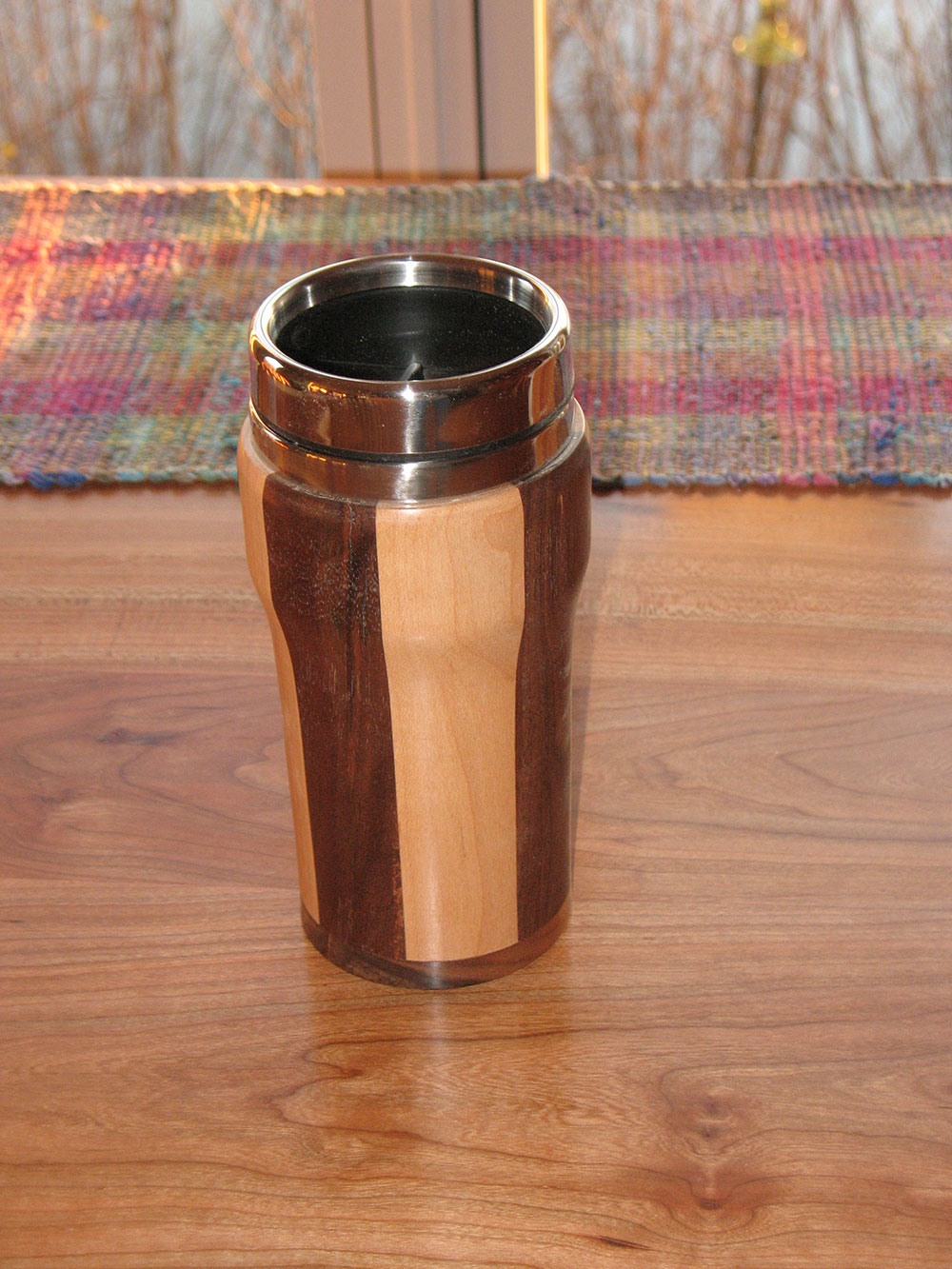 Travel Mugs
Seeing as over half of the US population drinks coffee, chances are you know a coffee drinker. Or maybe you are one yourself! Either way, these personalized travel mugs are a nice, durable, and reusable project for the coffee drinker in your life.
Do you have any favorite gift ideas you've made in the shop? Let us know in the comments.