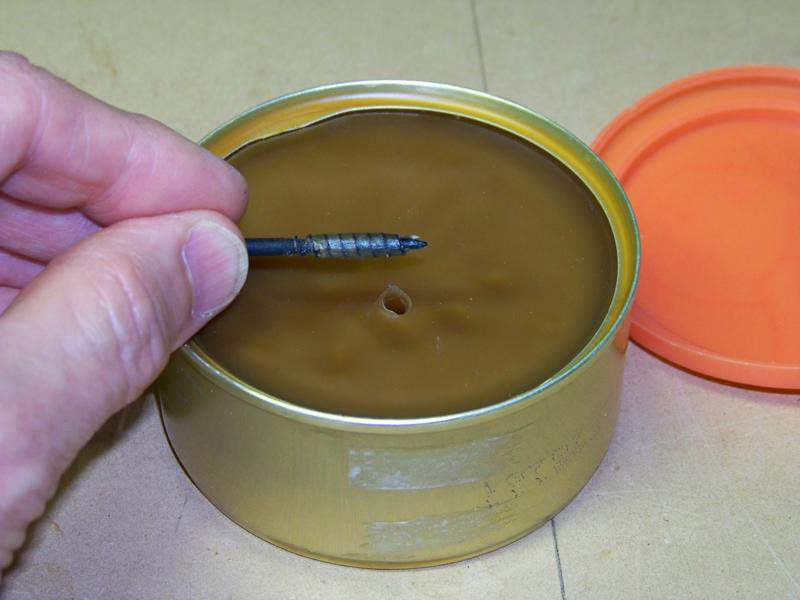 When driving a wood screw into wood without a pilot hole, I like to wax my screws to help prevent splitting. I found it time consuming to sit and rub bee's wax or candle wax on each screw, so I came up with this idea.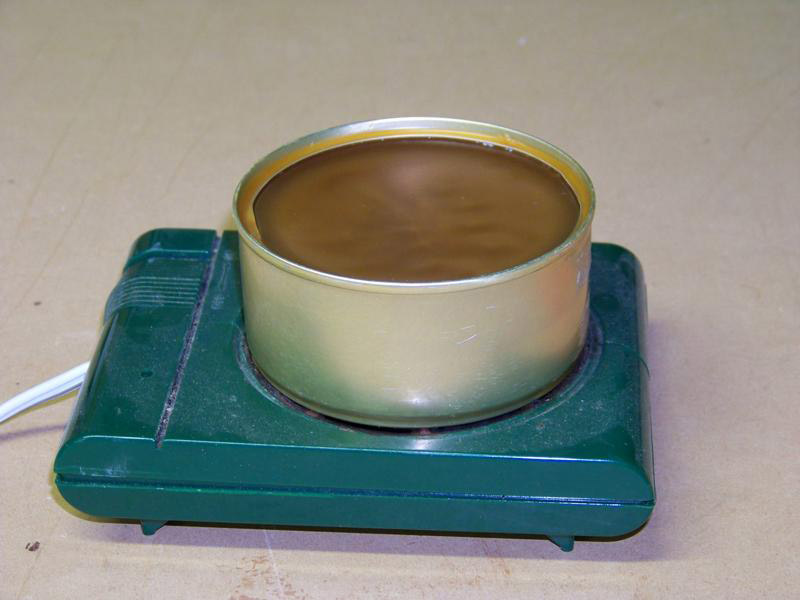 Take a toilet seal wax ring (around $2.00 at any hardware store) and melt it into an empty small dog/cat food can. This way, all you have to do is dip the screw into the wax and pull it out. The threads hold on to the soft wax for a perfect coating.
When the wax gets full of holes, I just set the can in my coffee cup warmer for a while and the wax melts down to a nice and flat surface for the next use. You can purchase cup warmers or candle warmers at just about any craft store.I use a plastic can lid to keep the wax from getting on anything else when I need to carry it in my toolbox.
Tip and Photos By Dan Reczek, a registered member of the WWGOA.
Submit your favorite woodworking tip or technique to: editor@wwgoa.com and you could earn $100 if we publish your idea.