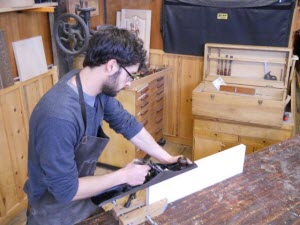 Not all workbenches have the perfect vise for holding stock, so I often use this cool trick. Tighten a hand screw clamp onto the bottom edge of the material, then clamp the hand screw clamp to the bench.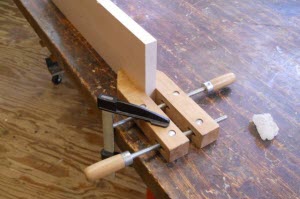 You'll be amazed at just how much holding power this provides. Enough for me to easily hand plane the edge of this hard maple board.
Adam Peterson is a registered member of the WWGOA.
Submit your favorite woodworking tip to: editor@wwgoa.com and you could earn $100 if we publish your idea. Or click here for more information on how to earn $100 for your woodworking tips.