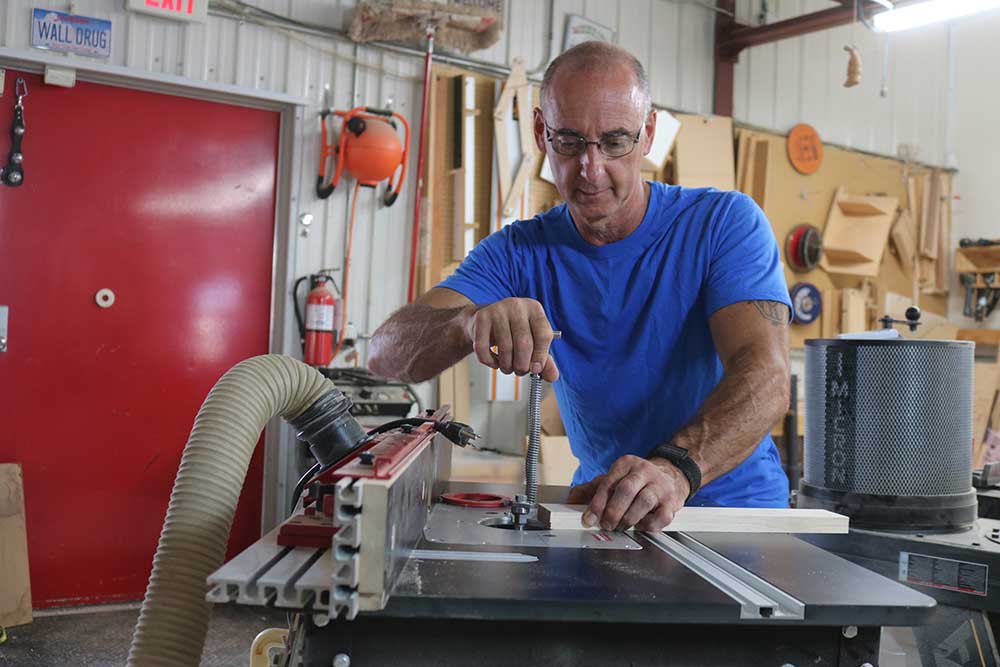 Bridge City Tool Works Block and Bench Plane
George Vondriska
There are plenty of times when using a hand tool, specifically a block plane or bench plane, makes more sense than using a corded tool.
Why a hand plane?
Large pieces. Yeah, you might own a planer or drum sander, but will the piece you're working on fit through the machine? When it comes to flattening a face there are no capacity limitations to hand tools.
Beautiful results. On highly figured wood like burls, birdseye or quilted wood a planer can tear out or chip the grain. A low angle block plane gives you the control you need to be chip and tear out free, AND get beautiful results.
Speed. Chamfering an edge? It can be faster to lay out the chamfer and cut it with a block plane than it is to set up a router and chamfering bit
No noise. No need to wear hearing protection when you're using a hand plane.
Crisp corners. Did you leave those dovetails a little proud? Sanding them flush can lead to slight rounding on the corner. Planing them flush keeps the corners sharp.
More features to the block and bench plane
The Bridge City planes offer additional things to help you get the most out of the tool, and to make using them easier. You can add a fence to the block plane that will help you stay square or at 45-degrees to the edge. You can add skids to the bench plane that allow you to plane items to a precise thickness.
Both planes come with multi-edged irons, allowing you to get more bang for your buck from the planes.
More info
For more information on Bridge City Tools visit their website or call (800) 253-3332.
Check out the great content that WWGOA has on working with hand tools.
4

Responses to "Bridge City Tool Works Block and Bench Plane"
Explore videos by George Vondriska