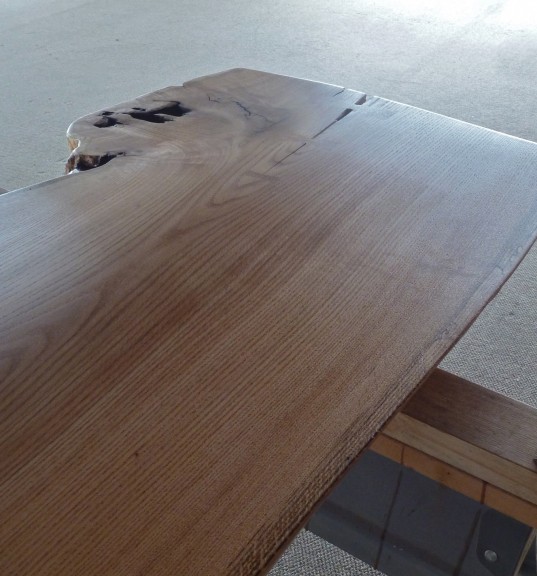 Much of the work I do utilizes beautiful, live-edge hardwood slabs like this 34" wide piece of red oak. Because my sources are often different, I rarely know how long the wood has been drying, what the conditions were, and if the wood will move much when I get it back to my shop. I finished this tabletop, including five coats of hand-wiped varnish, and it was ready for delivery the following day.
Whoops, I was wrong! Before I wrapped it for delivery, I inspected the surface and found an odd fracture which followed some of the quarter-sawn ray flake on the edge of the slab. This was a disaster waiting to happen, as a piece of clothing or wayward thread was sure to catch it, tearing out wood and possibly damaging a shirt or jacket. It needed to be fixed, and right away.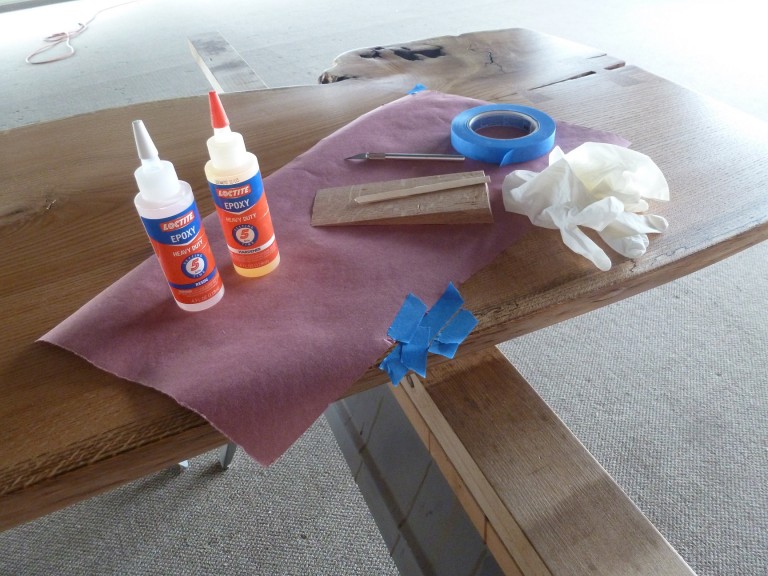 I gathered all of the parts essential to repairing a thin fracture like this. My list includes 5-minute epoxy, latex gloves, masking tape, an X-Acto knife, a mixing stick and a small block of waste wood where I mix my epoxy. The most important thing to do in preparation is masking off the area around the fracture. Because red oak is so porous, I made sure to mask each and every pore near the crack; if I even filled just one of these pores with epoxy, the repair would look bad.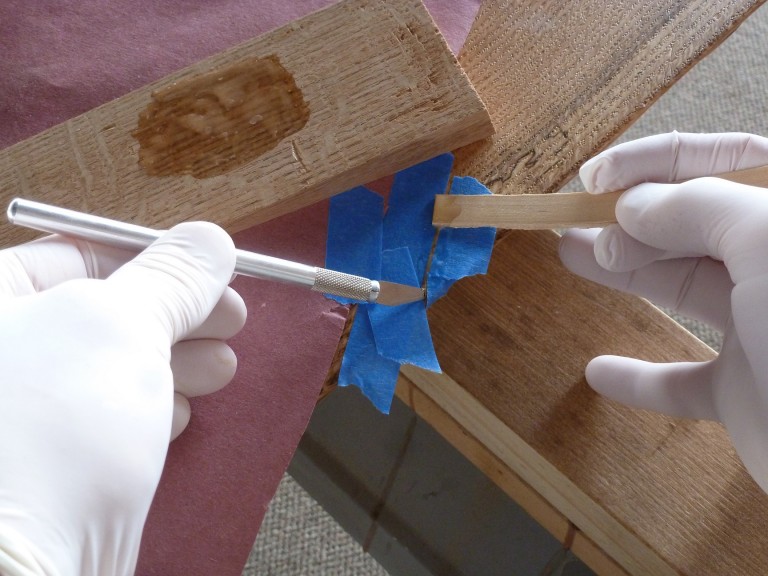 The process is a bit like surgery, with a lot less at stake of course! After mixing thoroughly, I load the stir stick with epoxy. Using the X-Acto knife to pry open the fracture, I force in the liquid epoxy. Of course, I take care to not spill, and quickly work to fill the whole crack… and I don't worry about getting epoxy on the disposable blade.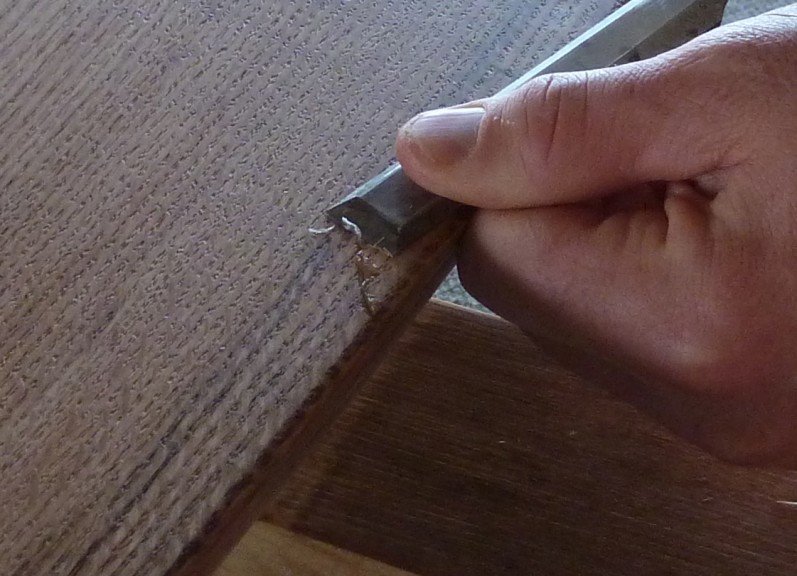 Twenty minutes later, I remove the tape. The epoxy isn't in any of the pores, but sits proud of the surface a bit. I use a sharp chisel to pare the epoxy flush with the top. The clear epoxy repair will disappear. Since I had 12 hours before my delivery, I lightly sanded the surface with 320-grit sandpaper, and wiped on another coat of varnish. Disaster averted!