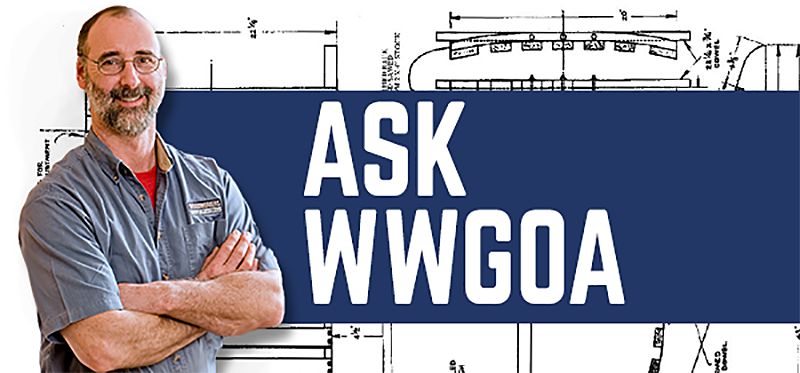 "What is a good guideline that is fair when charging for projects to sell or building a small cabinet for someone. What is fair when considering cost of material and labor? Do you mark up the cost of material? What is a fair labor rate?"
Submitted by: D. Bender
Projects you might be interested in: How to Make Cabinet Doors, Build a Bedside Table, DIY Bed to Bench Project, How to Build a Canoe, Dimensions for Building a Dresser

WWGOA Editor Response:
As a general guideline for how to price your woodworking projects try using your material costs multiplied by a factor of four. Use this as a starting point, then apply some common sense. Some projects can be small and labor intensive. Since they don't require a lot of material, you've got to increase the price to compensate for your time.
I start by doing the math as stated above. Let's say I'm going to use $150 worth of material on the project. My projected price would be $600. The next step is to subtract the material costs from the final price, which in this case, leaves $450. This is to cover your labor. You have do decide if that's a fair amount. Estimate how long it will take you to get the material and build, sand, and finish the piece. Then decide if you'll be happy with the profit amount. You'll need to decide how much per hour or per day you're willing to work for.
Here are a couple additional tips. If you do good work, don't be afraid to charge fairly for it. Quality woodworking is a finely tuned skill that takes a long time to learn and can require a significant investment in tools, and you should be compensated for that as a professional. How much did you pay the last time you had work done by a plumber, electrician, or mechanic? Many woodworkers tend to undervalue their skills.
When calculating your material costs, include ALL the material. If I have to buy a full sheet of plywood but the project only calls for half a sheet, I charge for the full sheet. The same goes for waste that you'll have when working with solid wood. If you're looking at doing this for a living, remember that you won't get every job you bid on and you won't be in the shop building projects (that you can invoice for) all the time. You have a fixed cost of doing business that includes traveling to customer's homes, taking measurements, doing drawings, writing estimates, and using disposable supplies, like sandpaper and glue.Your profit margin has to cover the fixed costs, plus some.
George Vondriska
Managing Editor
Got a woodworking question you need answered? Comment or Email us at editor@wwgoa.com