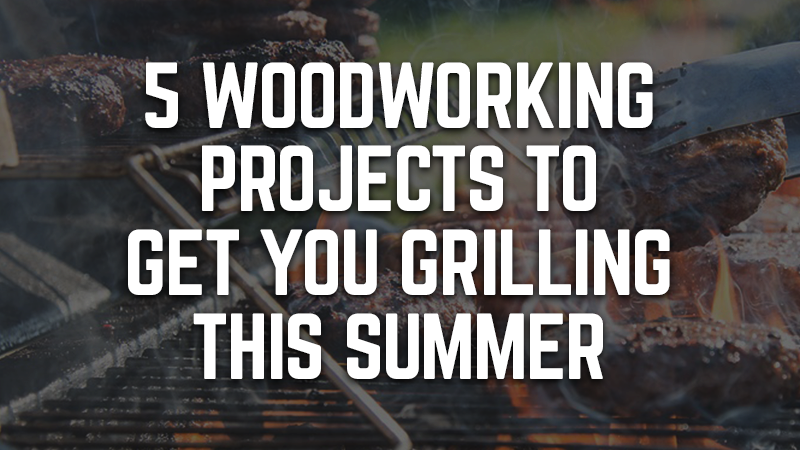 Nothing says summer like grilling. As the smell of sizzling steaks and burgers fills the air, you might start thinking about how you can up your grilling game this season. We've got a variety of woodworking ideas to prepare you for your next barbeque and impress your guests.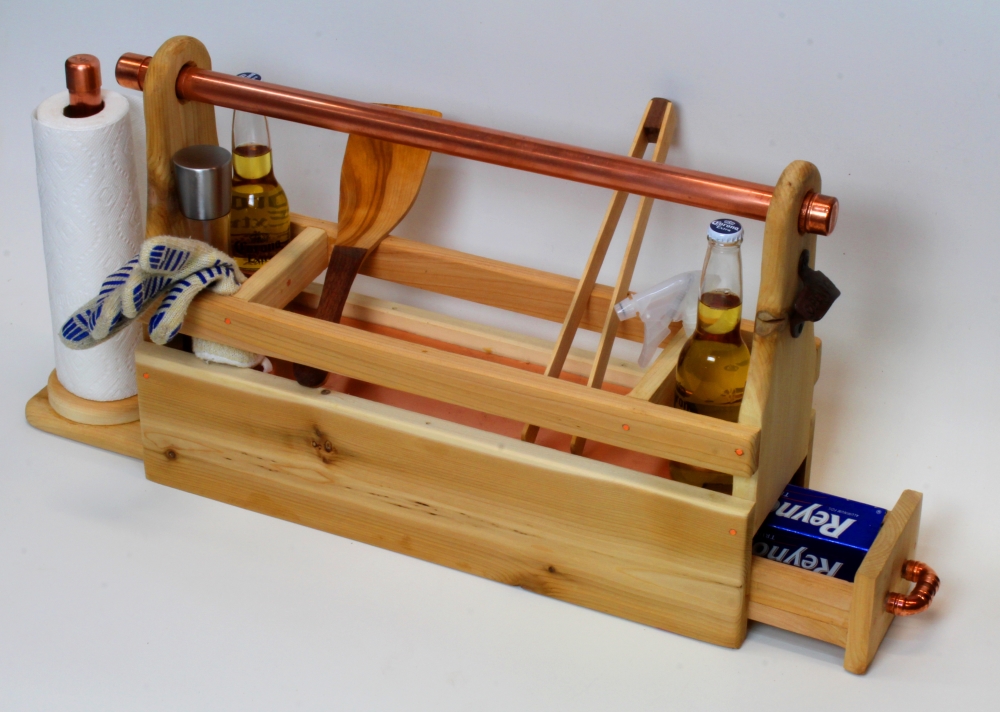 Smokin' Hot Grill Caddy
Here's a useful project idea. Never search for a lost spatula again! The grill caddy will organize all your tools to ensure your grilling goes smoothly. Just think of it as a toolbox for your grill. A place for everything, and everything in its place.
Find the project here: Smokin' Hot Grill Caddy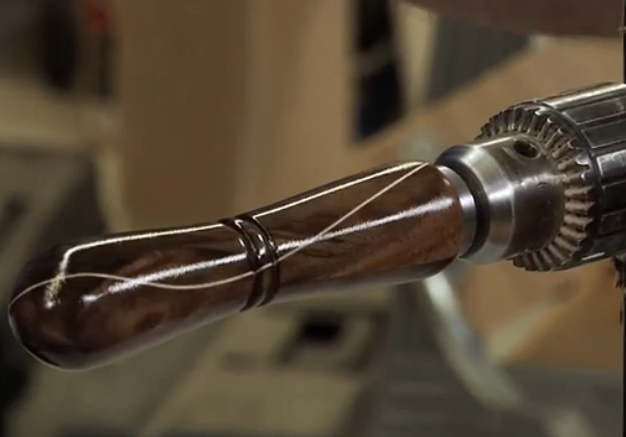 Make a Bottle Opener on the Lathe
Now that you've built your grill caddy, why not build something to put in it? Here, you can learn to turn a beautiful bottle opener handle on the lathe. The process is simple, and you'll end up with a striking bottle opener that will look great in your grill caddy! Cyanoacrylate glue is used to provide a highly durable finish on the handle.
Video instructions:
Bottle Opener on the Lathe: Part 1
Bottle Opener on the Lathe: Part 2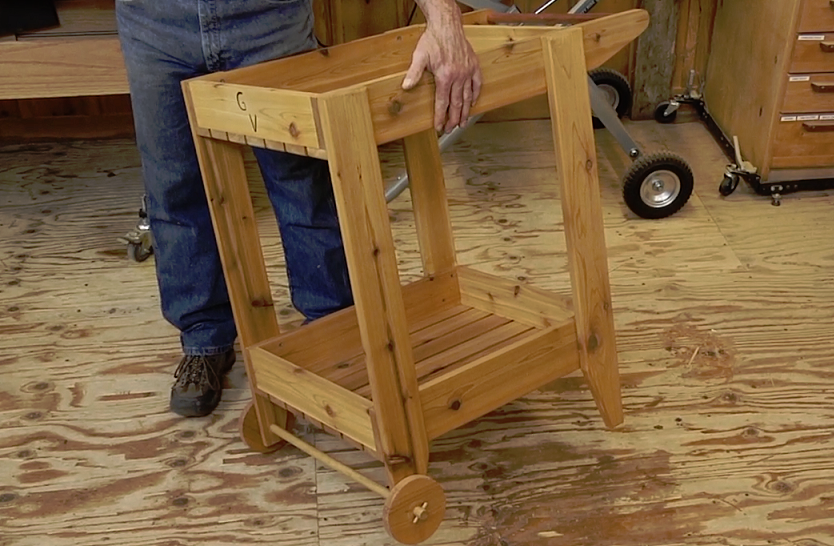 BBQ Cart
Maybe a grill caddy doesn't quite cover all of your grilling needs. If you're looking for even more organizational space, build a BBQ cart. It'll look great next to your grill and be sure to keep everything you need in one spot. This is a great weekend project that's fast and easy to build.
Find the project here: BBQ Cart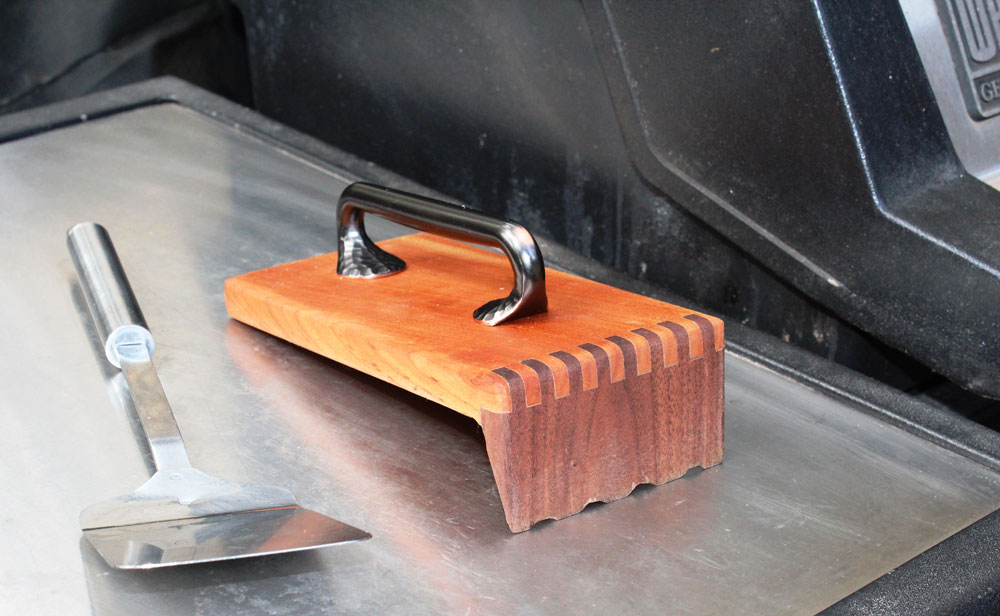 Grill Scraper
Since 2012, the CDC has discouraged the use of metal wire grill cleaning brushes to avoid the risk of stray pieces falling off and infiltrating your grilled meats. To prevent such incidents, why not make your own grill cleaning scraper out of wood? Not only will you avoid swallowing a wire, but this wooden scraper custom forms to your grill. The residual heat will deepen and develop grooves in the scraper to help the wood better wrap around the grill grate for cleaning.
Find the project here: Box Joint Grill Scraper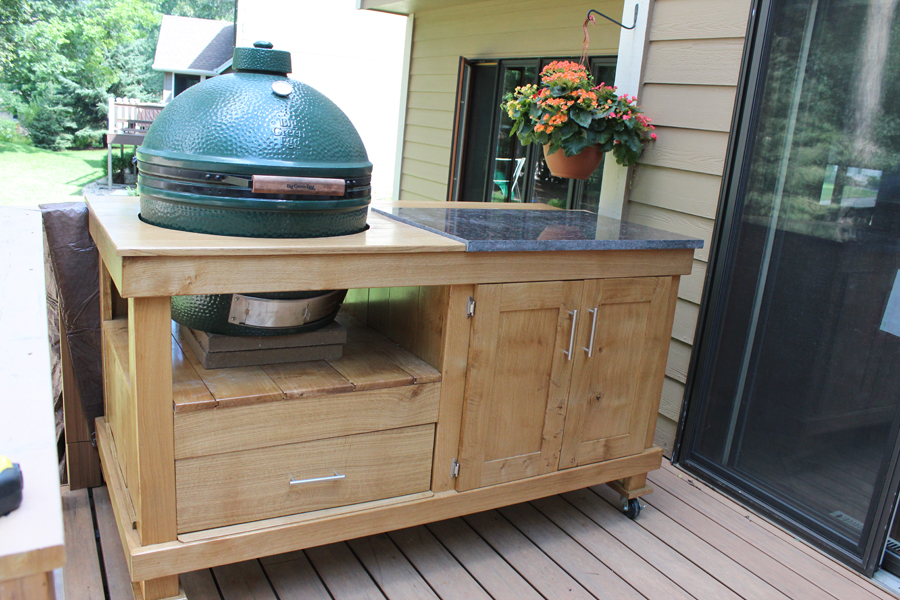 Big Green Egg Cart
Ok, you've seen the grill caddy and the BBQ cart, but you still need more? We've got you covered. This design encapsulates your entire grill into one big cart, and is sure to make you look like a world class BBQ chef. However, this project is meant only for Big Green Egg grills. They contain heat well enough to avoid sending your wooden project up into flames. This is not recommended for regular charcoal or propane grills, but is a great accessory to Big Green Egg Grills!
Find the project here: Big Green Egg Cart
Armed with a few project ideas, you'll be ready to grill in style this season. What are you working on this summer? Let us know in the comments!