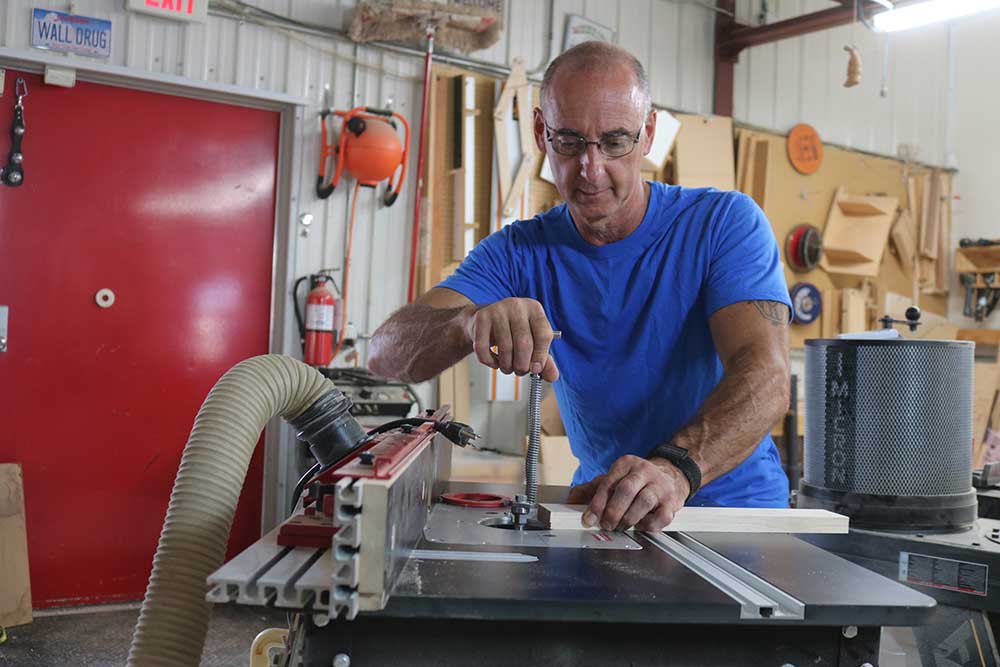 How to Create a Bowtie Inlay
George Vondriska
A bowtie inlay, also called a dovetail or butterfly inlay, serves a couple of purposes in your woodworking. If you're working with a piece that has a crack in it, you can use a bowtie inlay to bridge the crack and stabilize it. If there's a defect in your board that you want to mask, you can inlay a bowtie or butterfly to cover the defect. Or, if you simply want to add a great looking effect to your woodworking project, this may be it.
Making the bowtie
A bowtie is, basically, a double-ended dovetail. This video provides you with the recommended angle for the dovetail slope. If you're working on a dark wood, like the walnut shown in the video, you'll find that it's much easier to see lines made with a charcoal white pencil that those made with a regular pencil. The bowtie shape gets finalized with a little chisel work.
Making the cut
The bowtie recess is created by freehand routing. This isn't as complicated as it may sound. There are some great tips and tricks that'll help get you through the process. Of course practicing in scrap is always a good idea. The router work is followed up by chisel work. Having your chisel nice and sharp will make it easier to pare to the lines, so spend a little time honing the edge before you get started.
More on butterfly joints
One of the cool things about woodworking; there are lots of ways to accomplish woodworking tasks.Check out this article for more info on custom-cut butterfly joints.
Don't bridge it, repair it
On pieces with hairline cracks it may make more sense to repair wood cracks than to span them with a bowtie.
Popular All Woodworking Videos videos
Explore videos by George Vondriska