Every once in a while we like to check in on the WWGOA editors to see what they're up to in the shop. Here's your chance to get to know the faces and personalities behind WWGOA and take a peek into their own worlds.
I love how walnut and cherry look together, so I chose those two woods for this flag box for the local Scout Troop. The cherry piece is a raised panel into which I CNC cut the text and logo. The box corners are mitered.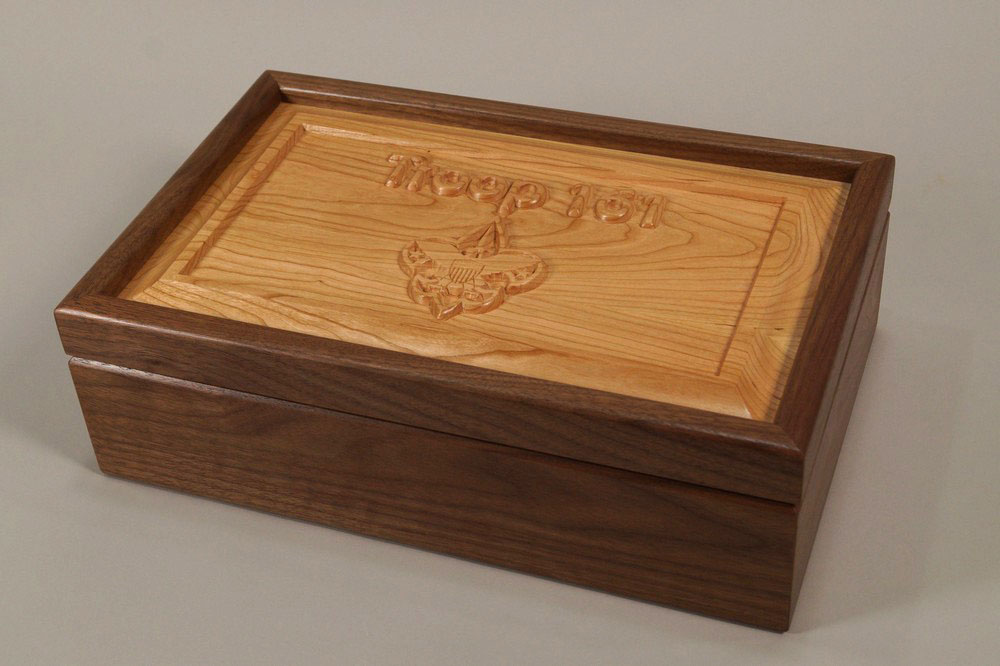 I built the box by assembling all six pieces – four box parts, bottom, and lid – and then cutting the lid off on the table saw. It's subtle, but that process leaves the grain continuous on the box pieces. It also guarantees the lid is a perfect fit for the base.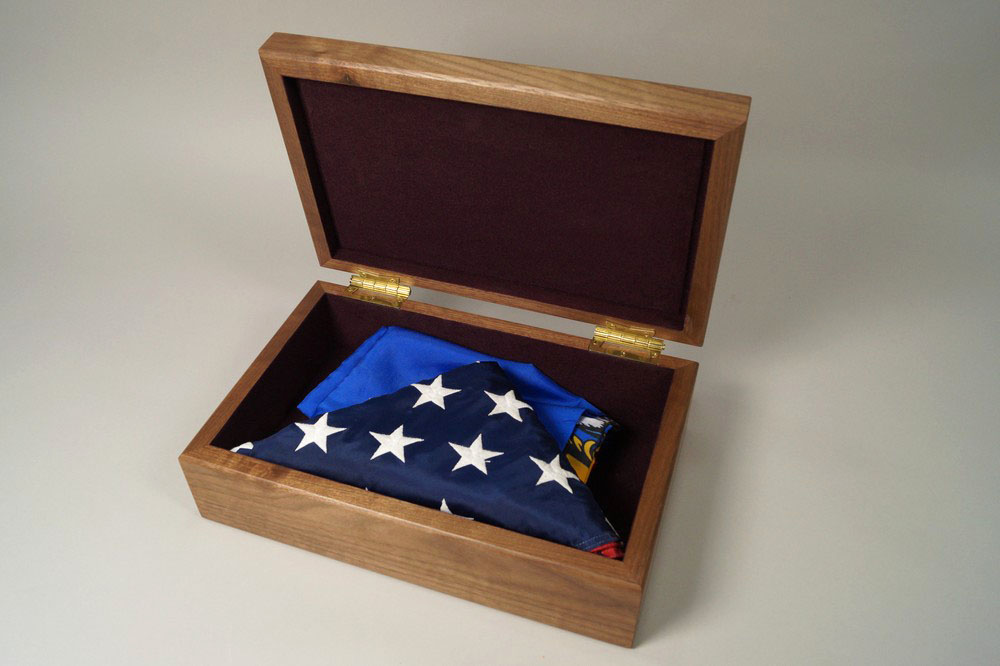 The interior is covered with wine flocking. I like the contrast it provides for the flags, and I think it gives the box a touch of elegance. Flocking is easy to do. You can learn more about it in our How to Apply Flocking video.
What do you think? Let us know in the comments.