Now that Christmas has come and gone I can reveal what I've been working on in my shop. Since these were gifts, Santa had to stay mum.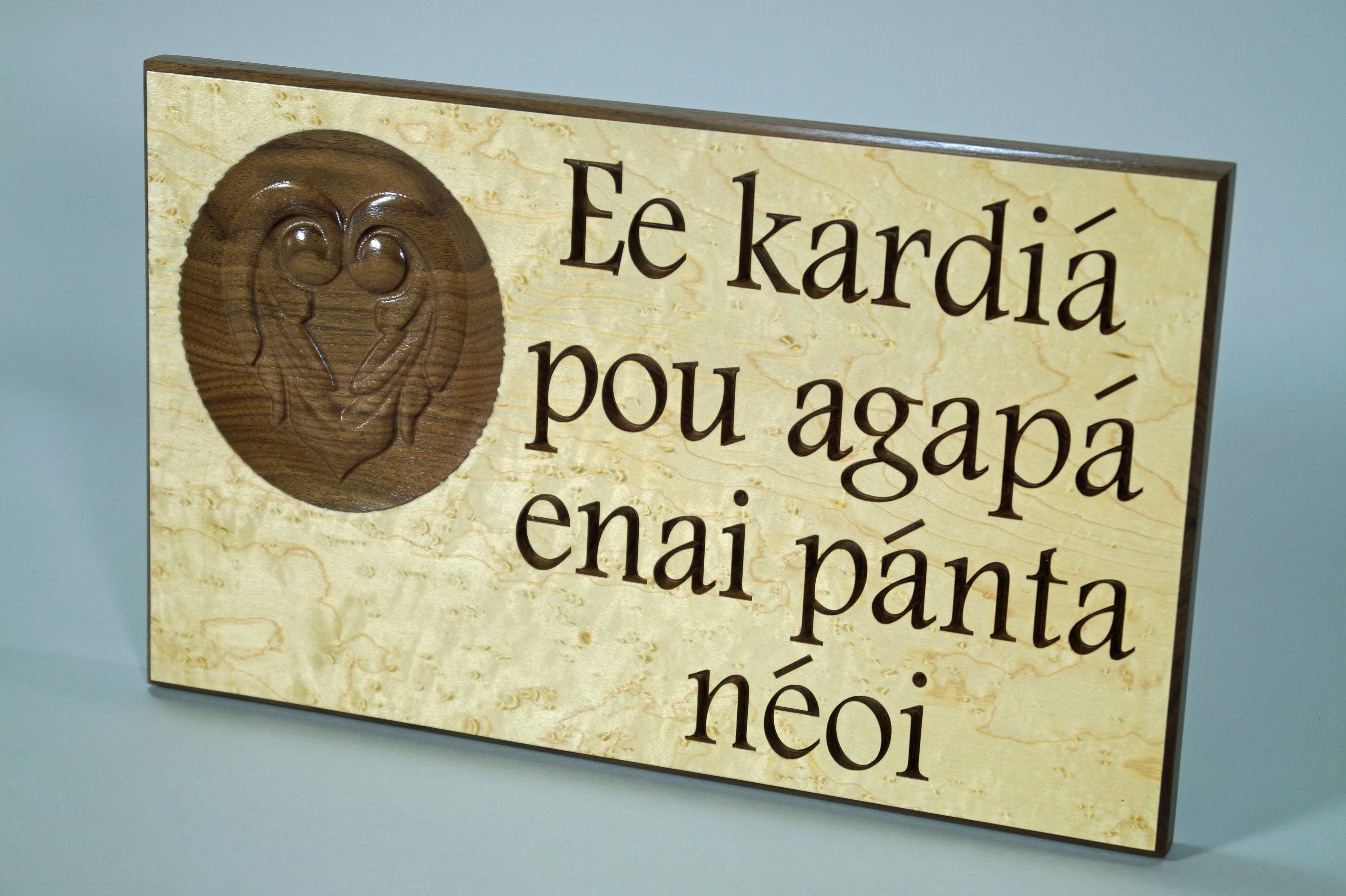 I made this on the ShopBot. Don't get confused, it's in Greek. It means "A heart with love stays young." Birdseye maple veneer over walnut makes the lettering and carving pop.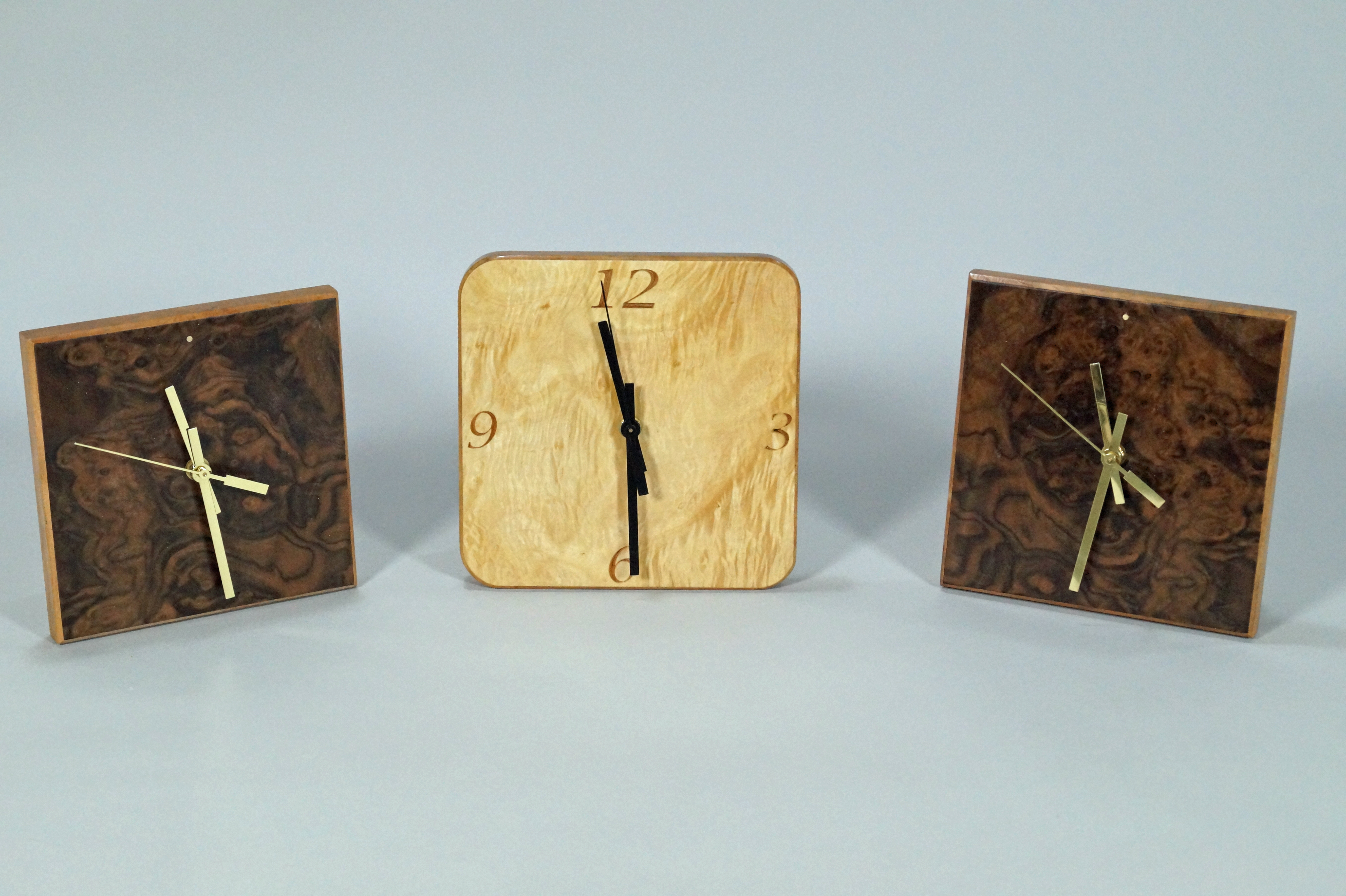 These mantel clocks are fun and easy to make. Watch for a video on this project. Veneer work again, this time walnut burl and quilted maple.
People love these magnetic bottle openers, and these gifts were a big hit. Quilted maple veneer, solid walnut, and solid quarter sawn white oak. Check out the free video if you want to make a few for yourself.
Making the gifts is fun. Giving them and seeing people's eyes light up is even more fun.