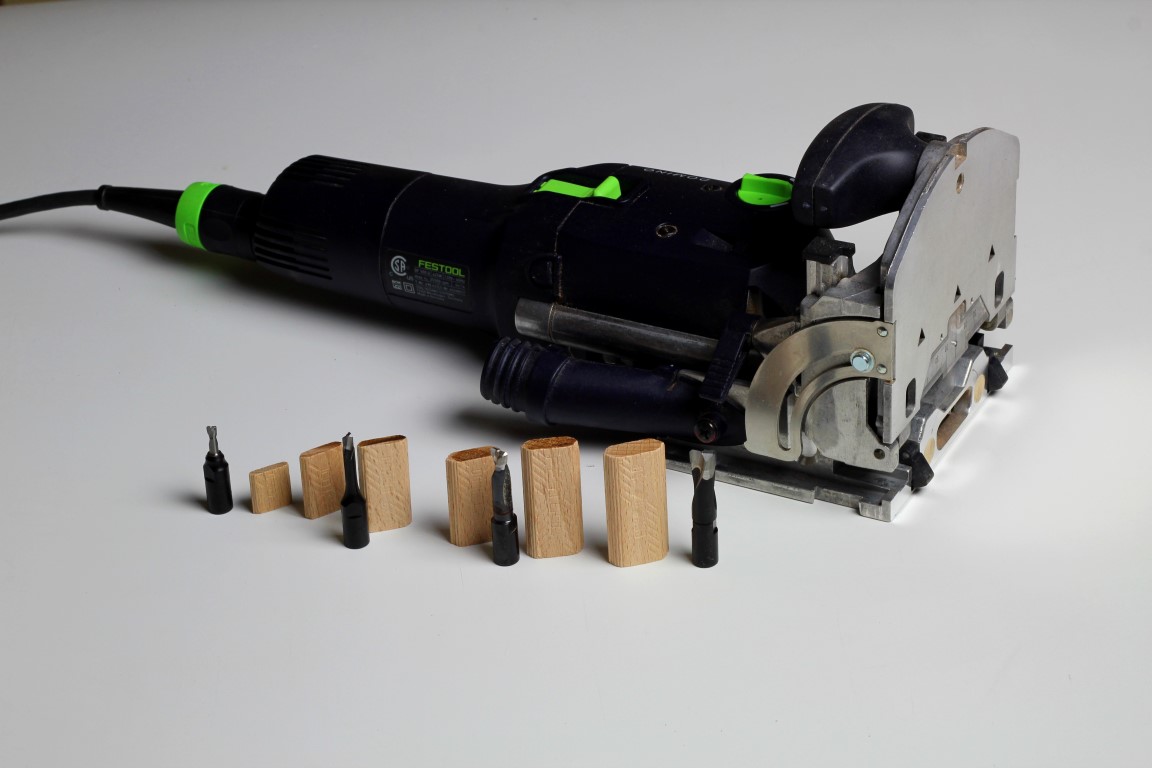 Mortise and tenon joinery continues to serve as the workhorse of furniture construction and, like many furniture makers, it is a critical component of my repertoire. Joinery torture tests prove over and over that this joint is king when it comes to strength and reliability, but a downside to utilizing this joint is that it can be a painstakingly slow endeavor in a non-production shop. There are a number of ways to mill a mortise and I have tried most of them, including using a hand held router, router table, drill press, chisels, and dedicated mortise machine. I've had reasonable success with all of these approaches in terms of accuracy and joint quality, but I had not found an approach that was in the same zip code of what I would call fast or efficient.
Having said that, I have been aware of the Domino for many years (See Seth's review here), and if it wasn't for the hefty price point ($850 for the base unit) I likely would have bought one long ago. But, I just didn't feel that I could justify it as a hobbyist who builds perhaps a half dozen pieces of furniture per year. This belief led to my engaging in a number of debates with Domino owners; professionals and hobbyists alike. Deep down I was hoping that someone could convince me that I could somehow justify such an indulgence, but it was simply a mental state that I had to achieve on my own.
One more project per year
As a busy father of two with "day job" responsibilities, I am maniacally focused on making the most of my shop time, and I find that mortise and tenon joinery becomes a time consuming bottleneck in many of my furniture projects. I won't compromise strength and use an inferior joint when the structural integrity of the project requires mortise and tenon (I will use biscuits for lightweight joinery and for alignment, but not where brute strength is required). I am also not a fan of dowel joinery because of its meticulous nature, so it really wasn't a viable option for me (I know that it's an option that works well for many woodworkers, however). So, since I have become somewhat committed to the mortise and tenon joint, it became apparent that I either needed to continue milling them using conventional methods and accept the time consuming nature of the process, or suck it up and buy the Domino.
Ultimately here's what it came down to for me. Two things. First, by my estimate, the time savings that the Domino provides me will allow me to build one more piece of furniture per year. That will add up over the years, and give me a slightly better chance to keep up with my wife's wish-list. Secondly, I get greater enjoyment out of crafting the visible portions of my projects; shaping a curved table leg, hand planing a chamfer, inlay, etc. and I find the execution of a mortise and tenon joint to border on the mundane. Yes, I recognize that this talk is blasphemous in some circles, and I respect that, but for me that is just not what delivers the euphoric woodworking experience. The Domino is designed to get through the loose tenon process with precision, consistency, and noteworthy efficiency.
So, about six months ago, I ordered a Domino XL500.
And Did it Deliver?
Holy smokes; this thing is sweet! The out-of-the-box experience was exceptionally intuitive and I was making joints in a matter of minutes. It was barely necessary to use the manual, but when I did have to refer to it, it was extremely well written and user friendly. The engineering of this tool is simply phenomenal: having milled hundreds of mortises on a router table, I was blown away by how smooth and powerful the Domino operates as it mills mortises over an inch deep in a single plunge with no burning or chattering.
My first project with the Domino was a desk in which I used Dominos for alignment in edge joining boards to form the large desktop, making it a breeze to achieve a near-perfect glue which required minimal sanding. I have used biscuits for this many times in the past, and I found that the vertical registration of the Domino tenons was much more consistent (no slop), therefore delivering better alignment.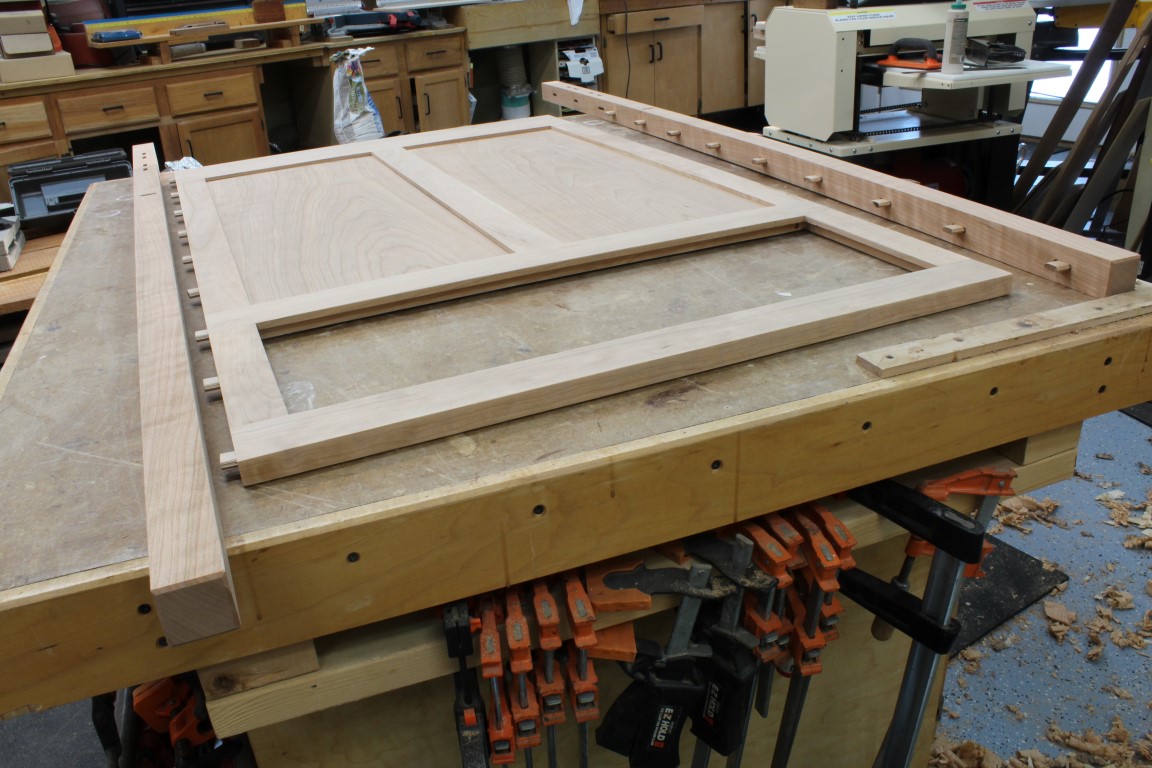 Next I built a large hall tree that incorporated over 80 mortises which would have taken longer than I care to think about using other methods, especially since several of the mortises were cut into end grain . It was a pain free experience using the Domino, and every mortise was perfectly sized and positioned.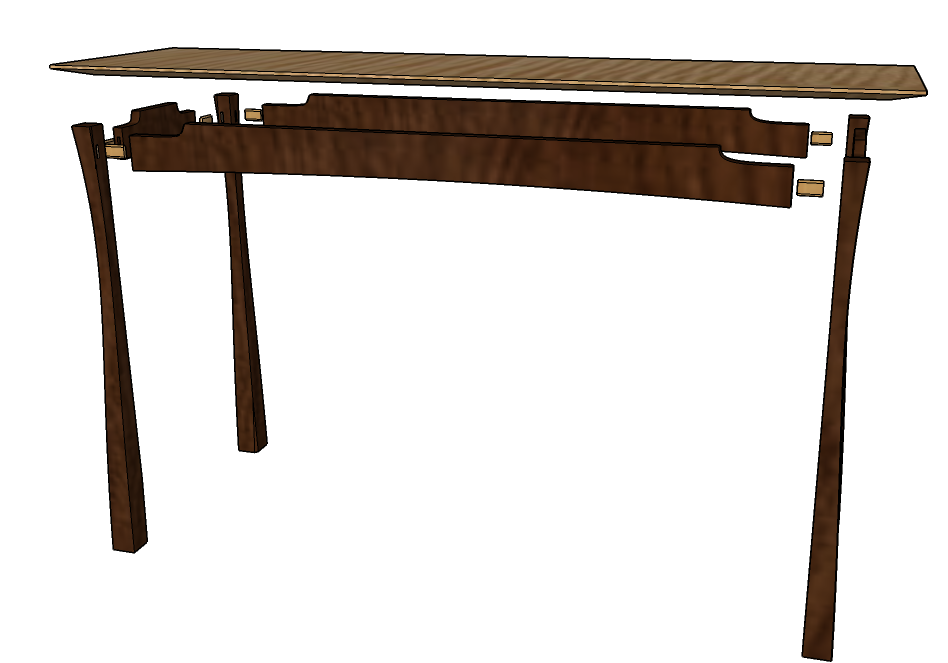 My next project was a table where I used mortise and floating tenon joinery to attach the legs to the rails, and the Domino has probably reduced the time spent constructing the table base by half. On this project, I opted to edge glue the top without using the Domino because it was small enough to do reliably without alignment aids.
Conclusion
$850 is a lot of dough for a tightwad like me to part with, but with the rationale that I will build more projects and spend less time on a chore that I don't enjoy as much as other aspects of woodworking, I believe that for me it is money well spent. I don't suggest that a high end single purpose tool such as this will make sense for everyone, but if you are on the fence like I was, and thinking that a Domino might be a worthwhile addition to your tool arsenal, I bet you won't be disappointed if you decide to bring one home.