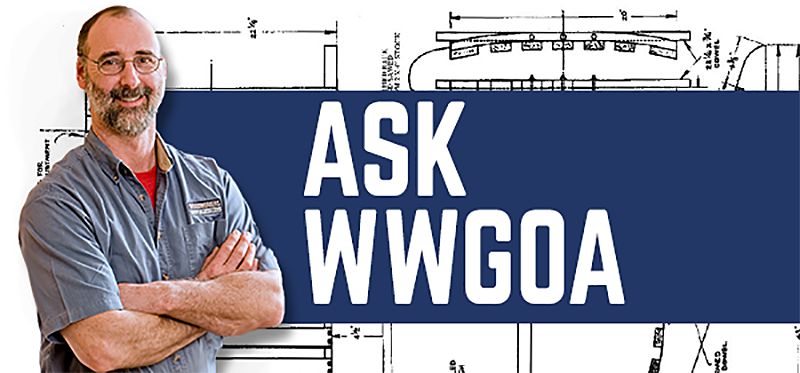 "I have a barn full of red oak, some black walnut and some white oak; it was sawn by my Dad 7 to 9 years ago. It seems to be very dry and ready to be used. The material is off of our farm and I would like to use the material for tongue and groove flooring, wainscoting and cabinet fronts. I have been told by a couple of people not to use this material because it is not kiln dried. Can I use this wonderful lumber for these projects without experiencing cracking or shrinking down the road?"
Submitted by: bwmartin
WWGOA Editor Response:
As a rule, air drying brings wood down to 12-14% moisture content, maybe slightly lower. The mill I talked to here in Wisconsin would like to see material come in at 6-8% if they're going to make it into flooring. Same applies for most cabinet and furniture making projects, as well as wainscoting.
I recommend that you purchase a moisture meter and check your stack. For tongue and groove flooring, try to hit 6-8% mc.You may have to send the material to a local kiln for 'finishing.' If, by cabinet fronts, you mean face frames, you'll be fine using the material at an air dried mc level. You could use air dried lumber for raised panels in doors, but you'll need to allow a little more room for movement than you would on a kiln dried panel.
In addition to a moisture meter, another good investment would be the Lee Valley Wood Movement Reference Guide. You can use it to determine just how much a piece of wood will move, specie by specie, depending on initial moisture content.
George Vondriska
Managing Editor
Got a woodworking question you need answered? Comment or Email us at editor@wwgoa.com
Related Videos: