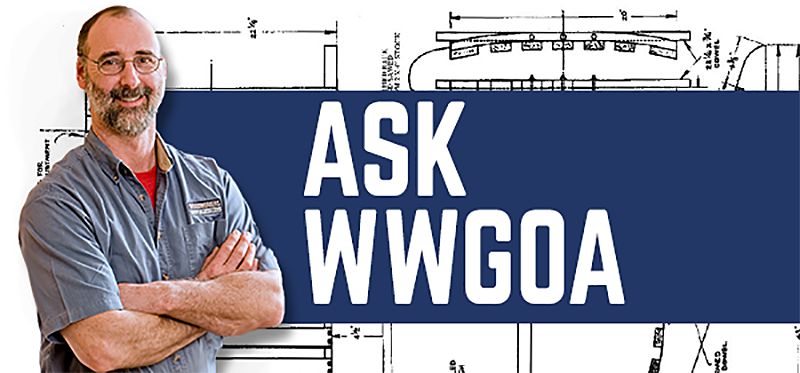 Question:
I am starting to build a wood shop, and plan to do some cabinet making. I have been pricing out router tables. By the time I figure in the cost of a lift, another router, and the table, it wouldn't cost much more to just buy a shaper. What are the pros and cons of a Shaper vs Router Table?
Submitted by hanchettdds
Answer:
There are a handful of differences between a router and shaper. This is a long answer; so grab a cup of coffee.
Routers, like shop vacuums and bench top planers, run on a universal motor. Shapers, like most table saws, jointers, and stationary planers, run on induction motors. One way to look at the difference is that, relatively speaking, universal motors provide high rpm and low power, and induction motors provide low rpm and high power. This doesn't imply that there's anything wrong with asking a lot of universal motors. They're just made differently. As an example a variable speed router may have a speed range of 12,000 to 21,000 rpm controlled by a variable speed dial. The speed range is infinite between settings. A shaper most likely runs at two speeds, around 8,000 and 10,000 rpm, controlled by moving a belt on a step pulley. So, for shops that expect nearly continuous daily operation of their tools, an induction-based shaper makes more sense. It'll work a little harder, and allow more material to be taken off per pass, than a router.
Now think of what's happening when you cut wood. A two-wing router bit at 21,000 rpm provides 42,000 cuts per minute, which is part of the reason for the great cut quality you typically see from router bits. A two-wing cutter in a shaper at 10,000 rpm would only provide 20,000 cuts per minute, so cut quality can suffer. The solution? Most shaper cutters are four-wing instead of two-wing which, as a rule, also makes shaper cutters more expensive than router bits.
Speaking of bits, you can run into a home center on Sunday afternoon and find a pretty good assortment of router bits. You won't see shaper cutters. Since shaper cutters are more specialized, you'll generally only find them at specialized retailers.
When it comes to versatility, it's hard to beat a router in a router table. For the most part, my router 'lives' in my table–full time. But if I need it, I can pull the router out and use it hand-held. Hard to do that with a shaper motor.
One advantage that some woodworkers like that shapers provide, is their ability to swing larger bits. The biggest panel raiser you can run on a router is 3-1/2″ diameter. You can run a 5″ diameter cutter on a shaper. The difference is the size of the profile on the panel. When making large doors, the smaller profile provided by a router bit sometimes doesn't look to scale on the project.
Finally, if you're shopping, you'll see that some shapers come with a router collet, making it look like you can have the best of both worlds by being able to run router bits in your shaper. Of course, you can. But if you chuck up a 1/4″ round over bit in a shaper, running at 10,000 rpm, you won't be happy with the cut quality. Shapers are great for running the large diameter panel raising router bits, which need a low rpm anyway, but not so good for small diameter bits.
George
Do you have a question for WWGOA? Ask us on Facebook or email editor@wwgoa.com. Note: questions may be edited for clarity and relevance.