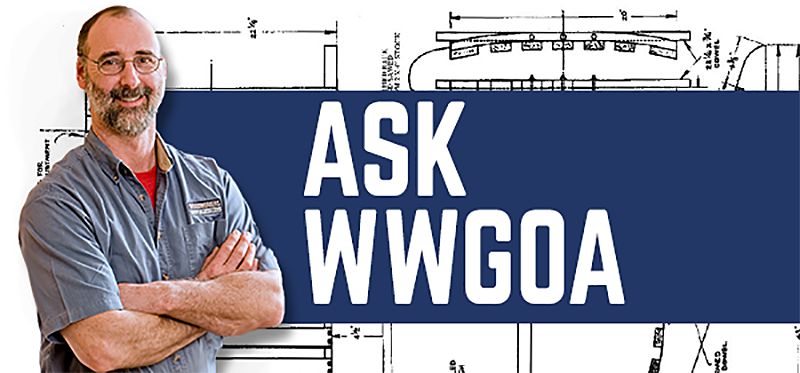 Question:
I am building a bedroom set out of quarter sawn oak. What would you recommend for this type of wood – varnish, lacquer, water or oil polyurethane base, or an oil rub finish? Can you please provide the pros and cons of each? Is there a brand you prefer?
Submitted by Garyw
Answer:
There are a lot of variables in what you're asking. First, you'll need to decide if the piece you're finishing needs to match something else, such as existing furniture or woodworking in your house. If so, you'll need to experiment with finishes to see what provides the best match. House trim or commercially made furniture was probably finished with lacquer, maybe polyurethane.
You'll also need to decide if the piece you're making should be stained or not. This is a subjective decision based on your personal tastes. I recommend that, using pieces left over from your project, you apply finish (including stain) to a number of sample boards. You can visually compare these to the existing woodworking and see if you like the color and finish each option provides. After the project is complete, save the boards for future reference on later projects. Label each board with the exact recipe of finish on that particular board. Even if you're not matching another piece, it's a great idea to test various finishes on scrap wood.
The 30,000-foot view is that lots of woodworkers today are using water-based polyurethane. It's easy to handle and polyurethane, solvent or water based, provides a hard and durable wood finish. The downside is that it dries slowly so, if your shop will double as your finishing area, dust floating in the air can settle on your work while the wood finish is drying.
Drying time is why many woodworkers, including myself, use lacquer. It dries very quickly, but isn't quite as water and alcohol resistant as poly.
It's impossible to recommend a single best brand of wood finish. There are just too many great products out there.
George
Related Videos:
Finish Application Tips
Do you have a question for WWGOA? Ask us on Facebook or email editor@wwgoa.com. Note: questions may be edited for clarity and relevance.