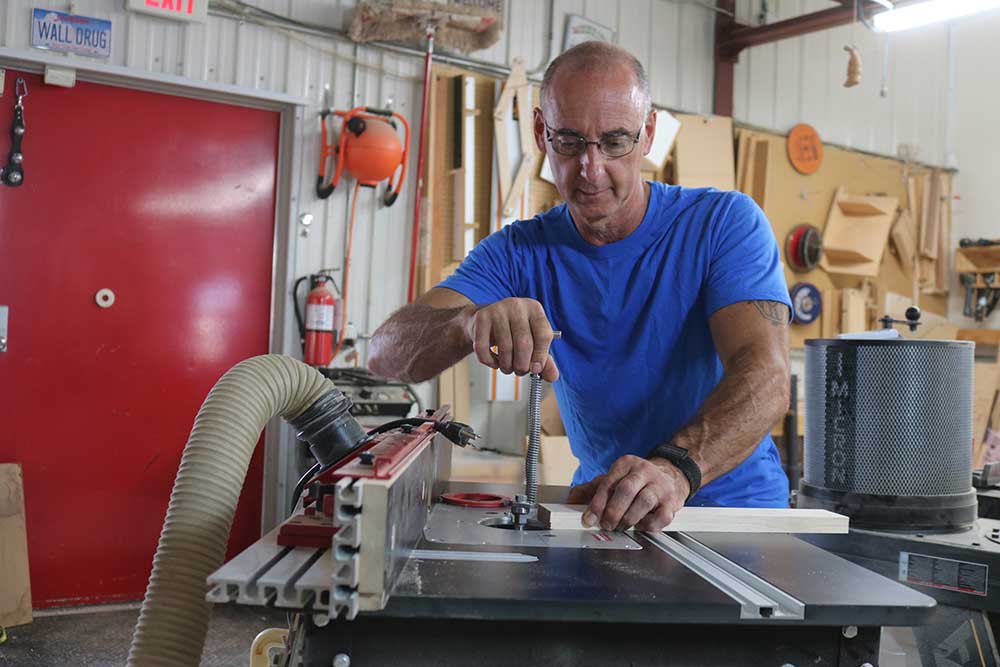 What You Can Do On a Drum Sander
George Vondriska
Over the years I've been asked about drum sanders MANY times. Here's an opportunity to see what a drum sander can do for you, and learn about the differences between drum sanders and planers.
Abrasive planing
With 36-grit sandpaper on your drum sander you can quickly clean up a surface, taking it from rough sawn to finished. And, of course, you can change to progressively finer papers to optimize the surface finish.
End grain cutting boards
Leveling an end grain cutting board can be difficult. You're up against the end grain of hard woods, plus you have glue squeeze out. You shouldn't plane end grain cutting boards. A drum sander is the perfect solution.
Making veneer
If you've tried planing super thin stock you know it doesn't go well. This material tends to get pulled up into the cutterhead, and your veneer is ruined. Go as thin as you like on a drum sander. You can virtually make paper.
Cleaning up edges
I've found that one of the best ways to eliminate saw marks from the edges of narrow pieces, like face frame parts, is to send them through a sander. This is much easier, and safer, than handling these narrow parts on a jointer.
Non-ferrous metal
You can easily get a brushed finish look on non-ferrous metal. When you do this be sure you disable the dust collection.
Wide panels
A huge benefit of open-ended drum sanders is the ability to sand parts that are wider than the drum is long. This 19" machine can handle parts up to 38" wide.
More info
For more information on the SuperMax 19-38 visit the company's website. You may also be interested in the SuperMax 19-38 Drum/Brush Sander Combo.
Explore videos by George Vondriska