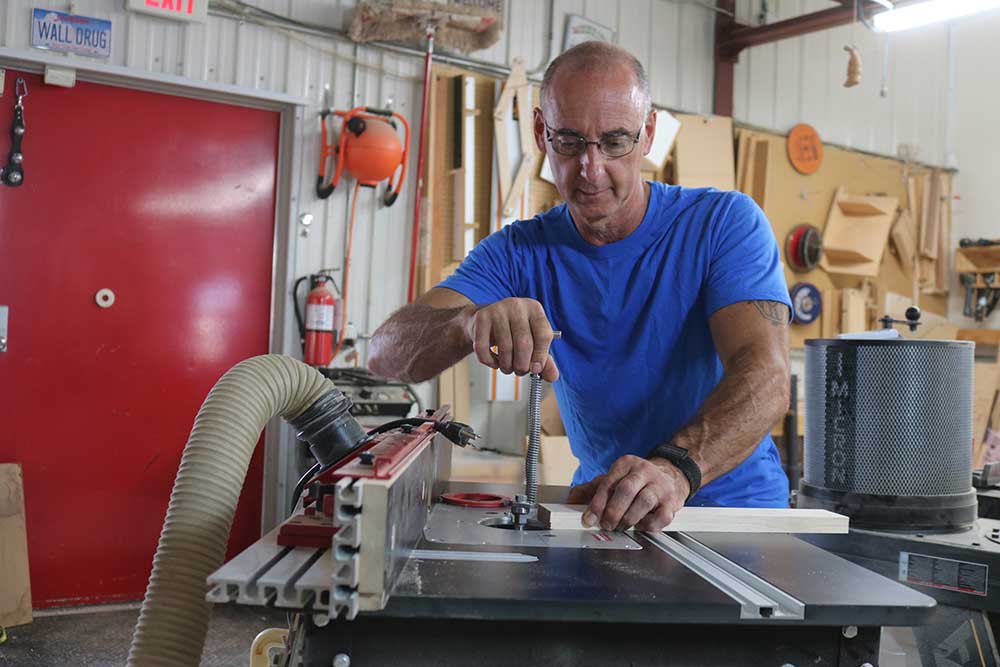 Benefits of Using Small Blades on Band Saw Projects
George Vondriska
ENJOY THIS FREE BAND SAW PROJECT VIDEO!
Next time you have more delicate cuts to make, use your band saw. George Vondriska shows how to make more delicate cuts on a band saw by using small blades. He quickly makes a band saw box while showing us the advantages of using a 3/16″ blade. He also uses an 1/8″ blade while cutting tight corners in a piece of red oak and then finally, how small blades can be used to cut non-ferrous metals. Use these helpful woodworking tips when starting any band saw projects.
Band saw blades provided by PS Wood Machines. For more information, visit www.pswood.com.
More Videos from PS Wood:

Choosing the Right Scroll Saw Blades
Brand Resawing
4

Responses to "Benefits of Using Small Blades on Band Saw Projects"
Popular All Woodworking Videos videos
Explore videos by George Vondriska