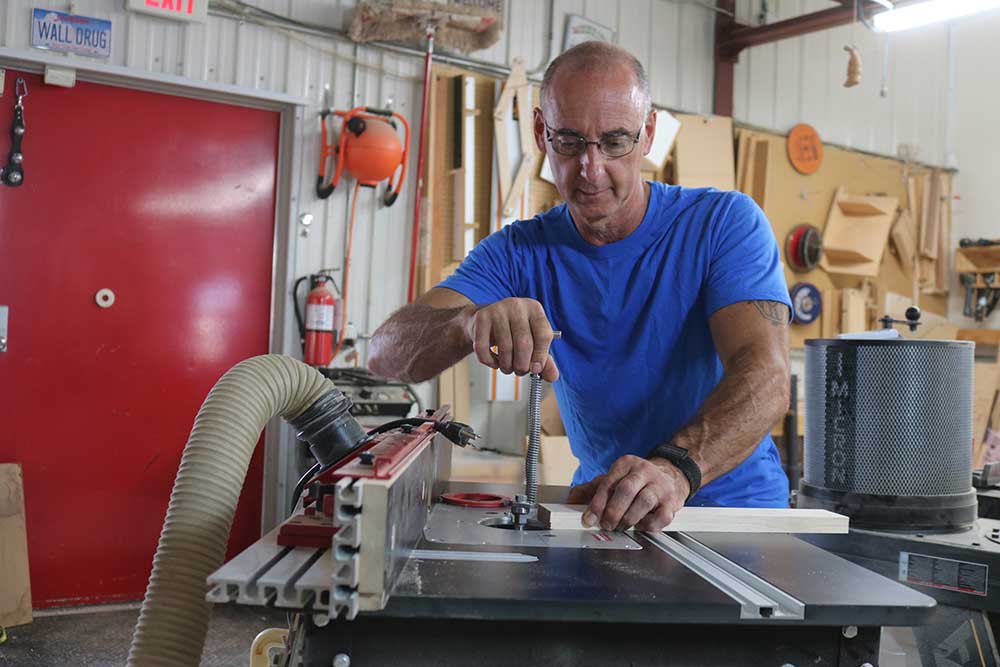 Running an End Grain Cutting Board in a Planer?
George Vondriska
It's a very common question. Can end grain cutting boards be sent through a planer to get them smooth and flat? This video conclusively answers this question for you, and explains the safety concerns that accompany planing end grain cutting boards.

What is an end grain cutting board?
End grain cutting boards start out as a standard panel-type glue up, with the boards glued edge to edge, long grain up. Once the glue is dry on that panel it gets flattened (it's OK to use a planer at this stage), the panel is crosscut into a number of pieces, and each strip is stood up on end. This new assembly is glued together resulting in an end-grain-up configuration on the final board. This creates a very durable and attractive cutting board. If you'd like to know more about making your own cutting board, have a look at the WoodWorkers Guild of America cutting board plans.
Cutting board finish
There are a number of good finishes you can use for cutting boards. One of the best is simple mineral oil. It's available in the pharmacy section of most grocery stores. You'll also see mixes of mineral oil and beeswax. What to avoid? Don't use vegetable or corn oil on a cutting board. It can go rancid over time.
Other great gift ideas
Any type of cutting board makes a great gift or craft show item. If you're looking for more ideas about woodworking projects that make great handcrafted gifts, we're here for you. Have a look at our large selection of plans for handcrafted gifts.
Popular All Woodworking Videos videos
Explore videos by George Vondriska