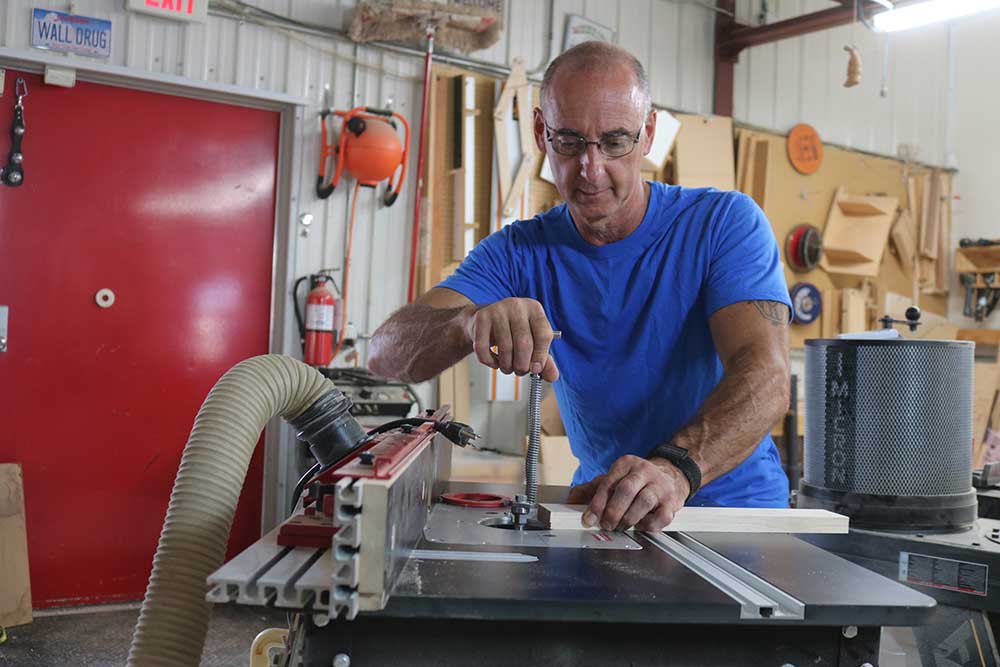 Making Dadoes on a Miter Saw
George Vondriska
Need to make a dado or two? Not everyone knows this, but you can make dadoes on your miter saw. Yep, on your miter saw. No need to put a dado head on your table saw, or set up a router bit in a hand-held router or on a router table. If your miter saw has the right flip down stop, you can use it to make dadoes.
How it works
If your miter saw has a flip down stop, you can use it to limit how far the blade will penetrate into your material. The combination of the flip stop and, on most saws, a bolt, lets you dial in depth of cut pretty accurately. Of course when the flip stop is out of the way, you can cut full depth.
Cutting full width
When you use the flip stop to limit depth of cut you'll find that the kerfs or dadoes you cut don't call all the way to the edge of the board that's against the fence. This isn't a big deal, and is easy to overcome. Simply place a spacer against the fence so the board you're cutting is pushed forward; off the fence. It'll take a little experimentation to figure out how wide the sacrificial board should be, but a board about 1-½" wide should do it.
Blade choice
The best blade for these cuts would be an FTG; flat top grind. That'll leave you with a nice flat bottom on the dado. If you don't have that particular blade, don't sweat it. You can still make dadoes. You just won't get a dead flat bottom.
More on miter saws
A miter saw will do lots more than cut dadoes, of course. Want to learn more? We've got lots of ways for you to learn how to use a miter saw.
Table saw dadoes
If you're cutting more than one or two dadoes, you'll want to use a table saw instead of your miter saw. Cutting dadoes on the table saw is fast and, with the right instruction, easy to do.
Popular All Woodworking Videos videos
Explore videos by George Vondriska