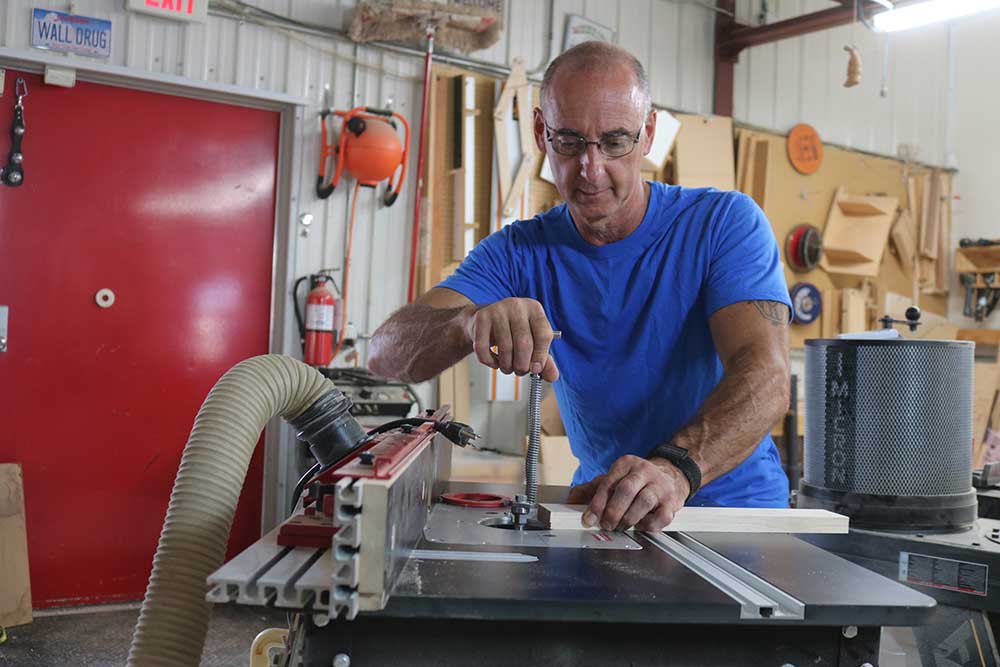 How to Glue Breadboard Ends
George Vondriska
Breadboard ends are attractive, and functional. They cover the end grain of a panel and, because they're applied long grain to cross grain, they help the panel remain flat. However, the long grain to cross grain connection can create a problem, if the ends aren't properly applied.
Seasonal changes
Even after a tree has been cut down, converted to lumber, and the material dried, wood continues to be a living thing. As temperature and humidity change throughout the year, solid wood panels will expand and contract. The wider the panel, the more movement it's likely to experience. There's no stopping this. The panel must be allowed to go through its seasonal changes, or it can crack.
Breadboard end techniques
Breadboard ends are typically joined to the panel by a tongue and groove joint. When it comes to cracking the joint isn't the problem. Cracking happens if the ends aren't properly glued to the panel. It's all about judicious use of the glue, and knowing how to glue wood together.
Where they're used
The traditional use of breadboard ends is on cutting boards. But many woodworking projects can take advantage of what the ends offer, including table tops and box lids.
Popular All Woodworking Videos videos
Explore videos by George Vondriska