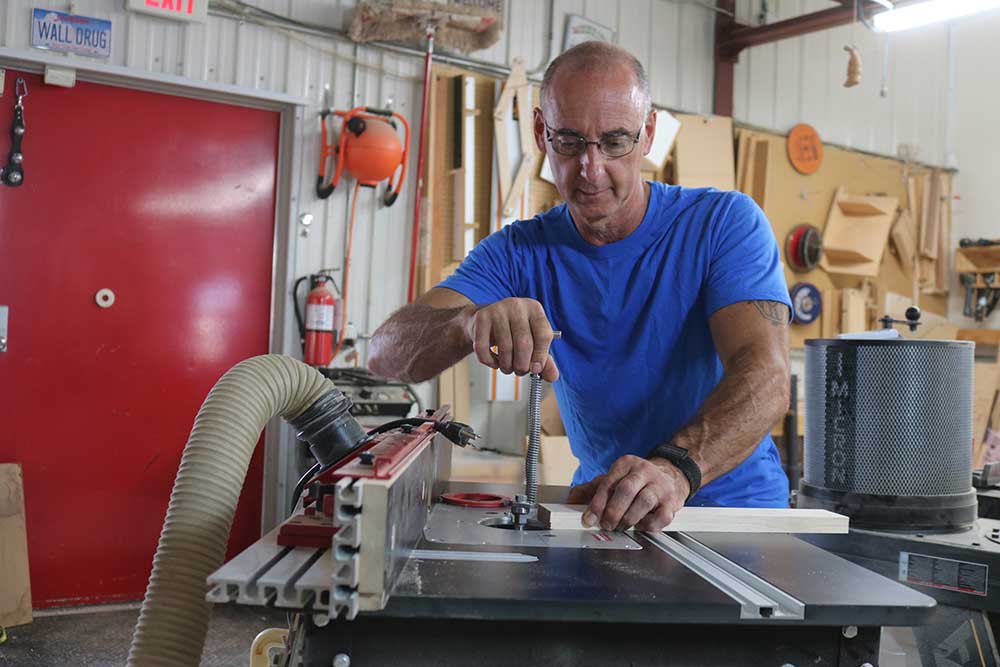 Quick Tip to Find the Center of a Circle with a Square
George Vondriska
If you think that framing squares only belong on a construction job site, you couldn't be more wrong. They're also very useful to have in your shop. Here's a great example. Need to find the center of a circle? You may not believe it, but you can easily do this with a framing square. There are a handful of things you have to watch out for as you're setting up the process, but we point them all out in this video. You won't believe how easy this is to do.
How simple is it?
All that's involved to make this happen, and make it happen accurately, is careful alignment between the legs of the square and the circle itself. If you take your time and pay attention as you do this step, your accuracy on locating the center of the circle will be very good.
More with framing squares
Framing squares are definitely not one trick ponies. There are many more ways you can use them in your shop. Have a look at these other great tricks:
You can see what an amazingly versatile tool a framing square is. These are great tools to have in the shop, providing A LOT of bang for the buck.
Popular All Woodworking Videos videos
Explore videos by George Vondriska