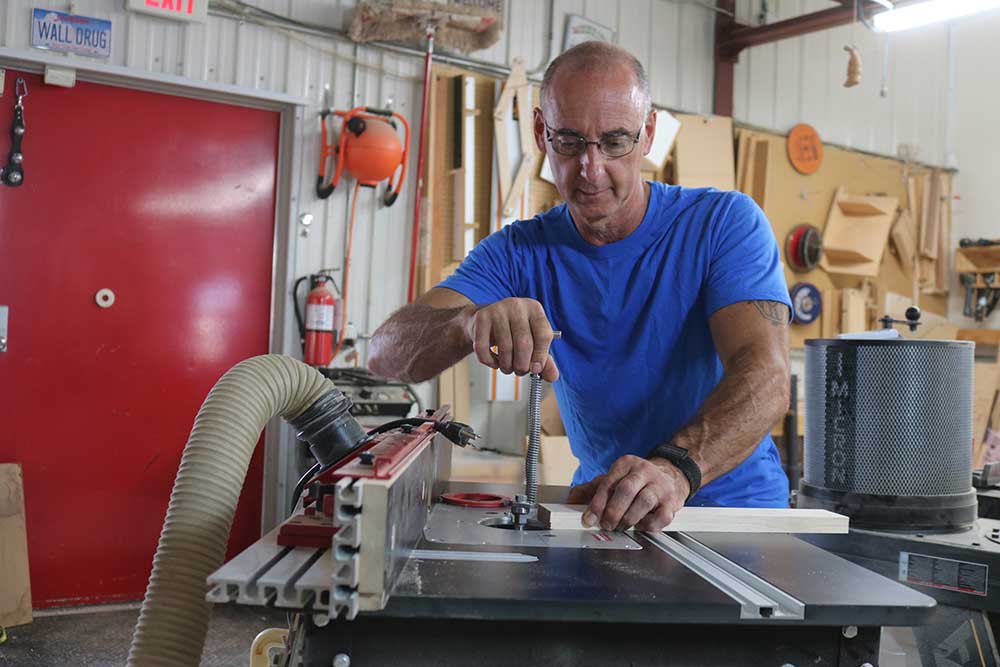 Burl Wood Bowl Blanks - Where Do You Start?
George Vondriska
One of the best parts of bowl turning is finding chunks of unusual wood that you can turn into amazing bowls. In this case, George was given a huge piece of red oak burl. In this video he explores the burl wood, and walks you through how he changes the huge chunk of wood into blanks for burl bowls. It's all about processing the burl and converting it to what you need for your projects.
Green wood, or dry?
It's best to start processing burls and logs for bowl blanks as quickly as possible. You want the wood green, wet, when you cut it up. If it dries as a log or burl there's a good chance it will start to crack. Once you've got your green wood bowl blanks, you can use the trick George shows to keep them wet.
Making it easy
One of the easiest ways to get started on large pieces like this burl wood is by using an electric chain saw. Since it's electric, it can be used in the shop with no worries about fumes. An electric chainsaw makes short work of cutting large pieces down to manageable size.
Bowl turning is a blast!
Turning bowls can be a very rewarding woodworking experience. An aspect of it that is very cool is the relatively short turn around from start to finish. Depending on the size of the bowl, you may be able to complete a bowl turning project in just a few hours. WoodWorkers Guild of America has lots of resources available to you that will help you master bowl turning.
16

Responses to "Burl Wood Bowl Blanks – Where Do You Start?"
Popular All Woodworking Videos videos
Explore videos by George Vondriska