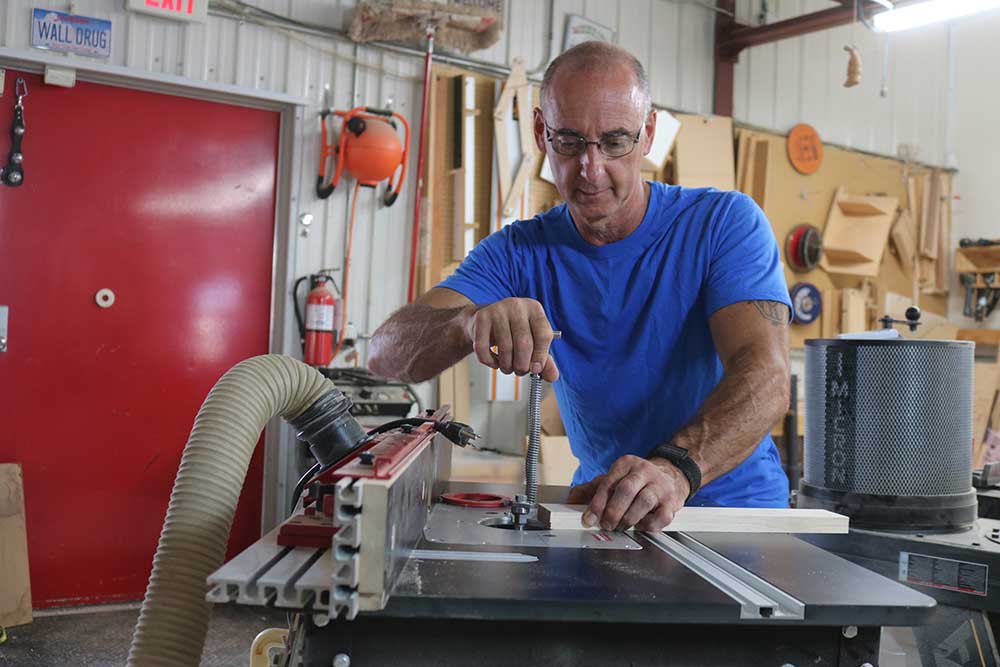 Building a Box with Barrel Sides: Part 1
George Vondriska
Be careful. Once you build one of these cool projects everyone is going to want one. It's a great looking box that looks way more complex than it is. You'll find that building a box is pretty darn easy to do. This is a two-part video, so be sure to catch both parts to get all of the instruction.
Glue up
The first step in building a box is gluing up blanks for the box. The finished box has a nice accent stripe in it, and the accent needs to go in at this step in the procedure. As you're cutting the curve for the accent, be sure it's a gentle curve that your stripe will bend to.
Project dimensions
Using pieces greater than ¾" thick will allow you to cut a more dramatic curve in the box sides. The completed box is 5" x 5" x 8", with ¼" deep rabbets joining the corners.
Assembly
Remember that using a thick glue can help prevent glue from squeezing into the inside of the box. This is important, as it's hard to clean up the interior if it's got lots of squeeze out in it. There are lots of tips and tricks involved in assembling projects, and WoodWorkers Guild of America has plenty of great content that covers how to glue wood together, along with general tips for choosing glue and gluing up woodworking projects.
Building a Box with Barrel Sides: Part 2
For more info:
For more information on Titebond glue visit www.titebond.com or call (800) 877-4583

Popular All Woodworking Videos videos
Explore videos by George Vondriska
STAY A CUT ABOVE
SIGN UP FOR OUR NEWSLETTER