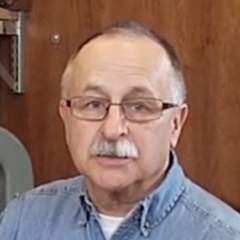 Benefits of Multiple Power Sanders in the Shop
AJ Moses
How many power sanders are too many? Or, more importantly, how many power sanders aren't enough? Contributing Editor A.J. Moses has come to recognize that increasing your collection of power sanders and can save you A LOT of time on your projects. Plus, he's got some tips on how to best take advantage of owning multiple sanders to keep your project efficiently moving forward.
While it may seem initially expensive to add to the number of sanders in your shop. A.J. explains some of the economics that help justify having multiple sanders.
Sander Buying Advice
When you're ready to consider increasing the size of your sander collection, be sure to check out WWGOA's sander reviews. This will help you determine if you hard earned dough is best spent on a random orbit, belt, or finishing sander. Each of these types of sanders is very useful, and each does a slightly different job.
Using Your Sander
There's a lot more to correctly using a sander than simply turning it on and plopping it down onto your project pieces. Random orbit and belt sanders require specific skills to make certain your improve the quality of your project, not diminish it. Don't sweat it, WoodWorkers Guild of America is here to help. Regardless of the type of sander you're using, we can help you learn how to use a sander.
6

Responses to "Benefits of Multiple Power Sanders in the Shop"