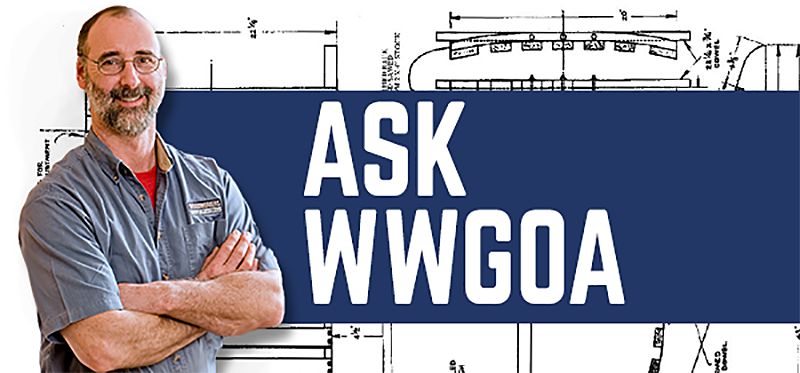 Question:
I have a wobble dado. When I put all four hub pieces on the blade, the blade does not fix on the axle of my table saw. I can't find any instructions on how to assemble the hub to make it fit. The package did not show any instructions–just what it will do. I know a wobble is not the best method, but it is all I can afford right now. Can you give me any help with this?
Submitted by pegw
Answer:
It could be your saw. Some saws, primarily benchtop (portable) table saws aren't designed to accept a dado head. If that's the case, the arbor of the saw won't be long enough to accommodate a dado. Even on a stackable head, the maximum width of the build up is typically 13/16″. If your blade is that wide, or less, it will fit on saws designed to accept dado heads.
George
Related Videos:
Size of Dado Head
Do you have a question for WWGOA? Ask us on Facebook or email editor@wwgoa.com. Note: questions may be edited for clarity and relevance.