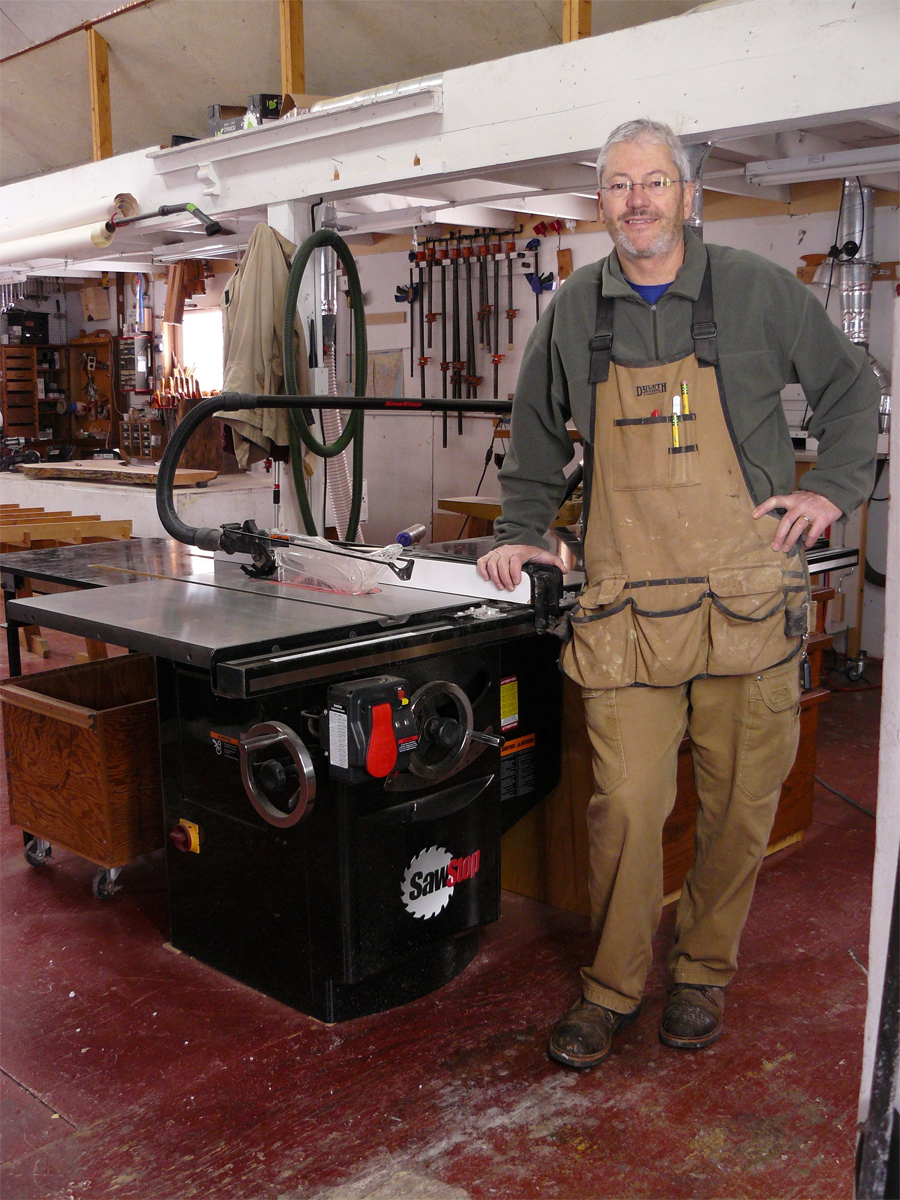 I recently bought a SawStop tablesaw. (Is that the sound of applause I'm hearing?) On the one hand, it was an easy decision. Who wouldn't want the blade brake safety feature only SawStop offers. On the other hand, it wasn't a snap decision. In fact, years went by between the time I first used a SawStop and when I finally bought one.
I was lucky enough to have hands on experience with a SawStop Industrial saw at a previous job. Recently, I even had the opportunity to write a complete review about the SawStop Contractor's saw for WWGOA. I even performed the hot dog test myself. There was no doubt in my mind; this was the best table saw on the market and the blade brake was a game changer destined to carve out a big chunk of market share for SawStop.
In hind sight, it seemed like such a no-brainer, yet I hesitated. for years. Those years of procrastination were a huge and unnecessary risk. It's my hope that my experience will help you cut through the issues and get yourself a saw that may one day save you from a life changing accident.
So, what took me so long? Leaving aside any explanation based on intelligence, there were several reasons:
For starters, I had a perfectly good tablesaw. It was a 1983 Delta / Rockwell Unisaw with a 52″ Biesemeyer and an HTC Brett Guard. It was as safe as I could make it and I had it pretty well rigged up for dust collection. There was nothing to complain about regarding the saw's performance other than the fact that it was missing a proper riving knife. It cut wood just fine. That's what table saws are supposed to do. So why spend thousands on a tool that does the same thing? Especially when there are other tools I needed and didn't have. A SawStop would add no new dimension to my shop, but an oscillating edge sander sure would. I've had my eye on one of those machines for a long time. So now I had two voices in my head; one telling me about the safety of owning a SawStop, the other squawking about the cost for a tool that does nothing new.
I could see the benefit, but the cost seemed to loom larger.
Since my cost/benefit analysis couldn't tip the scales, I moved on to a risk/rewards analysis.
The issue was simple; was the risk I took using my old saw worth the money I save by not buying a SawStop? Again, the two voices chimed in immediately. One asked what would be the cost of dismemberment. While the other would tell me that I've worked on table saws for over 30 years and the only accident of consequence resulted in a small scar on my thumb.
My cost/benefit analysis went nowhere.
Next step: I know, I'll ask my wife. She almost always frowns when I bring up spending money on new woodworking tools but the safety issue would add a whole new angle. She'd be the tie breaker between those two voices in my head and help me decide once and for all. I think I might have stacked the deck a bit when I showed her one of the SawStop ads with a guy holding up his hand graphically displaying a missing finger. Really, I just wanted to clarify the safety side of the equation. One look and she was on board. "You should get that saw." I dismissed her response as purely emotional.
So now I'm back to the cost/risk/benefit analysis and those two voices that won't stop arguing in my head.
Then came the straw(s) that broke the camels back. It was a one – two punch.
The first punch came when I heard about a friend's accident. Like me, he was sitting on 30+ years of woodworking experience when a kickback took off the tips of four fingers. That's when I knew I was going to buy a SawStop..soon. But despite my renewed determination, the weeks turned into months and I still hadn't bought the saw.
The second punch came in my own shop. My youngest son, Ben, now in his early 20's, had taken an interest in woodworking. As we worked together and he became more and more comfortable with the power tools, I decided it was time to let him use the table saw. I gave him my table saw 101 lecture, and supervised his first cuts. All went well until one day as Ben was ripping plywood panels I heard a bang and a thunk. I knew immediately it was a kick back. I'm not sure how it happened, but it did. The board being cut never left his hand but it was thrust back with enough force to yield a pretty colorful bruise on his stomach. It could have been much worse.
That was it. The next day I bought a SawStop Industrial. I have to say that I have absolutely no regrets other than having waited so long.
As of this writing, I have owned my SawStop for a year. The piece of mind this saw gives me is one thing, but SawStop is also a great saw on its own merits. The insert adjusts for height and width so there's no slop in the fit; the same zero-clearance insert is used for straight or 45-degree cuts; the fence is rock solid and glides like a dream; the over arm blade guard has built-in dust collection to capture the fugitive dust thrown off the blade; the miter gauge bar can be adjusted for a perfect fit and super accurate cuts (no need to buy an aftermarket gauge); in short, it's as good as a table saw can get.
So, if you're sitting on the fence about a SawStop, don't do what I did. My advice is to get off that fence and do what just about every school and commercial shop in the nation is doing; get a SawStop now. Any model will do. Trust me, you won't ever be sorry.
Photos By Author