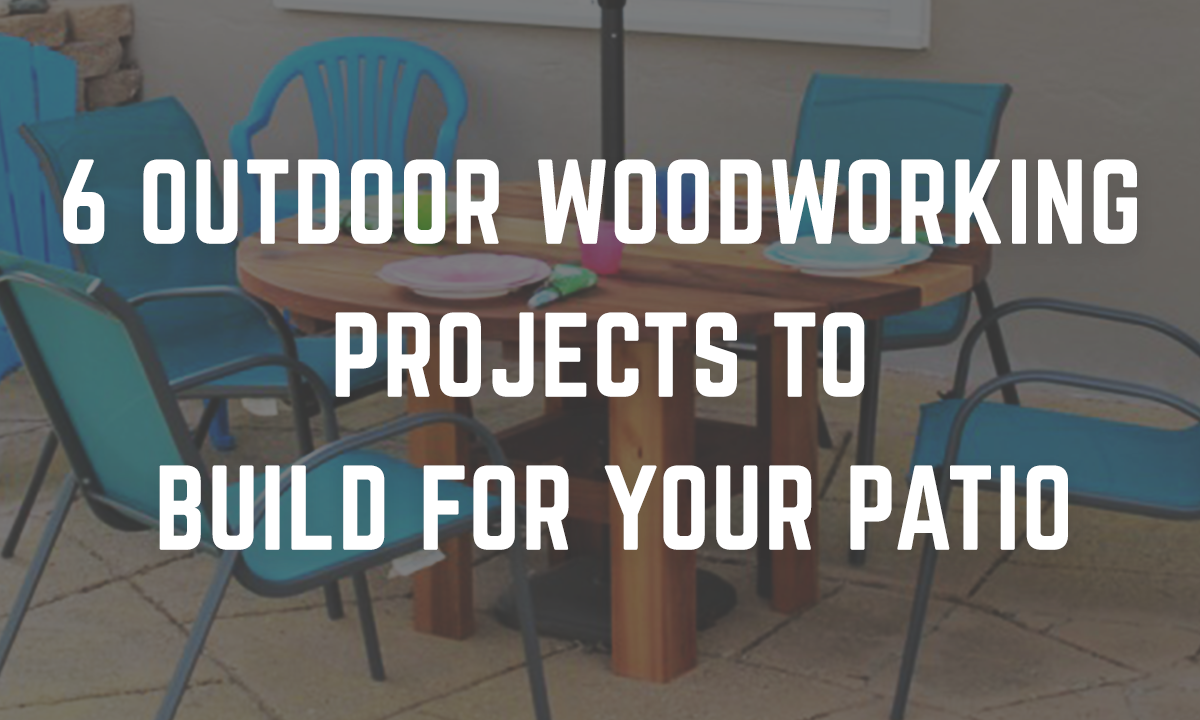 Make your patio the place to be with some of our best outdoor woodworking projects! These woodworking plans are built to last, and will have your guests (or family) impressed with your craftsmanship. Build these for yourself, or give as a handmade gift that is meant to last and can be treasured for years to come.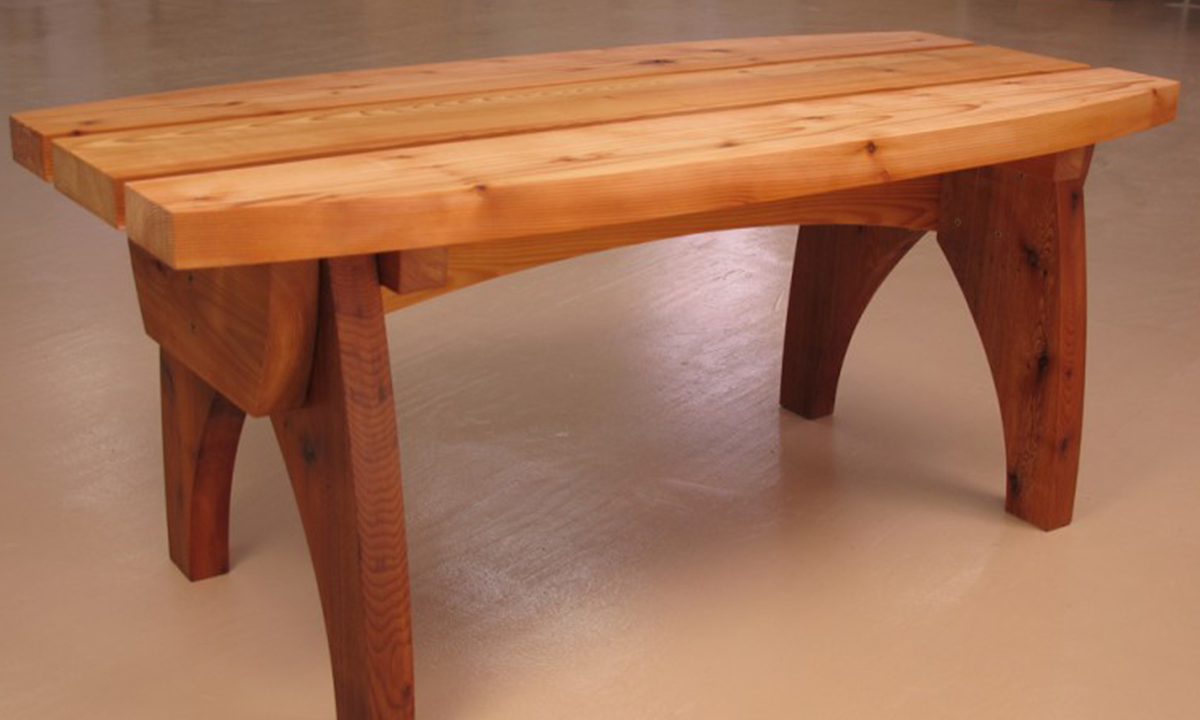 Want to build a woodworking project that will last? Try this curvy cedar outdoor bench! Simple, fast, and solid, this bench is the perfect addition to your patio, and can be built quite quickly. Cedar is one of the best choices for outdoor projects, as it is resistant to rot and bugs! You can either use rough sawn cedar boards and plane them down, or use dimensioned lumber to build this bench.
Find the Curvy Outdoor Bench project here!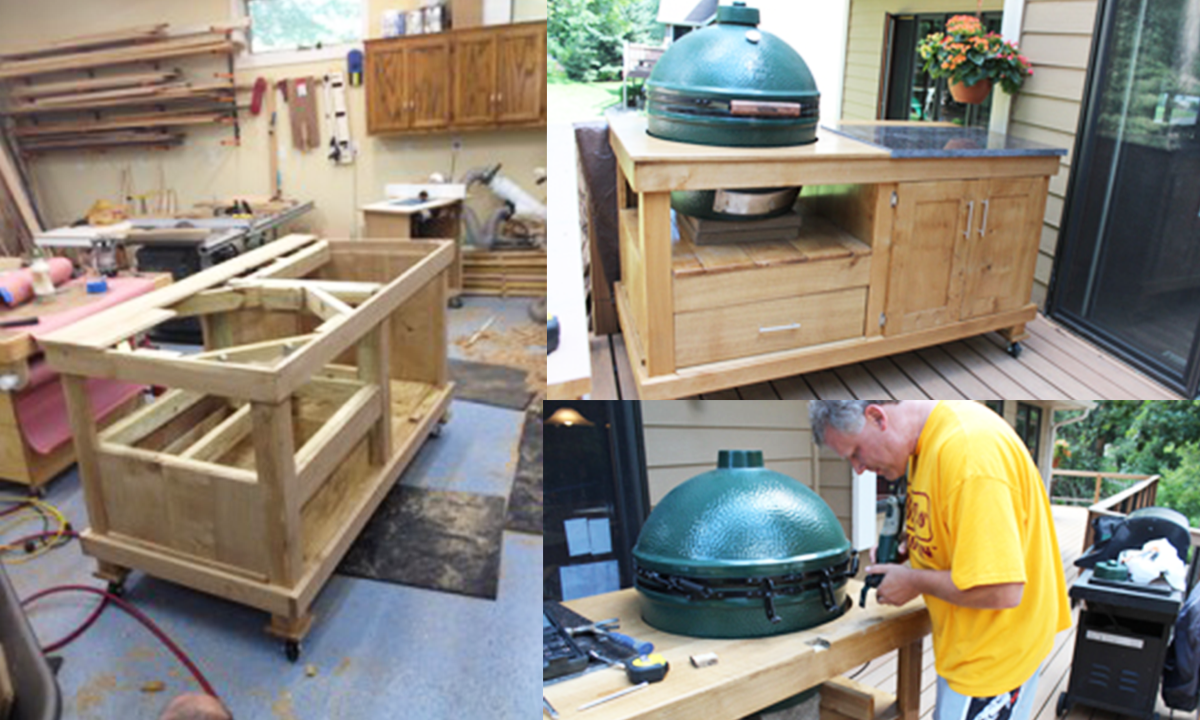 This project is a bit specific, but is a great idea if you want to look like world class BBQ chef! When making this rolling cart, make sure to use high quality corrosion resistant hardware to ensure your big green egg cart can stand the test of time. You'll also want to choose a rot resistant material (something to consider for all outdoor projects) such as cedar, teak, cyprus, or white oak. This cart weighs in at a whopping 600 pounds when fully loaded, and you don't want to be making a new one every five years! Build it sturdy to begin with, and let it stand the test of time!
Find the Big Green Egg Cart project here!
Consider yourself a grill master? Check out our article: 5 Projects to Get You Grilling This Summer!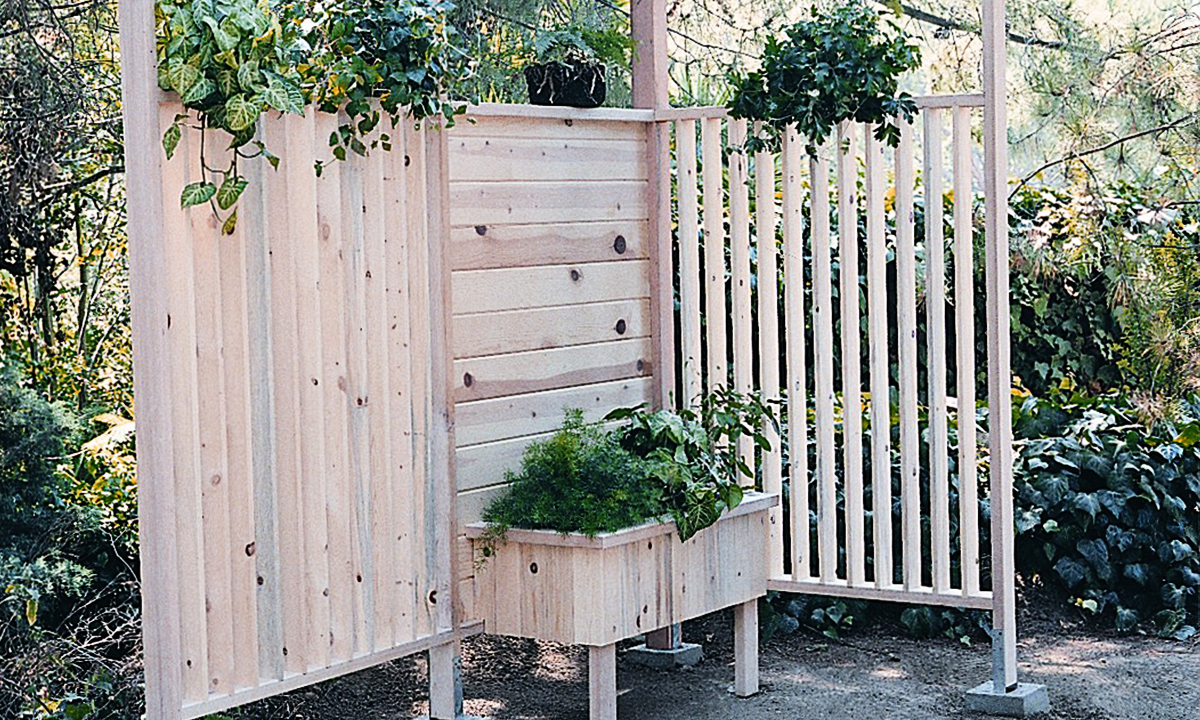 Looking to screen of a corner of your yard, garden, or patio? This Patio Wall Planter is just the project for you! It acts as a partition, and you'll have the option to build the additional planter box as it is built separately. When completed, this project measures about eight feet tall by eight feet long, so you will have to plan accordingly with the size of your yard.
Find the Patio Wall Planter project here!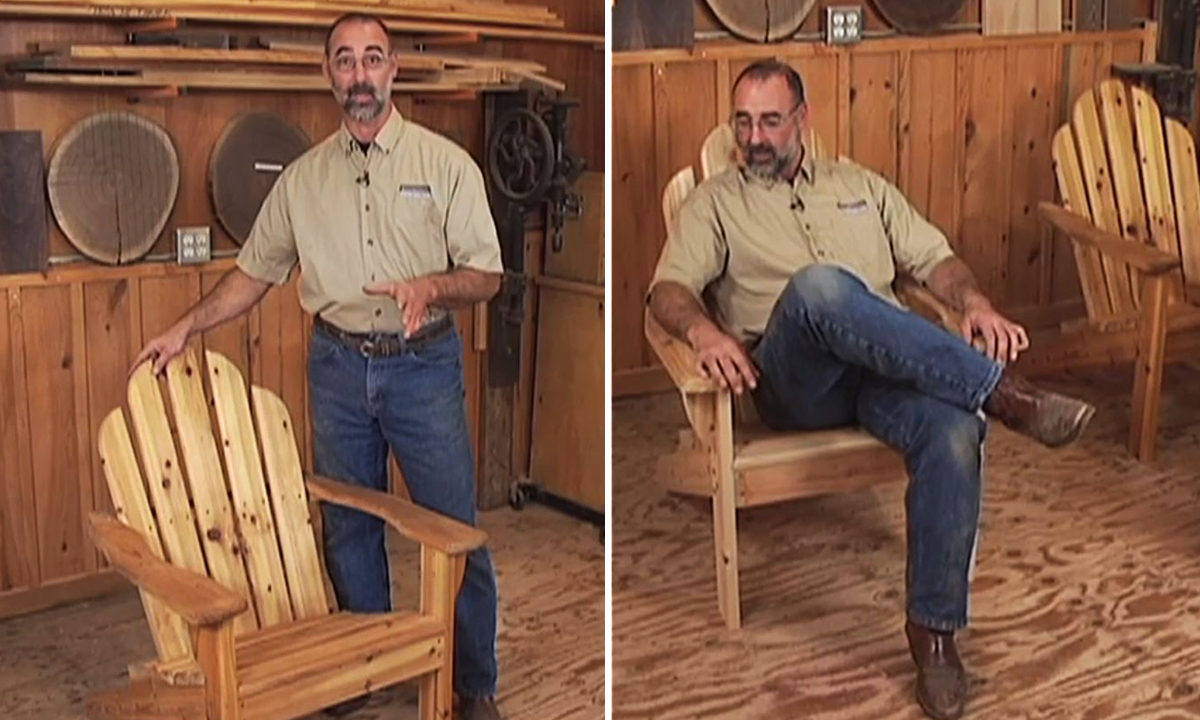 These full-size Adirondack chairs will make you the envy of the neighborhood. They add a personal touch to your patio, and their curved back seat makes them incredibly comfortable. However, be warned! Once your guests sit in one of these, they'll be asking you to build them their own! This project is accessible to woodworkers of all levels, and will be perfect on your patio, or as a gift for a friend.
Find the Adirondack Chair project here!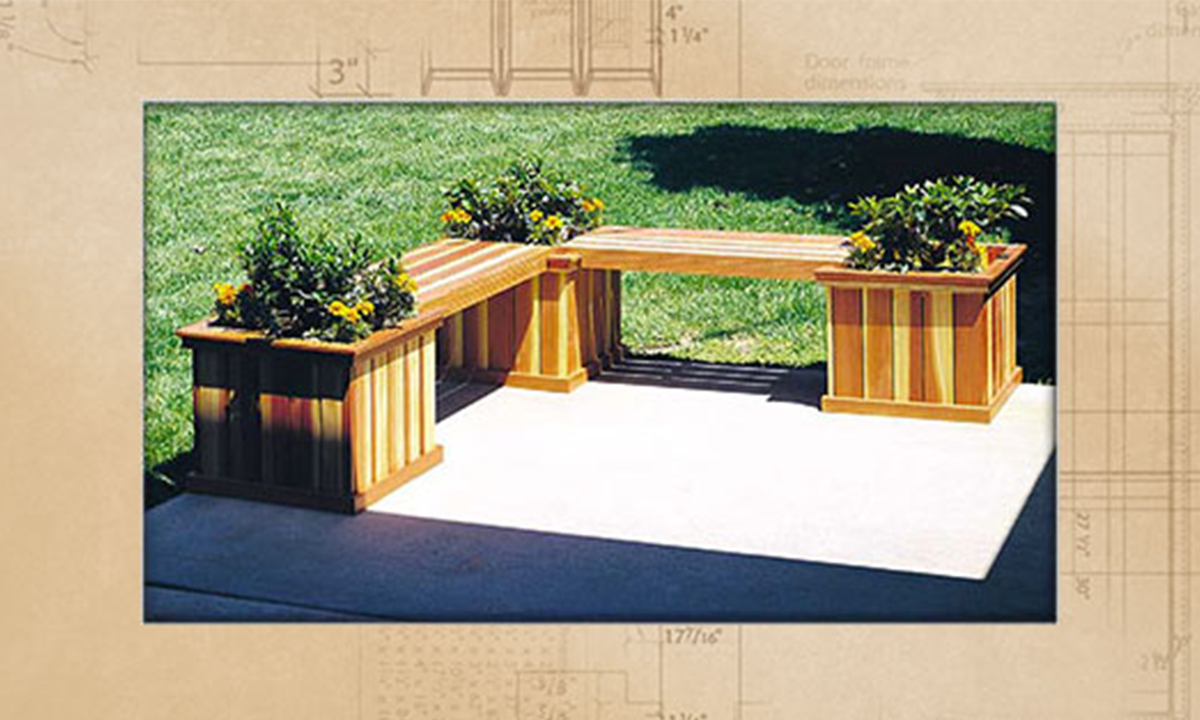 Add style and functionality to your yard with these planter bench plans! Simple and elegant, this project goes great on the corner of any patio. The straight cuts and modular design allow you to decide what combination of planters and benches work best for your own space. We suggest using redwood for this bench, but other woods can be substituted if treated properly. When finished, the planter bench measures about 20.5 inches square by 17 inches tall, and the benches measure 36 inches long by 15 inches wide.
Find the Planter Bench project here!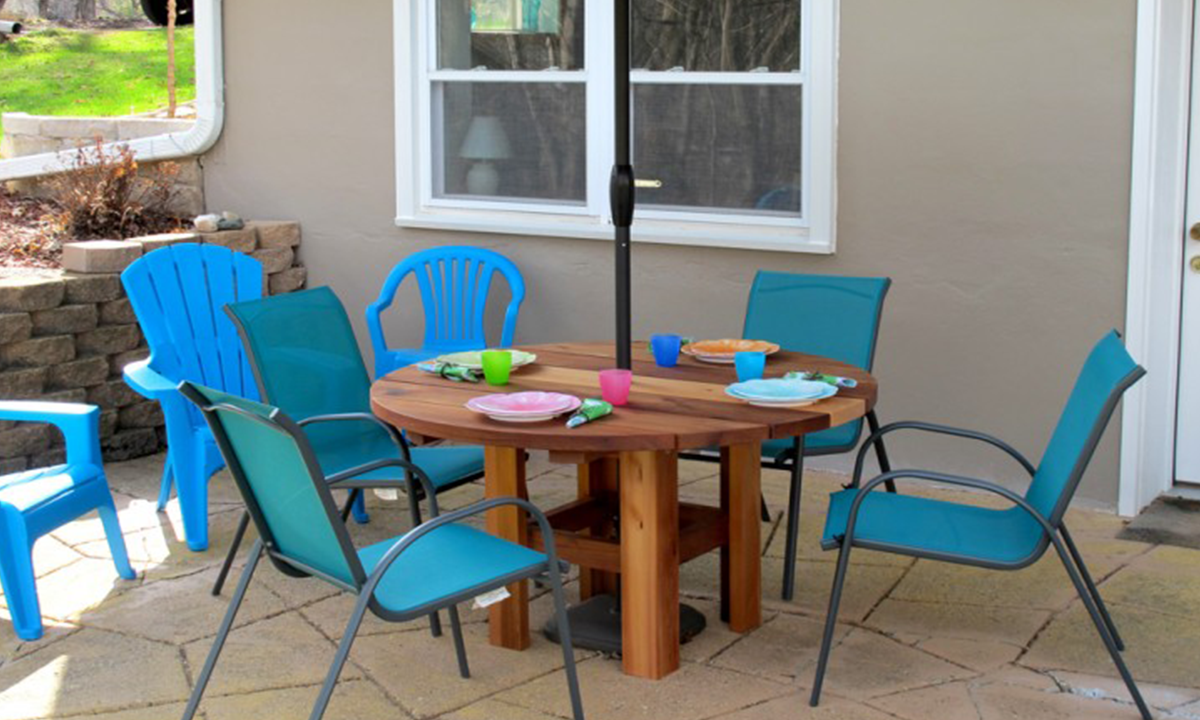 So you've built your Adirondack chairs, but now need a table for them to sit around? We've got the plans for you! Another simple, quick, and rock solid project, this 4 person outdoor table will last a lifetime. Just like the bench mentioned above, this project calls for cedar, and is finished with a clear exterior sealer, making sure it will stand sturdy in the outdoors. With this project, you can create a great socializing and dining spot on your patio in no time!
Find the Outdoor 4 Person Table here!
Adding Accents to Outdoor Projects
Now that you've built some of our best outdoor patio projects, you might want to add some accents or hide some joinery. Check out this video where George Vondriska shows you how to add interesting design elements.
Interested in building more outdoor woodworking projects for your garden, yard, or patio? Check out some of our other videos and articles:
6 Woodworking Projects for the Garden
Building a Standing Planter Box
Tiered Planter Plans
DIY Plant Table
Potting Bench Plans
Outdoor Projects 6-Plan Set
Patio Bar Plans
Hammock Frame