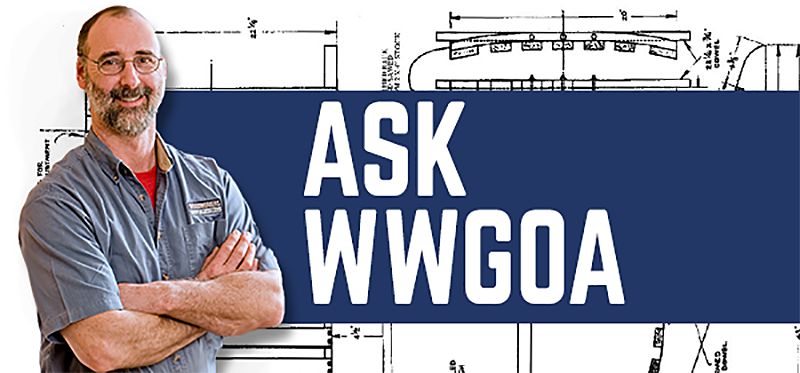 "I live in a town home with a two car garage that has a car, motorcycle, and many boxes stored. I would like to build book shelves and can move the car out of the way. I don't think I can get a table saw. Where should I start?"
Submitted by: Edward Byrne
WWGOA Editor Response:
Lots of woodworkers get started in a small amount of space with a small number of tools. I can remember, early in my own woodworking, doing many projects with a circular saw, jigsaw, and belt sander. It certainly taught me how to be creative! Here are some woodshop organization tips.
Tools have evolved a lot since then, for the better. You should have a look at saw systems like the DeWalt TrackSaw and the Festool Guide Rail System. They combine extremely high quality circular saws with a straight edge. The cut quality is as good as what many table saws produce, and dust collection is excellent.
These guide rail systems are not inexpensive, but they work extremely well and will allow the user to work within the confines of limited space. Combined with a couple other tools, such as a router, sander and cordless drill, you'll be able to tackle lots of jobs, including your book shelves.
George Vondriska
Managing Editor
Got a woodworking question you need answered? Comment or Email us at editor@wwgoa.com