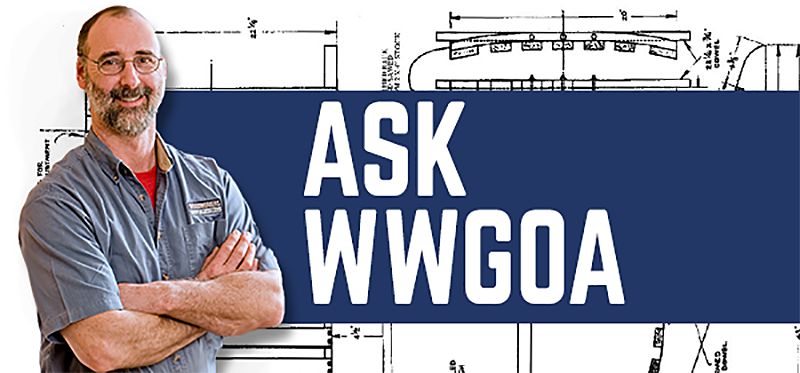 Question:
Simple question maybe. How is the best way to dry wood cut from trees? I have several around the farm here, ranging from Pecan to Oak. During fall we trim them up and think they would be a cheap supply. I have heard several ways using a coat of latex over the cut ends to using denatured alcohol. How you would use that I have not a clue. Any thoughts?
Submitted by Dave L.
Answer:
Wood can be air dried. To do that you should cut the log into planks as soon as you can after the tree is down. Seal the ends with latex paint to prevent moisture from escaping the end grain too quickly. Then stack the wood up using stickers as shown in this video.
If you want to keep the trimmed parts as branches, perhaps for bowl blanks, you should still seal the ends. It's nearly impossible to get a log to dry without cracking, so they're typically turned green (wet). You can use products like Pentacryl to stabilize the material. Follow the manufacturer's instructions. I'm not familiar with using denatured alcohol on green wood.
George
Do you have a question for WWGOA? Ask us on Facebook or email editor@wwgoa.com. Note: questions may be edited for clarity and relevance.