If you're in need of a last minute gift idea, then put your woodworking talents to use and handcraft something valuable. For inspiration, we have compiled a collection of nine woodworking projects perfect for gifting when you don't have a lot of time. These step-by-step demonstrations provide all the information you need to whip up a beautiful handcrafted item in no time at all.
No-Miter Picture Frame
This picture frame may be easy to make, but that doesn't mean it will look easy. This tutorial demonstrates one the easiest ways to make a wood picture frame without the need for cutting miters. Once you've gathered your supplies, you'll be able to make multiple frames in an instant. Print off some photos of family and friends to gift and display them in this custom handcrafted wood frame.
Find the project here: Post-Haste Project: No-Miter Picture Frame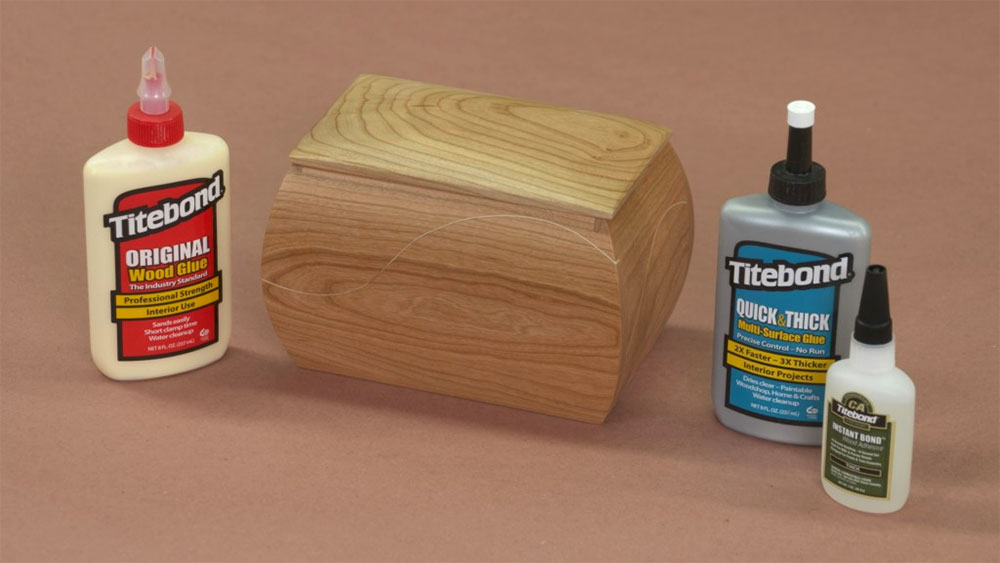 Box with Barrel Sides
This small wooden box makes a perfect gift for storing keepsakes, jewelry, or other small trinkets. It looks complex with its barrel sides, but follow along with the steps in this tutorial and you'll be able to easily build this charming little box. This is a two-part video, so be sure to catch both parts to get all of the instruction.
Find the project here:
Building a Box with Barrel Sides: Part 1
Building a Box with Barrel Sides: Part 2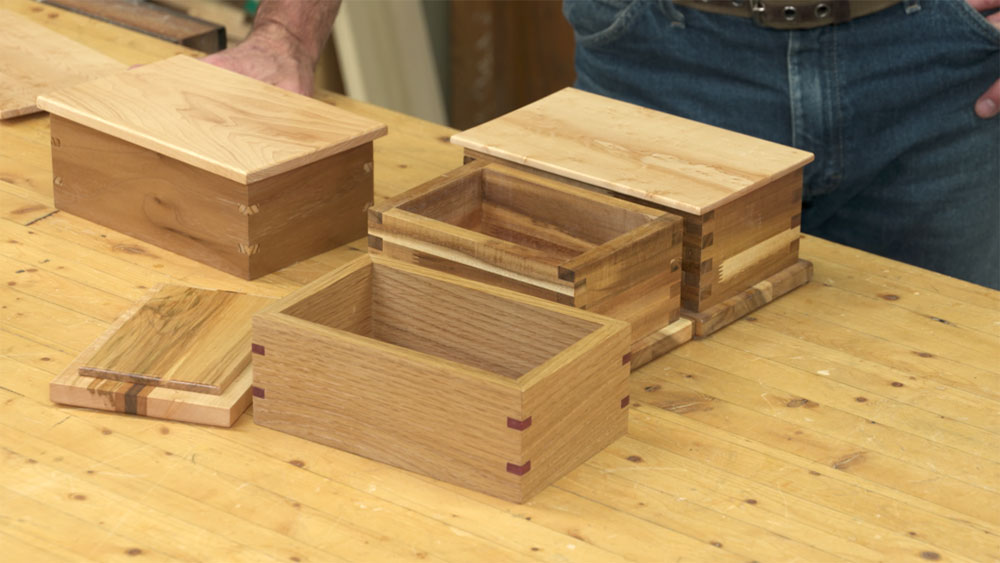 Upcycled Wood Boxes
Using salvaged wood in projects has become increasingly popular. This upcycled wood box is a great way to give old wood a new life. Using salvaged wood can be fun to work with, but it may be beneficial to do some research on working with reclaimed wood before you start. Give it a try and surprise someone with this upcycled rustic box.
Find the project here: Cool Upcycle Wood Boxes Using Salvaged Wood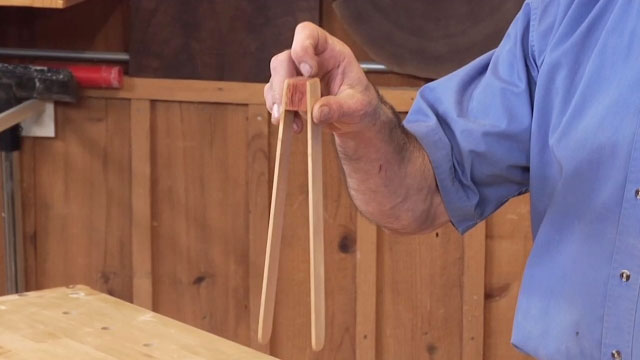 Kitchen Tongs
Kitchen utensils are practical gifts for the home. One simple woodworking project in that category is a pair of kitchen tongs. Learn about the planning and building process for making a pair in this tutorial. Gift these kitchen tongs and if you're lucky, maybe they will invite you over for dinner.
Find the project here: Simple Woodworking Projects: Kitchen Tongs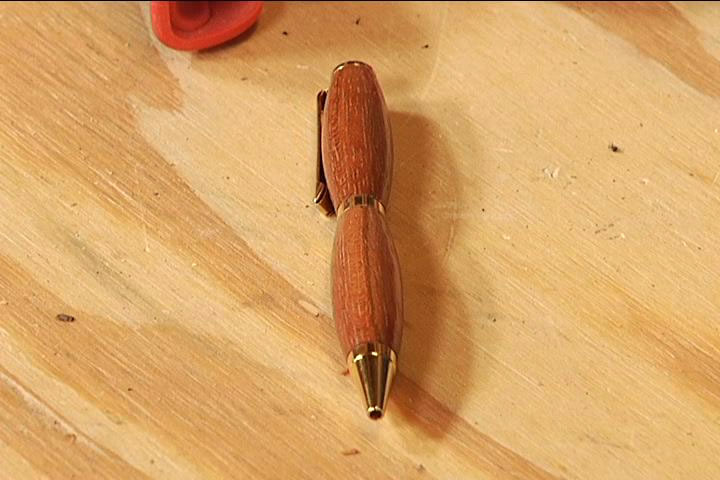 Handcrafted Wood Pens
Crafting a handmade pen is one of the more challenging projects to take on, but makes for an impressive gift. This tutorial takes you through the basics of woodturning and pen-making. Watch for tips and tricks to master the skill.
Find the project here: Pen Turning Basics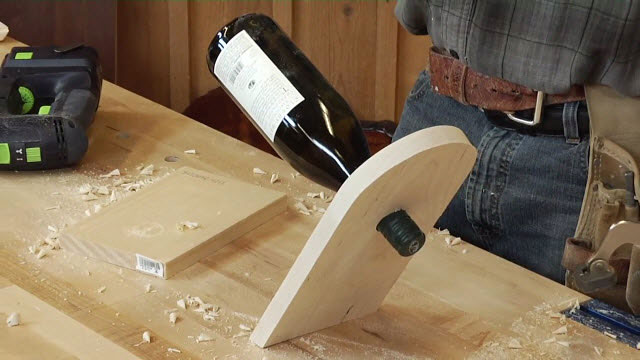 Balancing Wine Bottle Holder
In three easy steps, you can craft a mystifying wine bottle holder to give as a gift. This particular bottle holder is called the Houdini because it's self-balancing and appears as if it's floating. You can sand the board and add finish to spruce up this project.
Find the project here: Wooden Houdini Wine Bottle Holder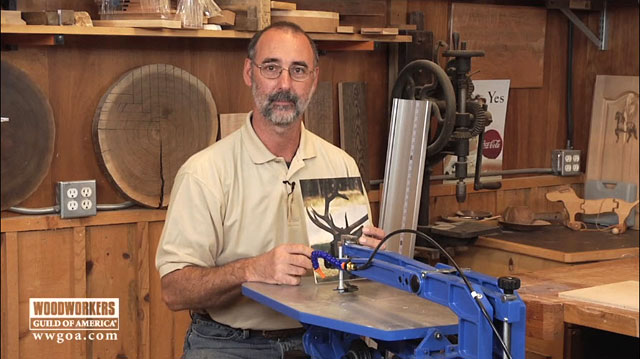 Personalized Jigsaw Puzzle
Personalized photo gifts are always a big hit. Learn how to transform a meaningful photograph into a wood jigsaw puzzle in this tutorial. You'll learn which blade you should use depending on the thickness of your material and techniques for cutting out the pieces.
Find the project here: Make a Picture Into a Wood Jigsaw Puzzle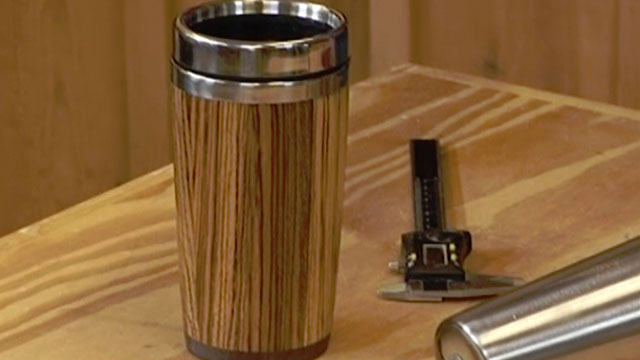 Wood Travel Mug
Learn the basics of stave construction and apply your skills on the lathe while making this wooden travel mug. This project calls for a high quality metal insert to contain the liquid, which you can find in most woodworking stores or online retailers. This popular travel mug project is not only beautiful but durable as well, and makes for a great gift idea for anyone on your list.
Find the project here: Custom Wood Travel Mug Using Stave Construction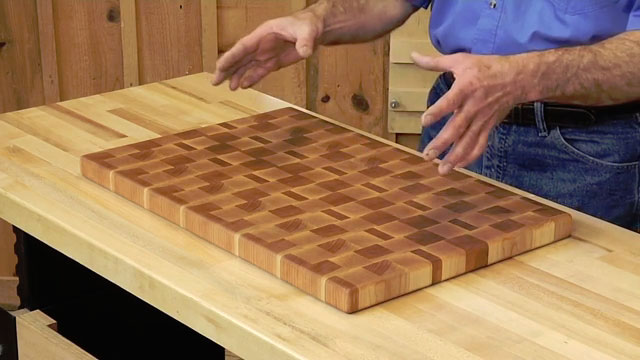 End-Grain Cutting Board
Learn how to build a long-lasting end-grain cutting board in this tutorial. This cutting board is not only practical, but also pleasing to the eye. Gift this to someone and they'll want to display it in their kitchen as a beautiful focal point.
Find the project here: End Grain Cutting Board Plans
Handcrafting a gift with your own two hands can be an incredibly rewarding experience, especially when you can complete them in no time at all!
If you're looking for even more great gift ideas, you can download the 10 Quick and Easy Woodworking Gift Ideas project guide. Get your copy here.