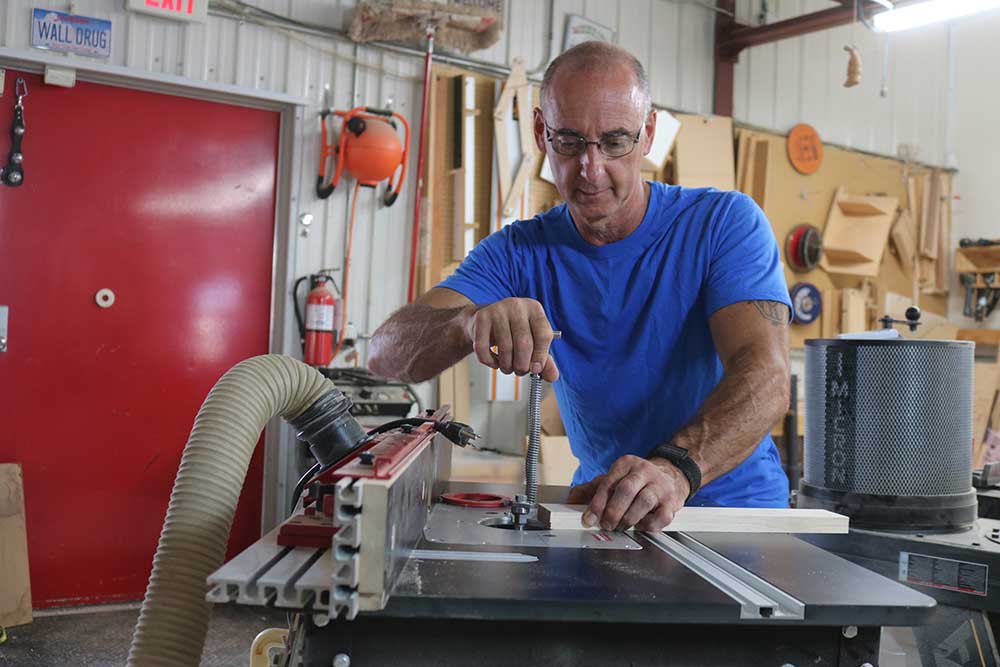 Working with Live Slabs + DVD & Book
George Vondriska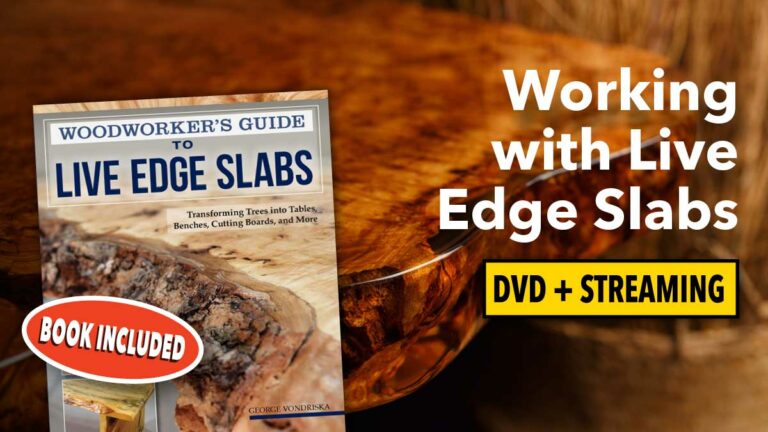 In-depth Instruction; over 139 mins
On-demand video access anytime
Bonus downloadable PDF resources
Access to class Q&A
Available for purchase: $34.99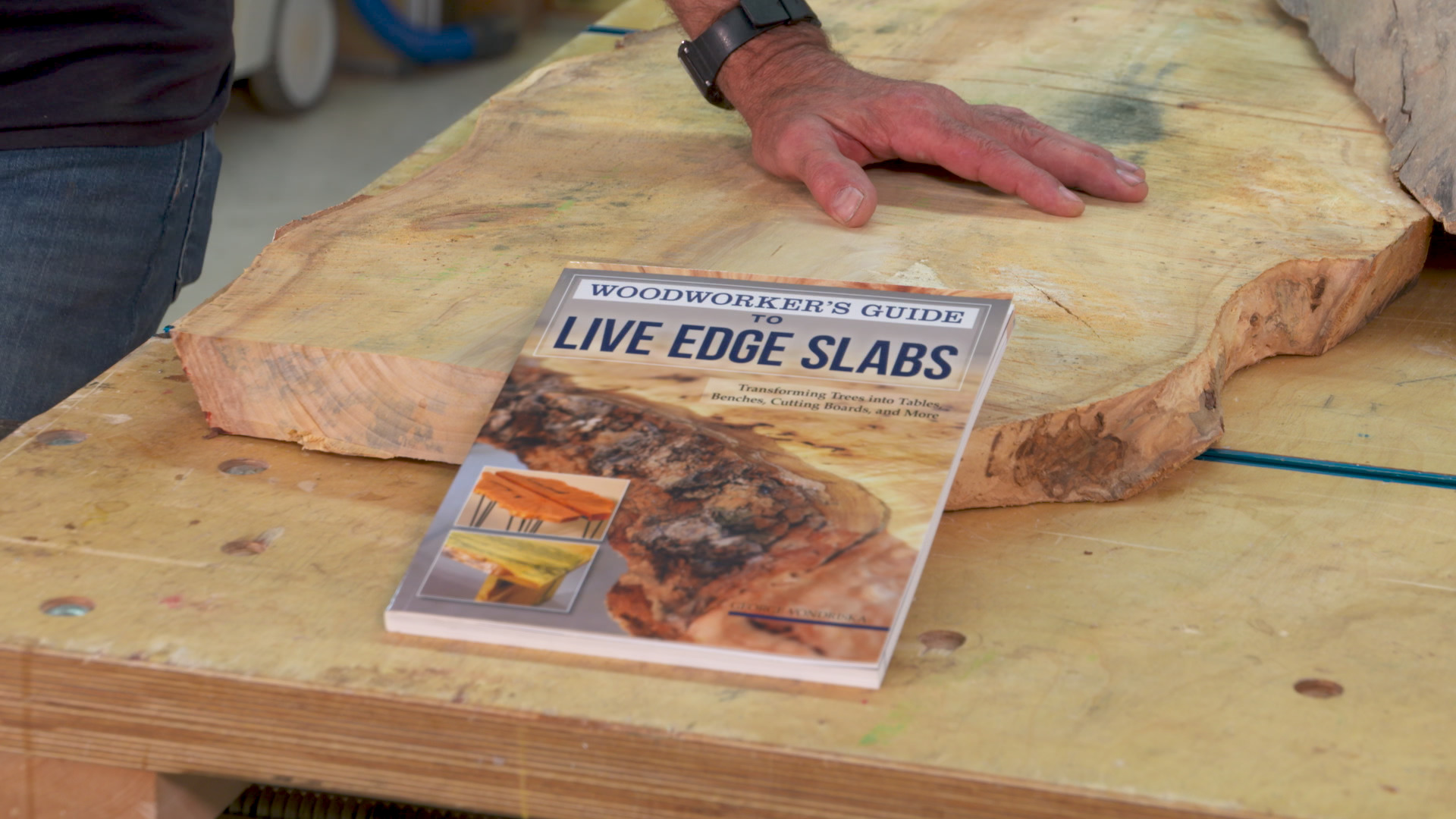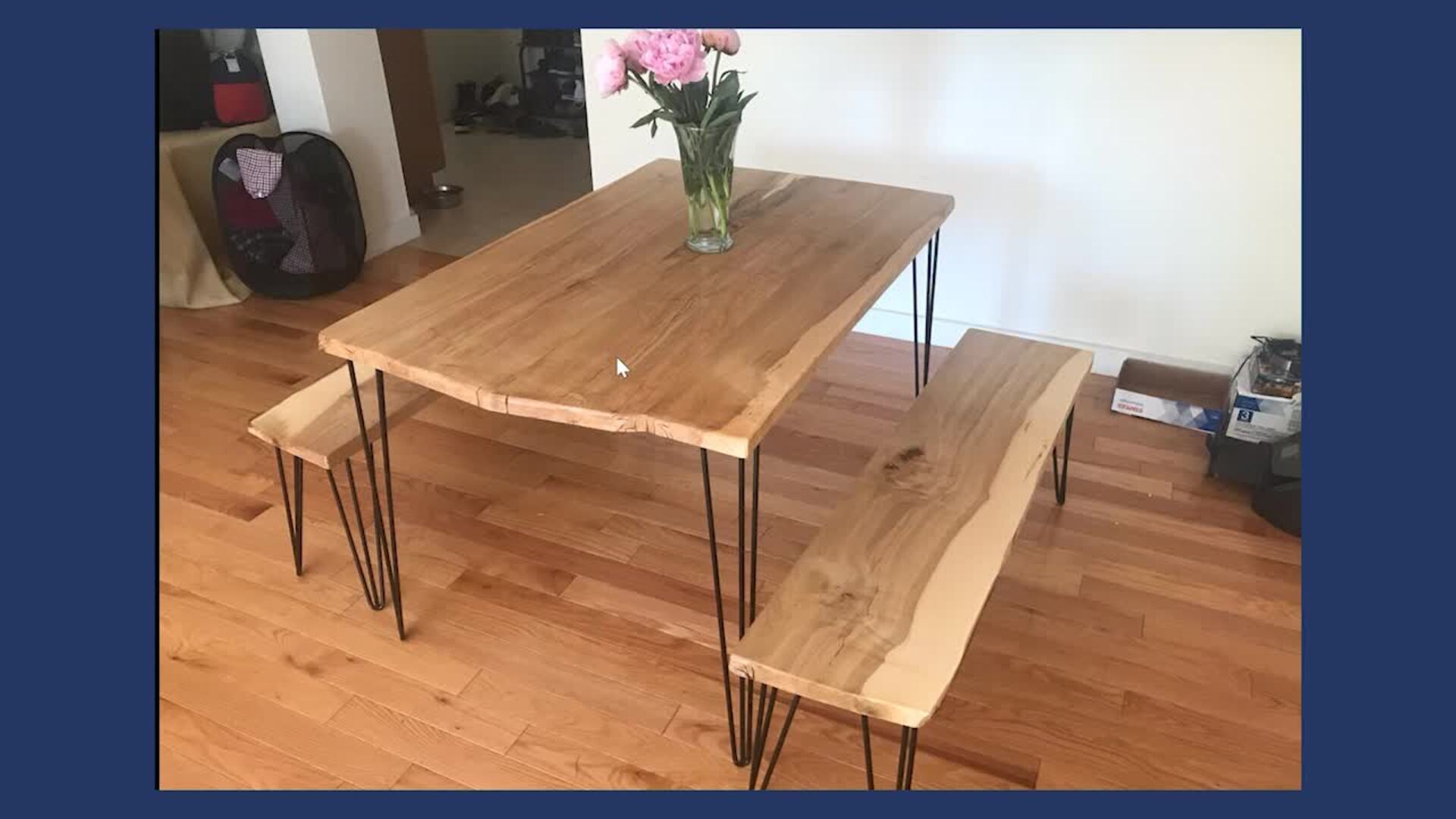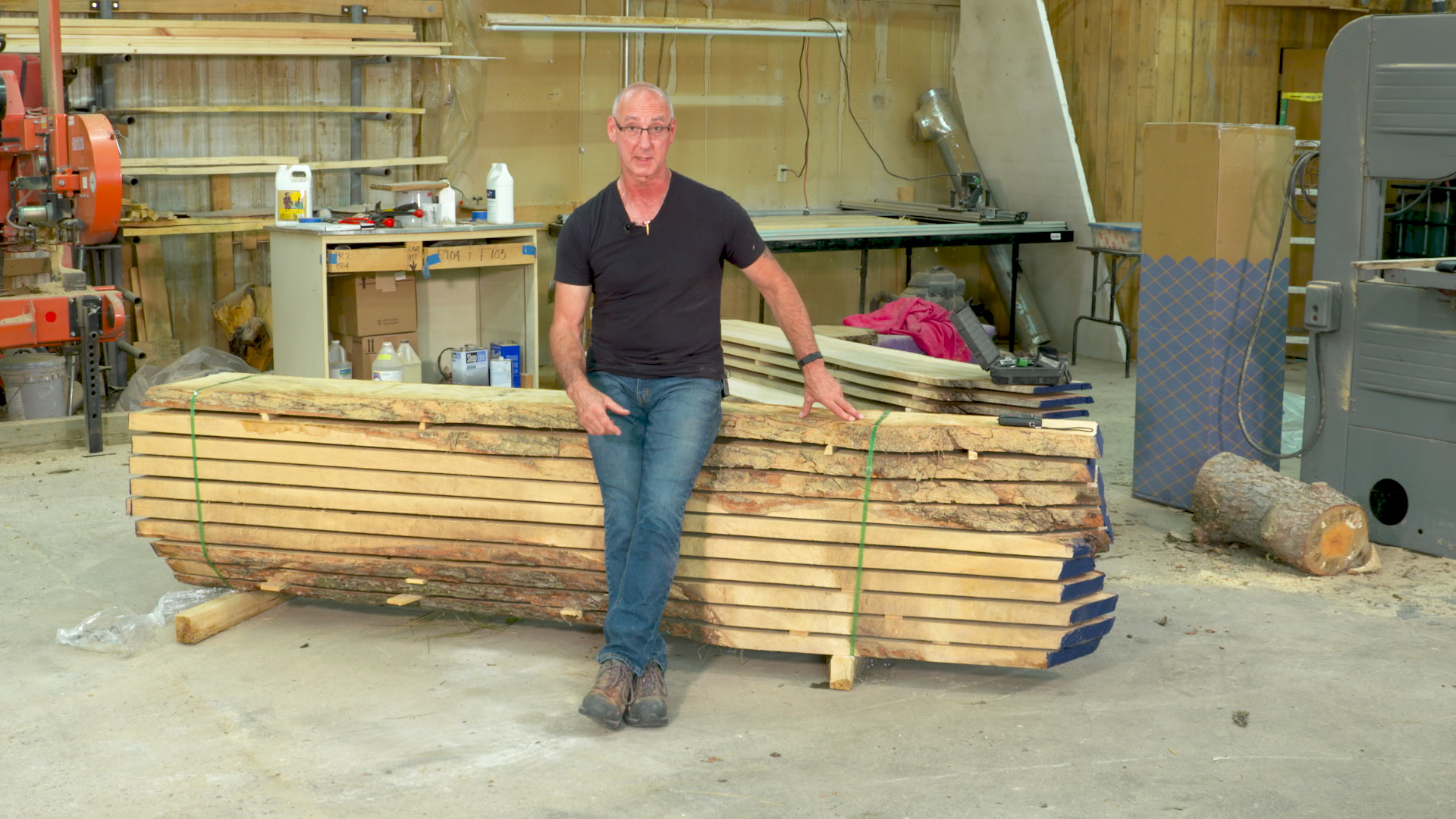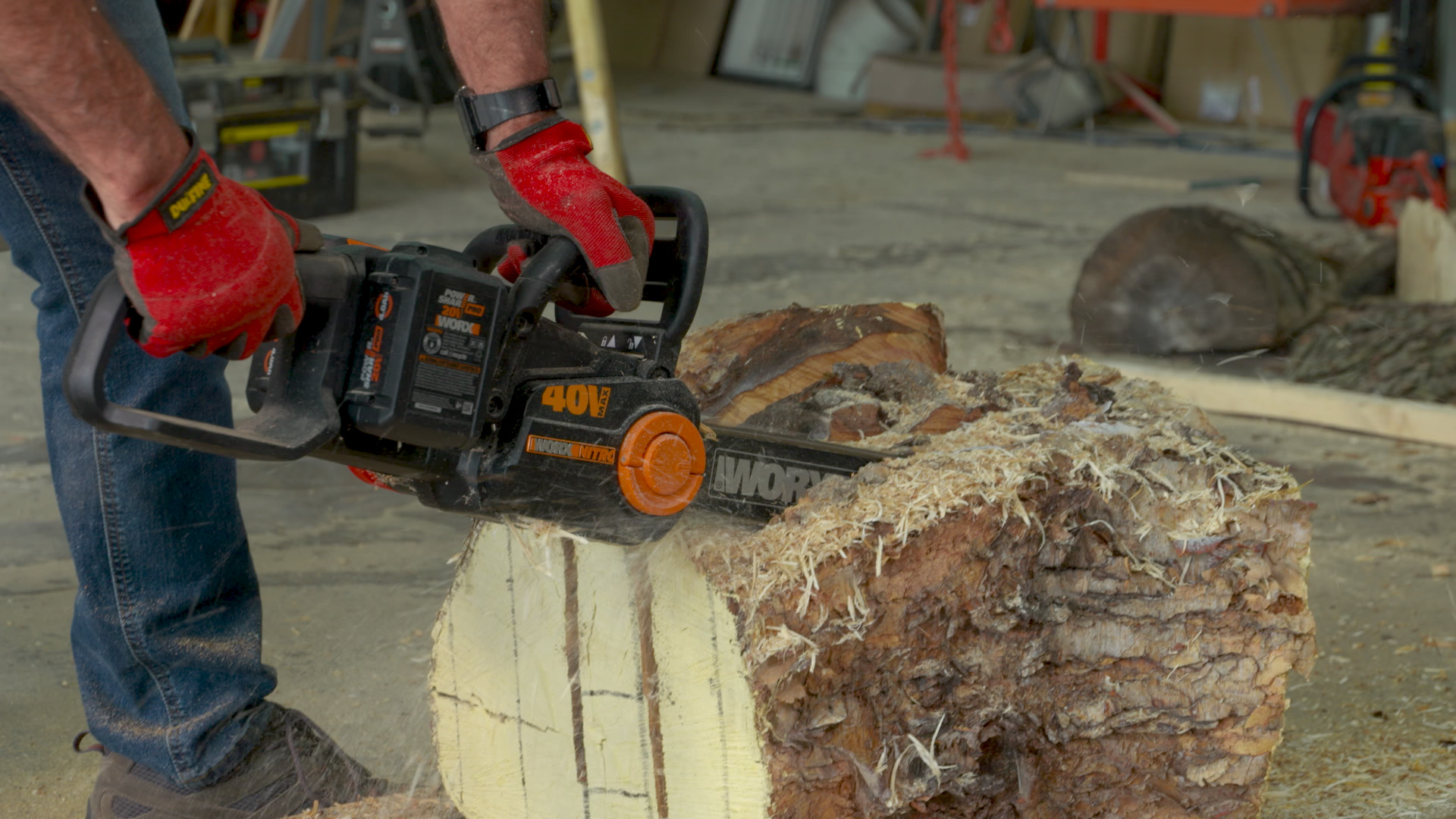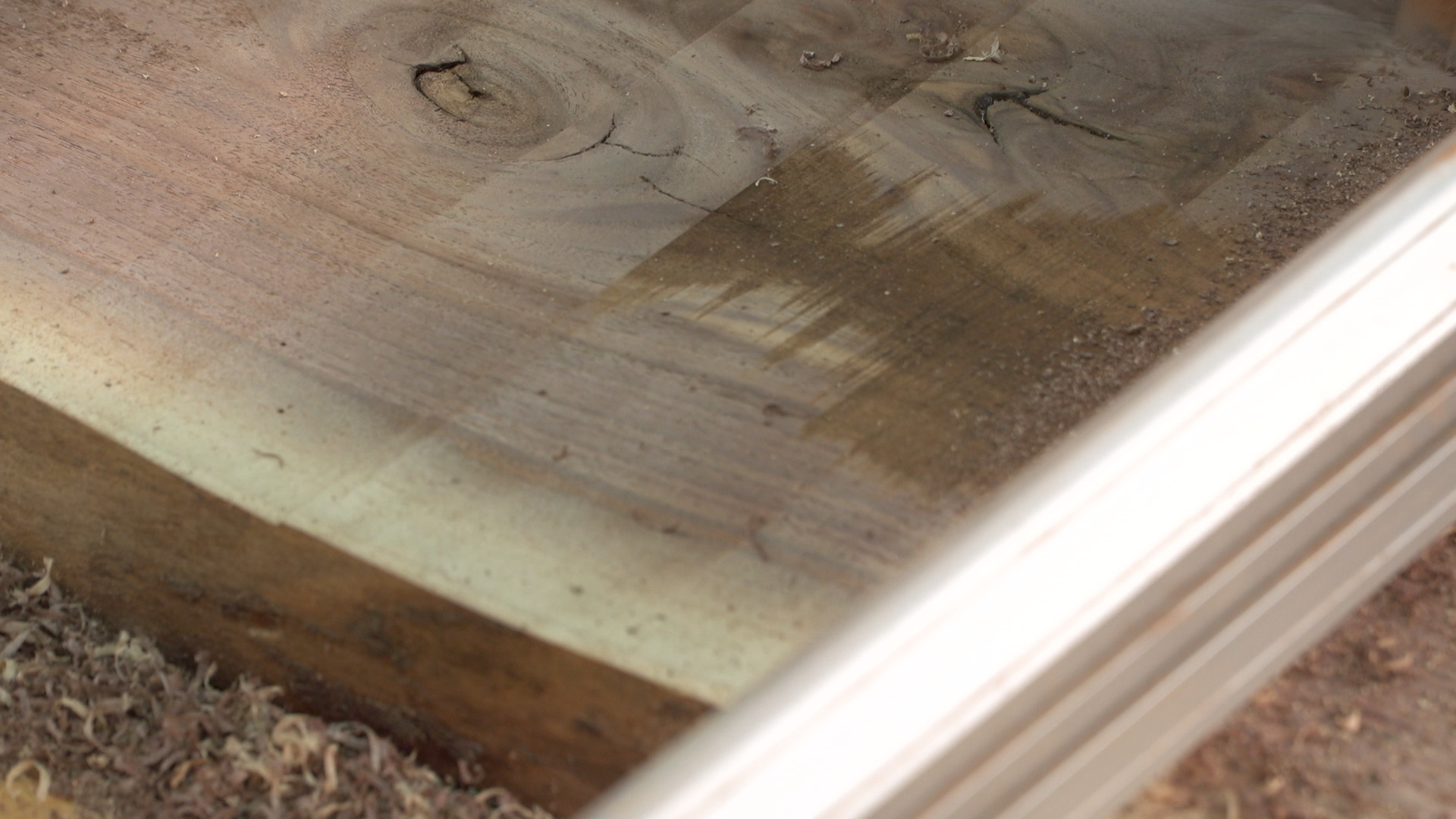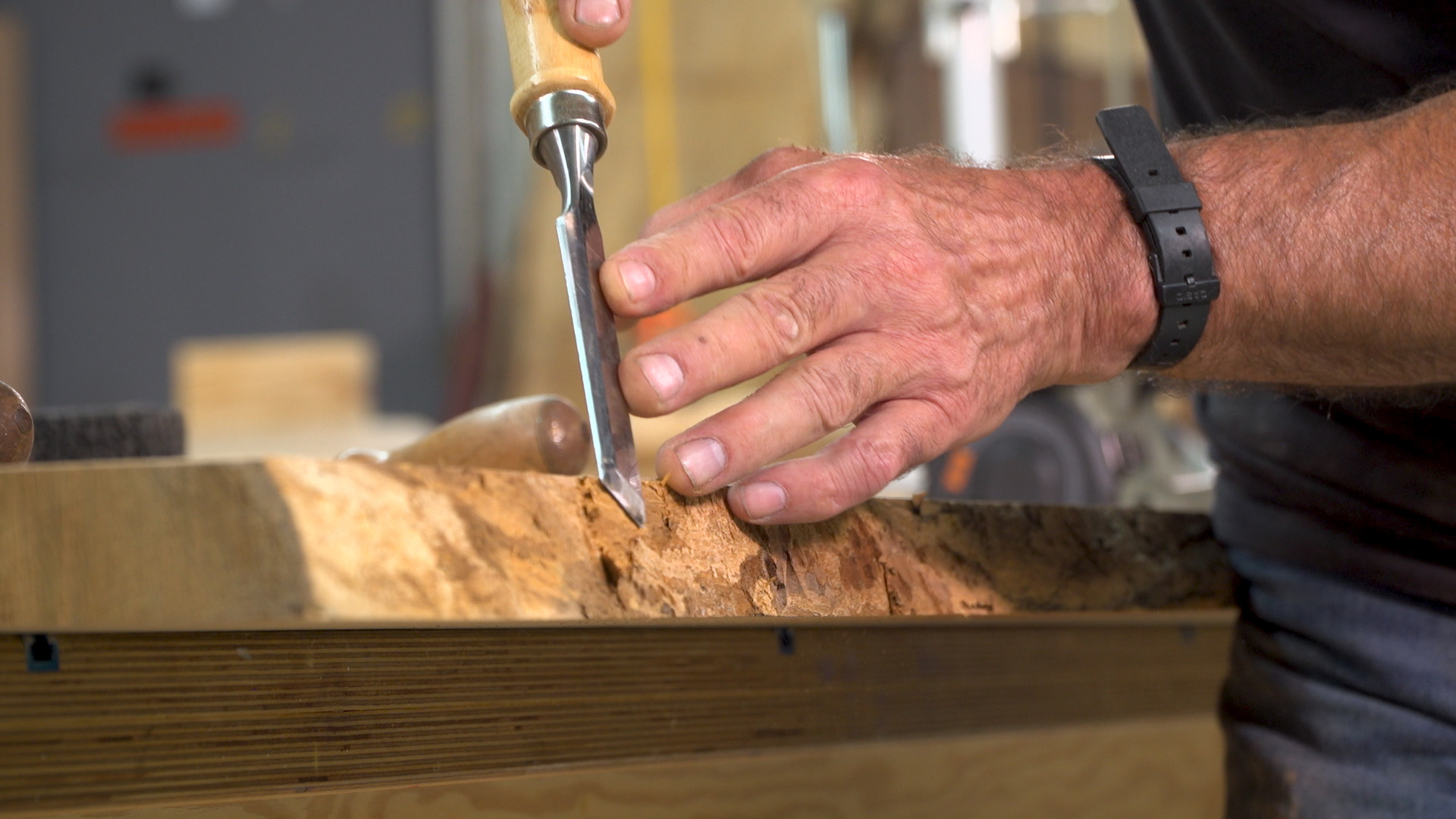 Dealing with Bark and Live Edges
14:37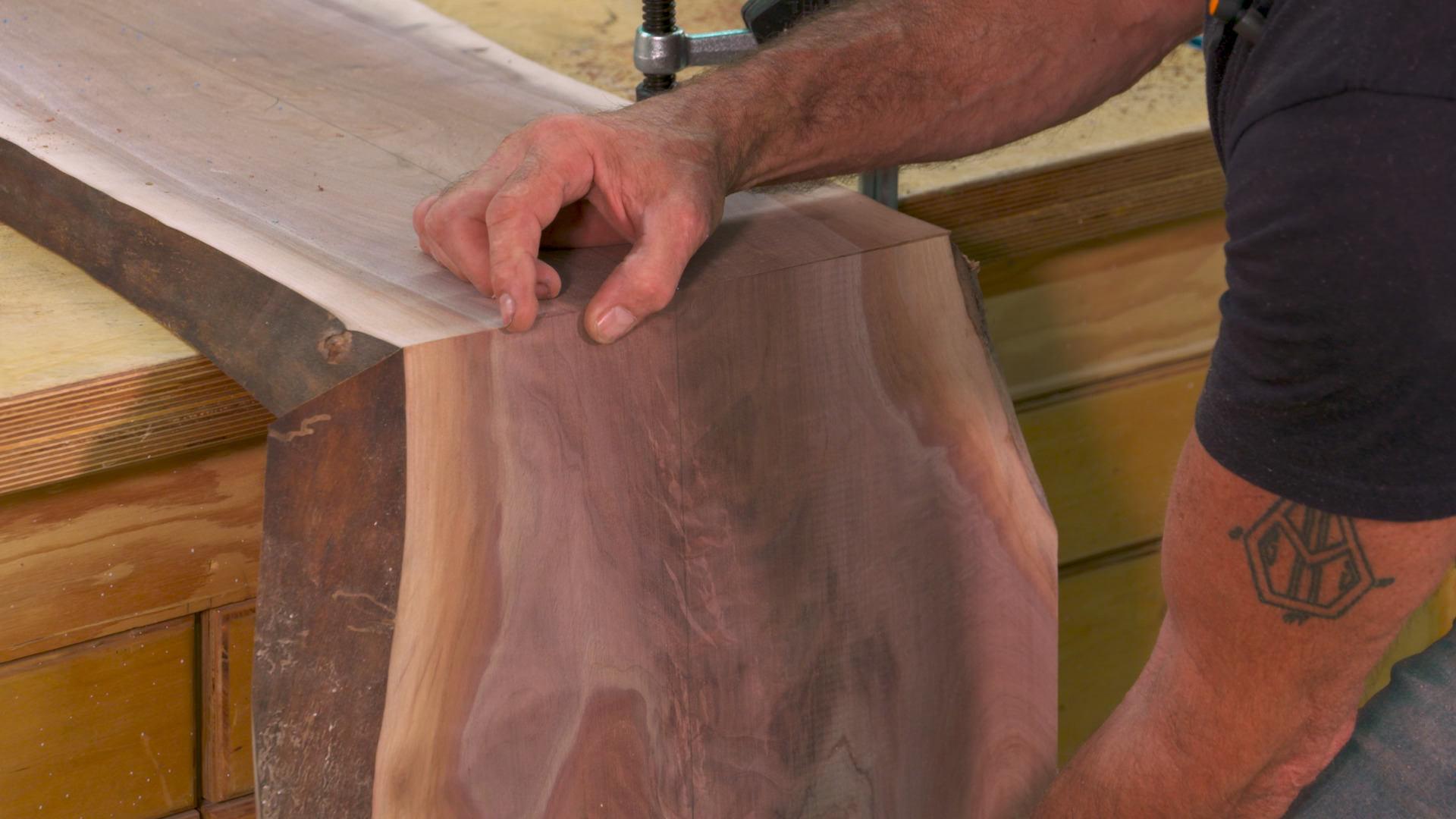 Creating a Waterfall Edge
10:54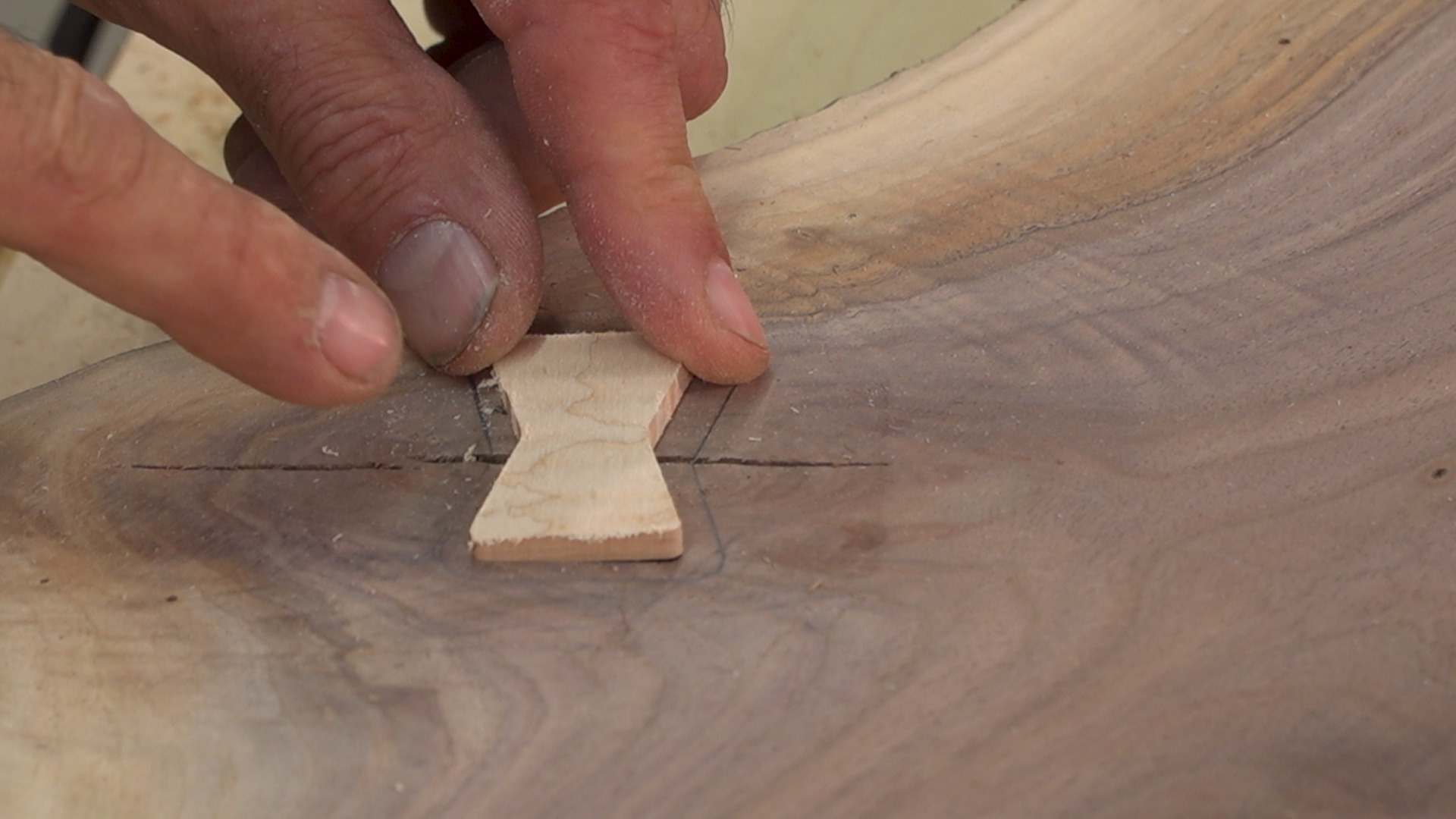 Cutting in Bow Ties
16:55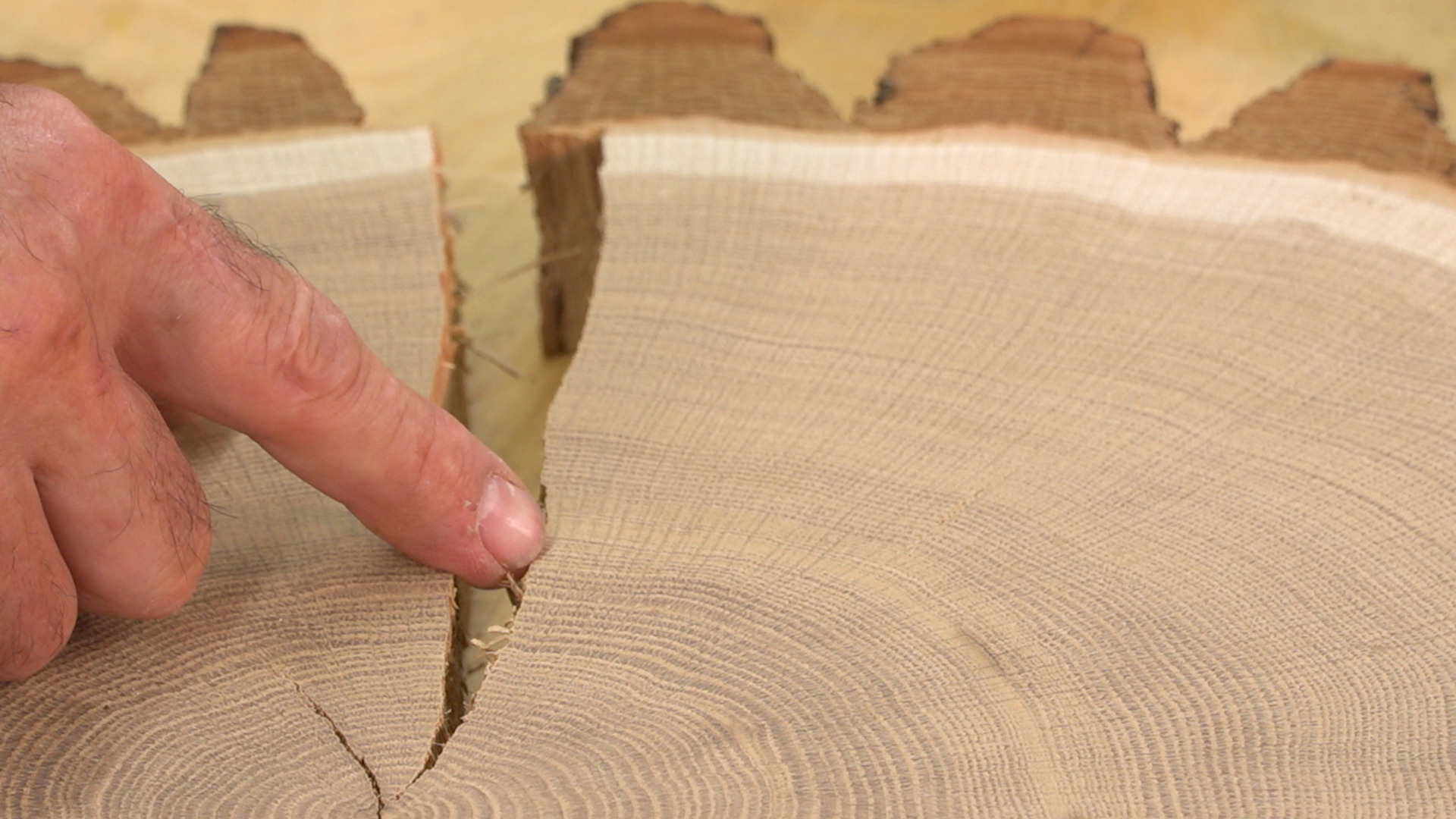 End Grain or Long Grain
6:08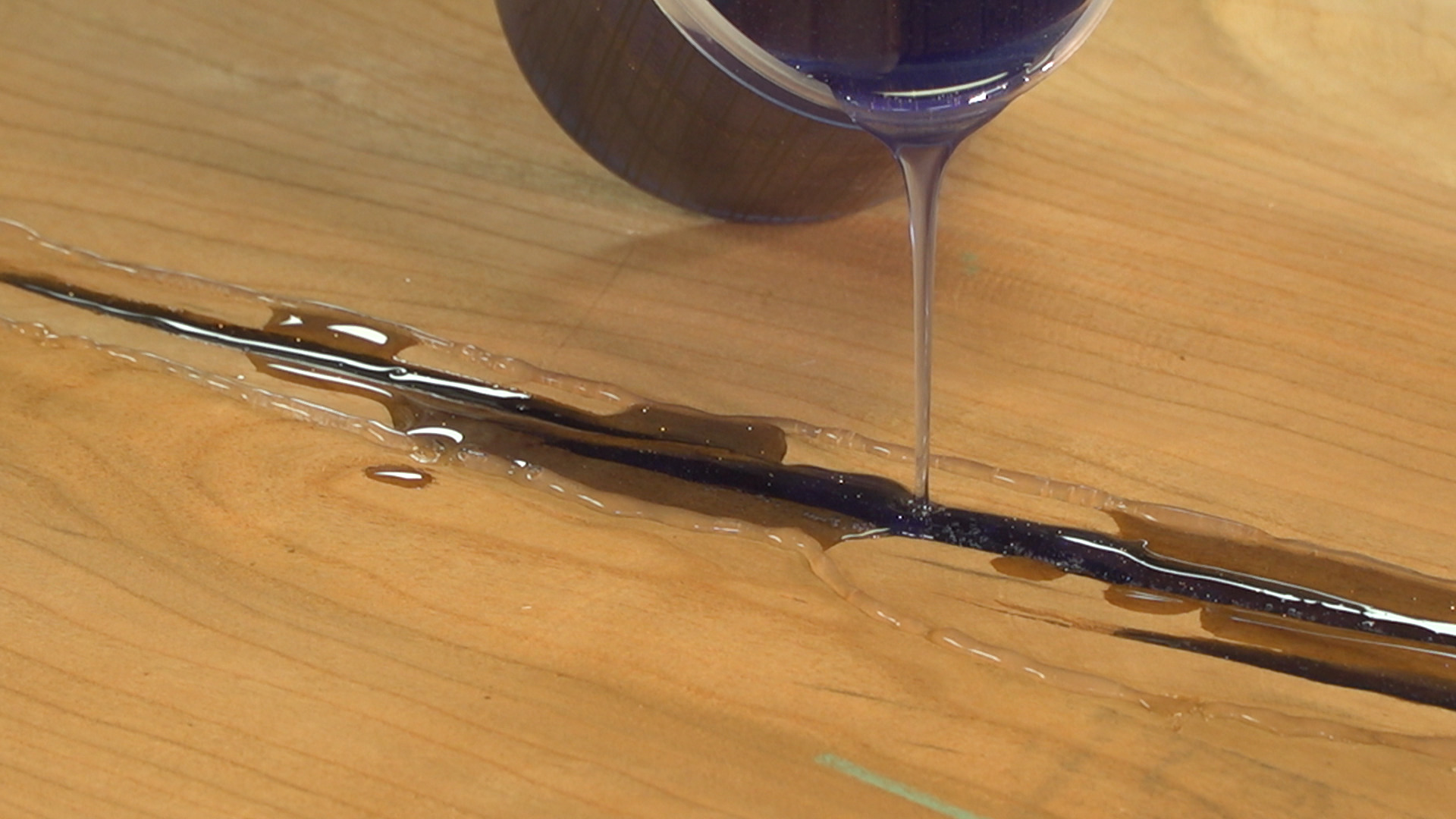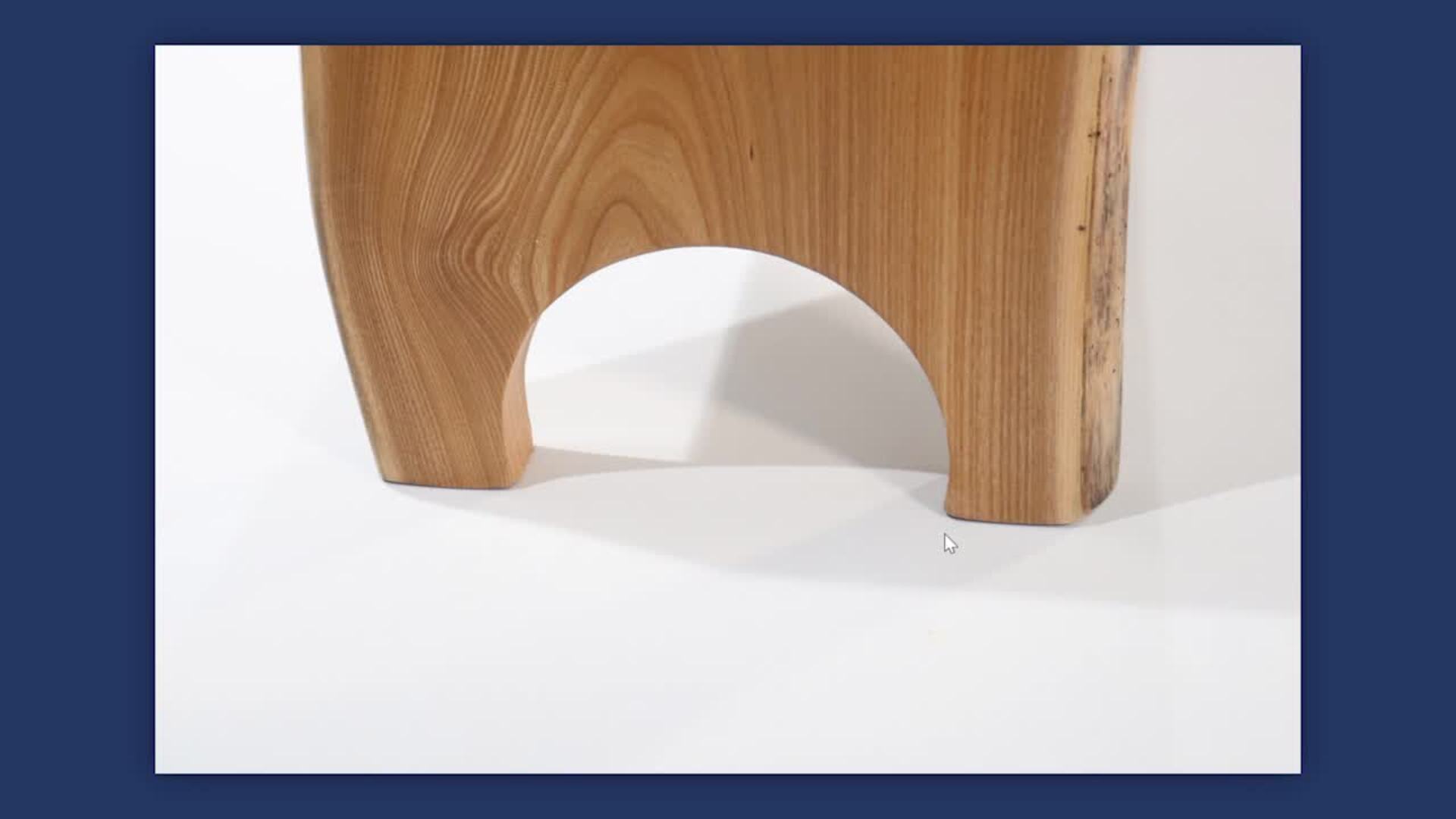 Live edge slabs provide a very unique look, and frequently change the way you create your projects. With slabs we commonly let the slab dictate the final appearance and size, creating an organic look. This class, and the companion book Woodworker's Guide to Live Edge Slabs, will give you the information you need to work with slabs.
Right from the Start
It's important to have an understanding of how slabs are cut and dried, so we start with a visit to a sawmill to learn about cutting, stacking, and drying lumber. On a smaller scale you can use your bandsaw or chainsaw to convert logs to lumber using techniques learned in this class.
Let your Creative Juices Flow
We've provided you with two galleries. One shows you a number of different live edge projects, from charcuterie boards to dining room tables. The other shows you a variety of ways you can put legs on your projects; from hairpin legs to wooden leg and rail assemblies. Use these galleries to enhance your own ideas, or to show possibilities to people you're building for.
Working with Slabs
How do you get a huge slab that won't fit through your planer flat? How can you tell if the bark will stay stuck? If there are voids or cracks in the slabs, what's the best way to fill them? All these questions will be answered, and the class will also take you through:

-Adding bowties and other inlays
-Laying out and cutting waterfall edges
Woodworker's Guide to Live Edge Slabs is a 144-page book that consists of five technique-based chapters and eight project-based chapters, from small to large. This class and the companion book will give you the confidence to work with expensive live edge slabs and turn them into beautiful projects.
Woodworker's Guide to Live Edge Slabs Book ($22 Value)
As part of this offer you will also receive a great resource book, Woodworker's Guide to Live Edge Slabs, written by George Vondriska. Live edge slabs add an interesting and organic aspect to your woodworking. George's book Woodworkers Guide to Live Edge Slabs will help you transform trees into tables, benches, cutting boards and more. It includes five technique chapters that will help you prep and level your slabs, add epoxy accents, create waterfall edges, mill your own slabs and add inlays. The eight project chapters include how-to on items as simple as a charcuterie board and as complex as a book matched dining table.
George Vondriska
George Vondriska is the Editor in Chief here at Woodworkers Guild of America and has been sharing his woodworking expertise since 1986. Apart from conducting classes at his renowned Vondriska Woodworks School, George's passion for teaching has taken him to woodworking shows nationwide and has led him to teach woodworking for prestigious organizations such as Peace Corps/Swaziland, Andersen Window, Northwest Airlines, and the Pentagon. With a wealth of published magazine articles under his belt, encompassing tool reviews and shop improvement projects, George's knowledge and skills continue to inspire woodworkers every day. To discover more about him and his school, visit georgevondriska.com.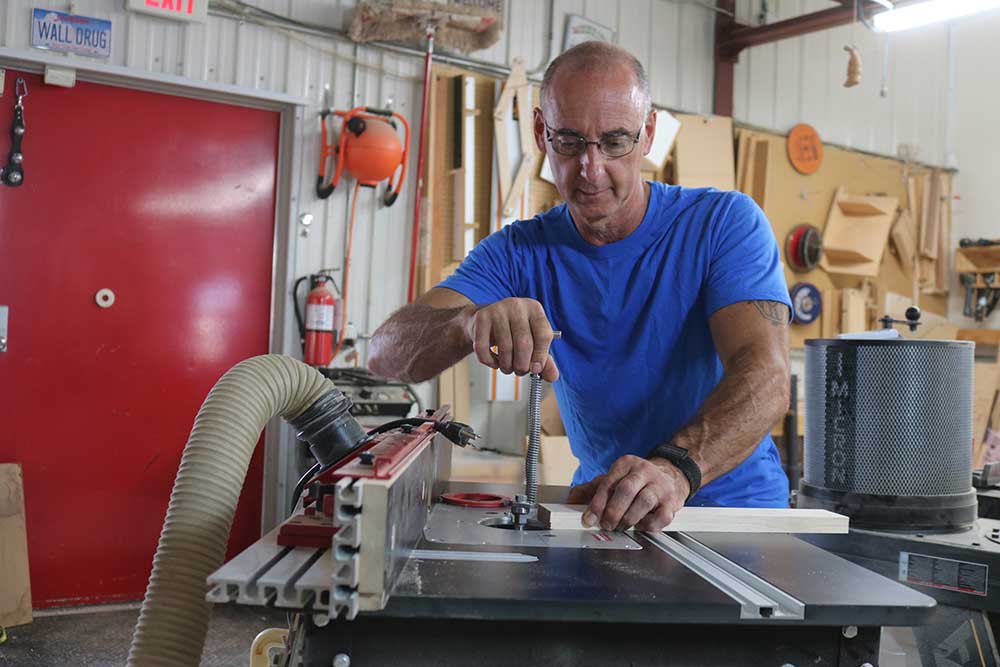 Bonus materials available after purchase
How do I know what the Class covers?
Do I have to be a Member of Woodworkers Guild of America to purchase a Class?
How do I purchase a Class?
How do I access/view my Class?
Do I have to take the Class right away?
Is there a limit on the times I can view my Class?
Can I view a Class on my tablet device or mobile phone?
How do I get access to the Bonus Materials for the Class?
How does the Class Q&A Resource benefit work?
Can I print out Class details?
What are PDF downloads?
Are there any system requirements to view the Class video content?
Why do you need my email?
Can I get a refund if I don't like the Class?
How do I contact WWGOA Academy?
Purchase Class
Purchase class and add to your personal library with on-demand video access.
Enjoy on-demand video access to this content anytime, anywhere for the one-time cost below.
You won't lose access, with or without an active current Membership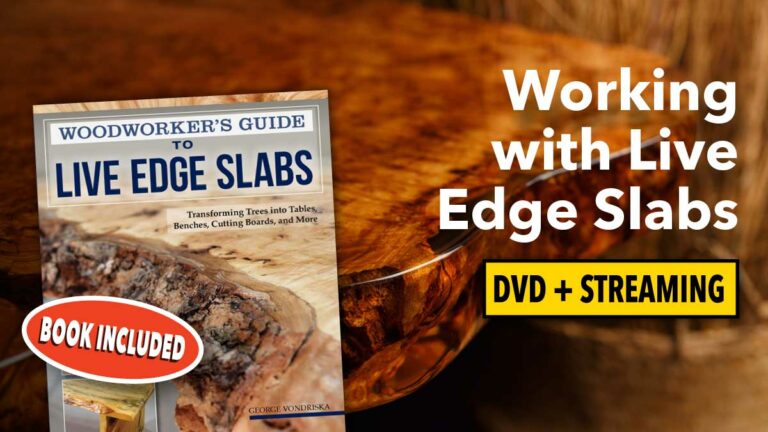 Working with Live Slabs + DVD & Book
with George Vondriska
Working with Live Slabs + DVD & Book
Purchase this class for $34.99.