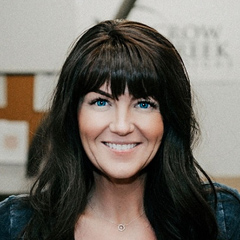 Fundamentals for Epoxy in Woodworking
Jess Crow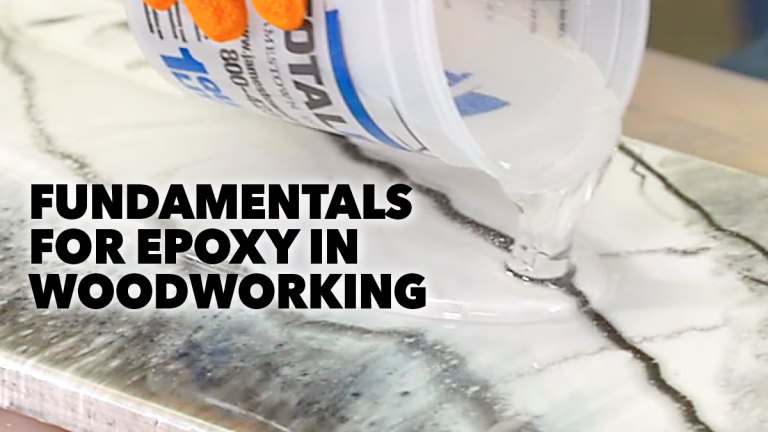 In-depth Instruction; over 77 mins
On-demand video access anytime
Bonus downloadable PDF resources
Access to class Q&A
Available for purchase: $35.99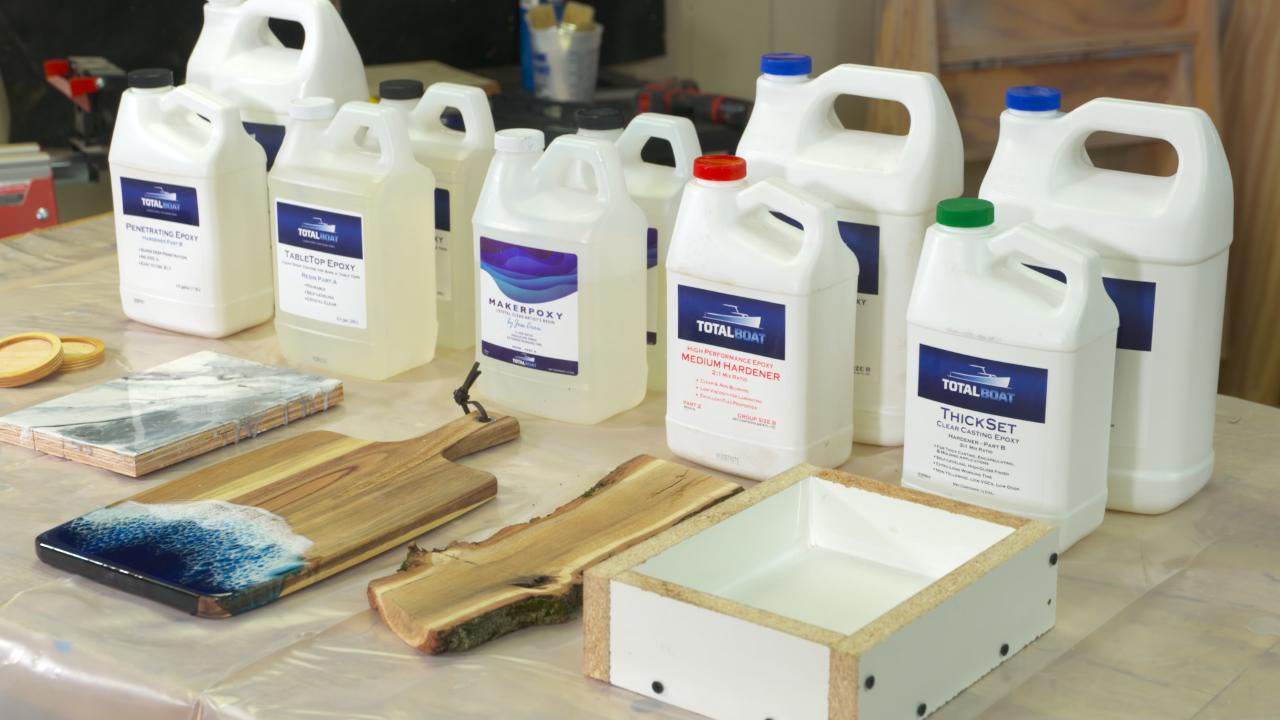 Session 1: An introduction to Epoxy
11:51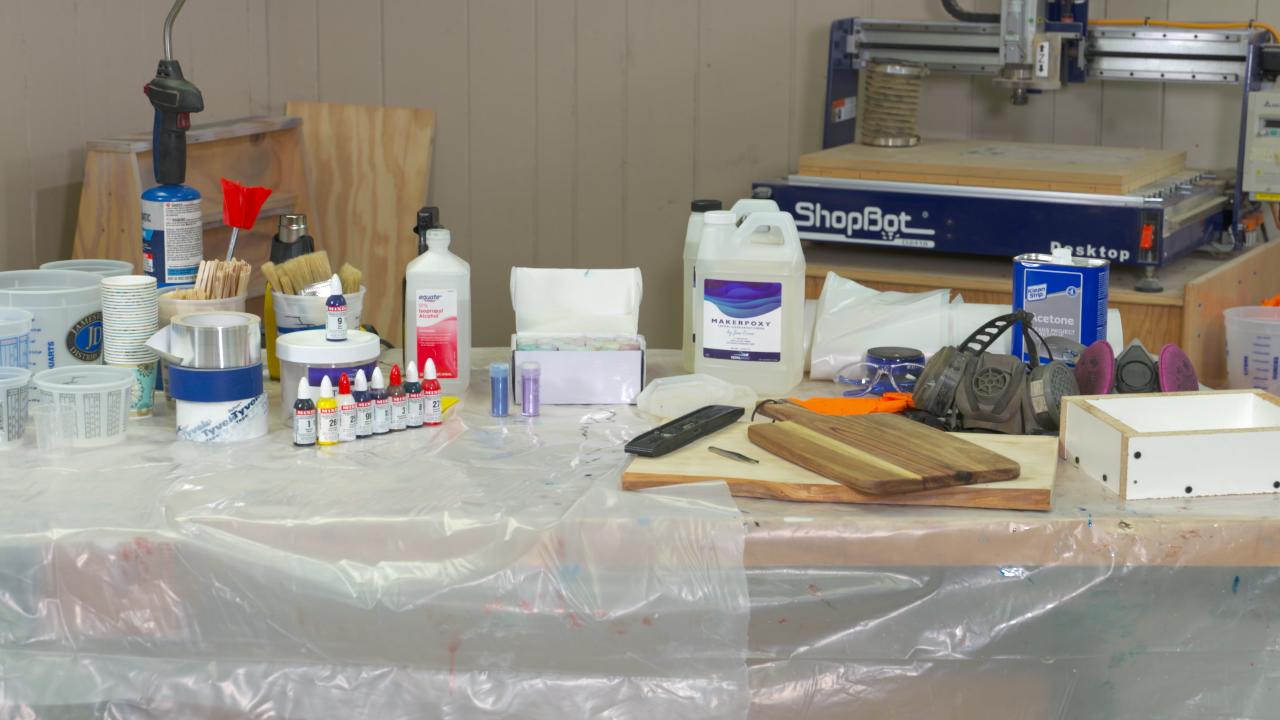 Session 2: What to Have on Hand
7:34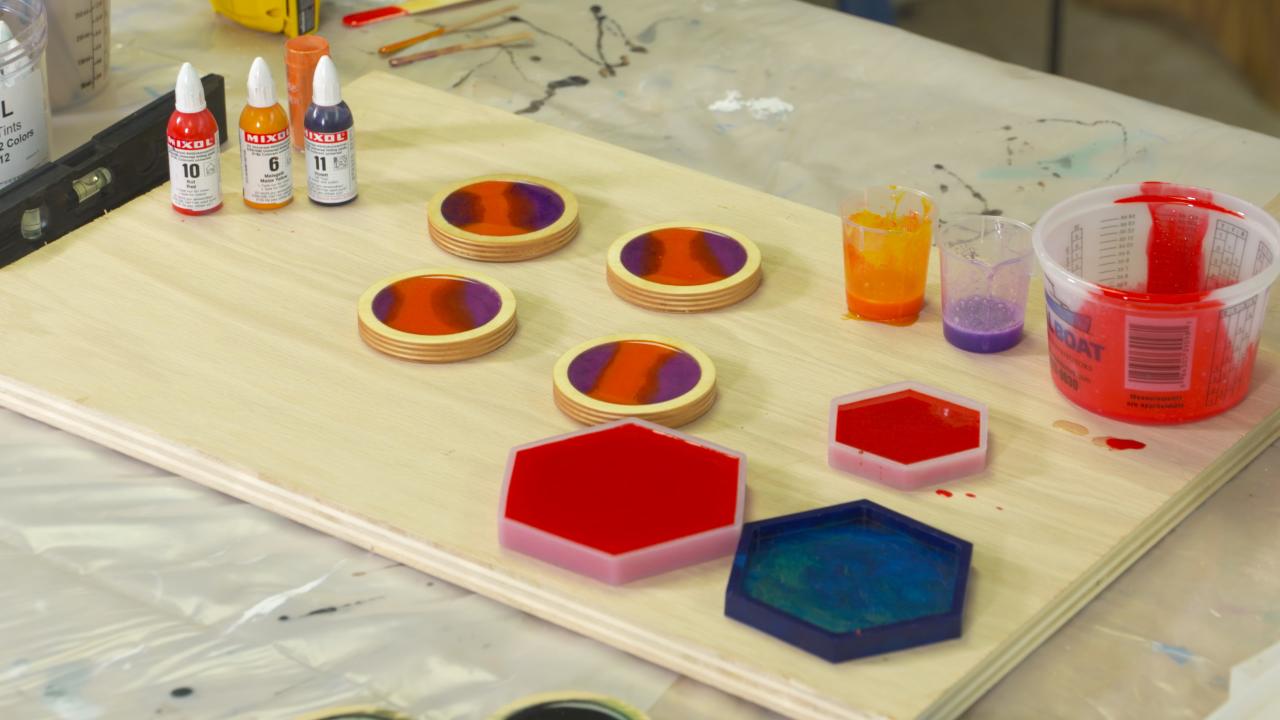 Session 3: Great Starter Projects
6:37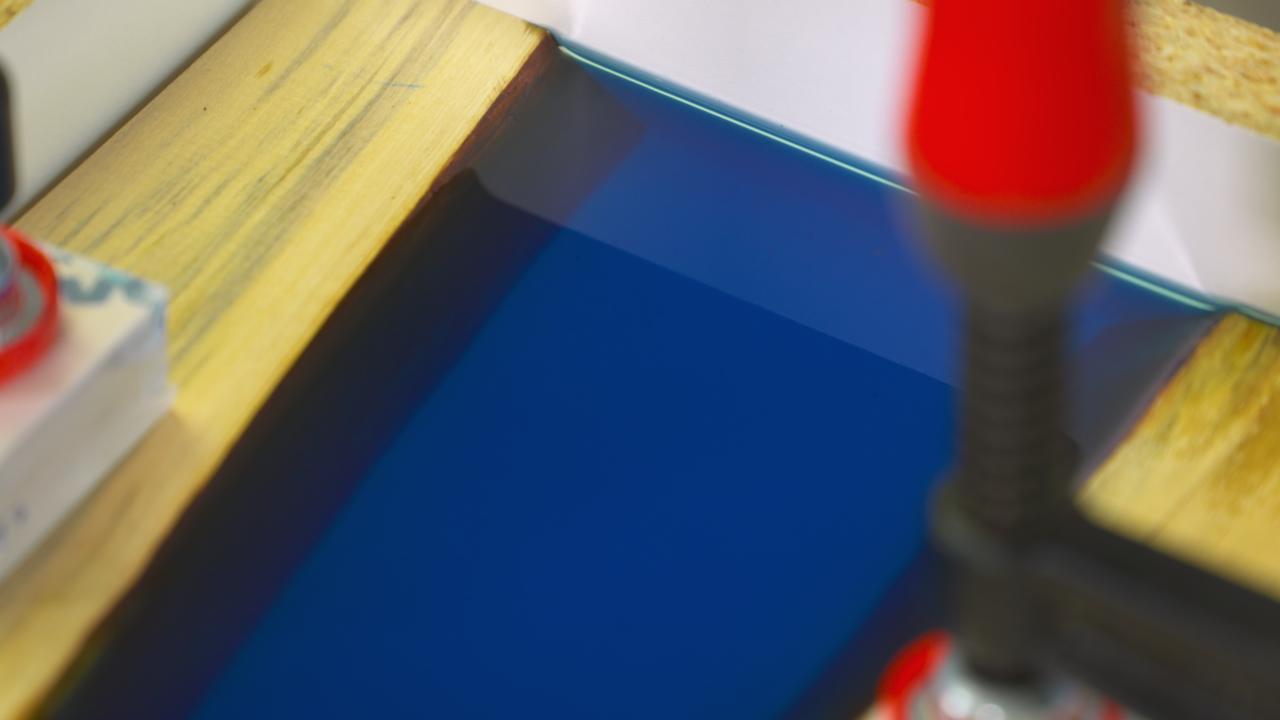 Session 4: Creating a River Pour
12:00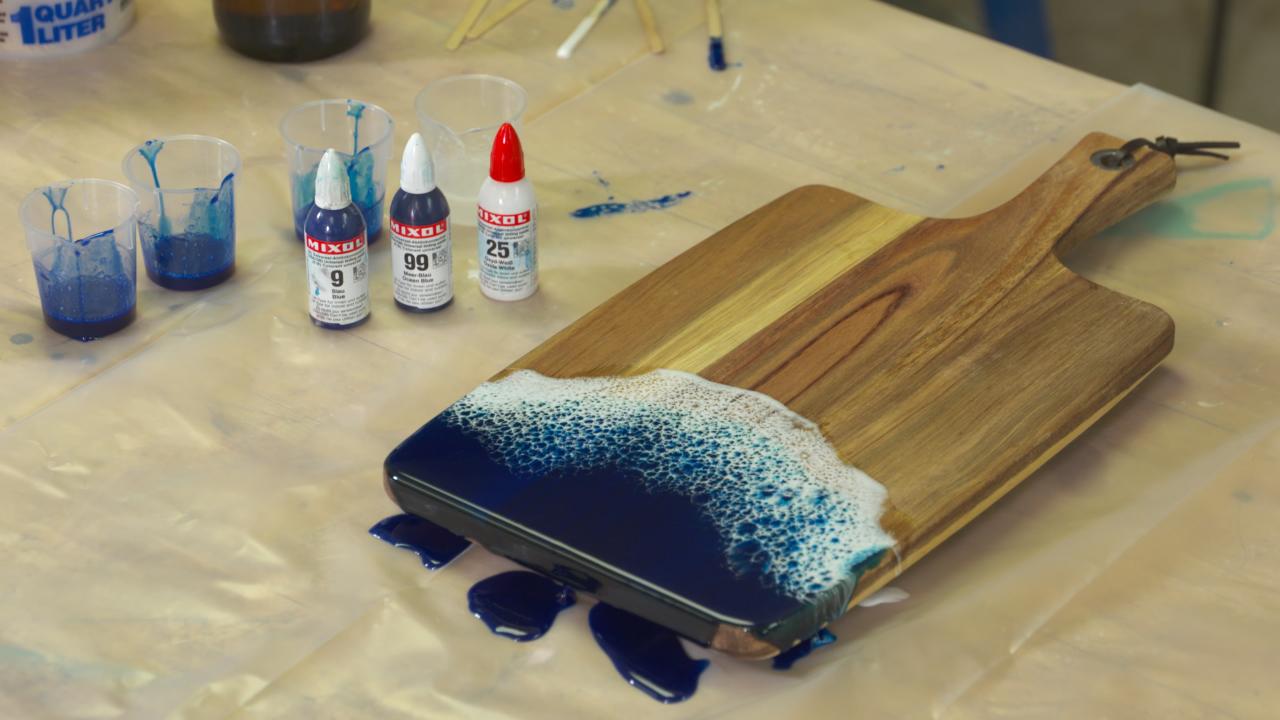 Session 5: Making an Ocean Wave Charcuterie Board
9:14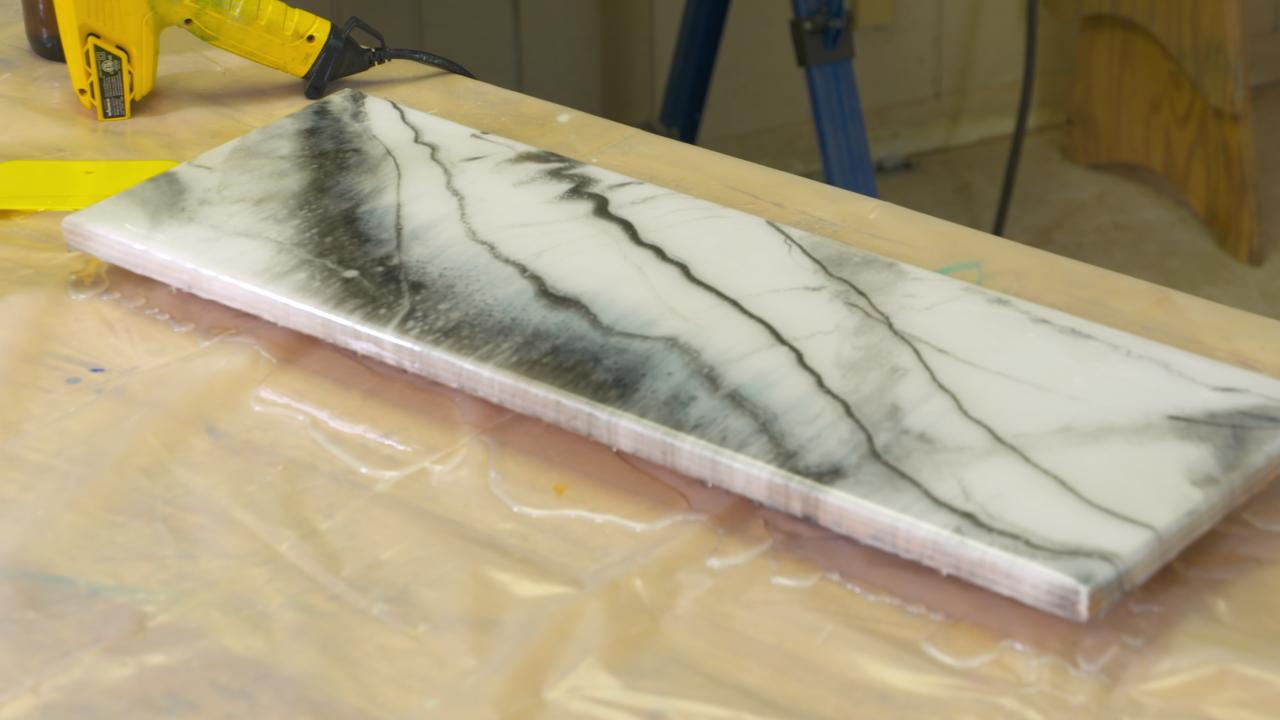 Session 6: Creating a Faux Marble Countertop & Flood Coats
24:46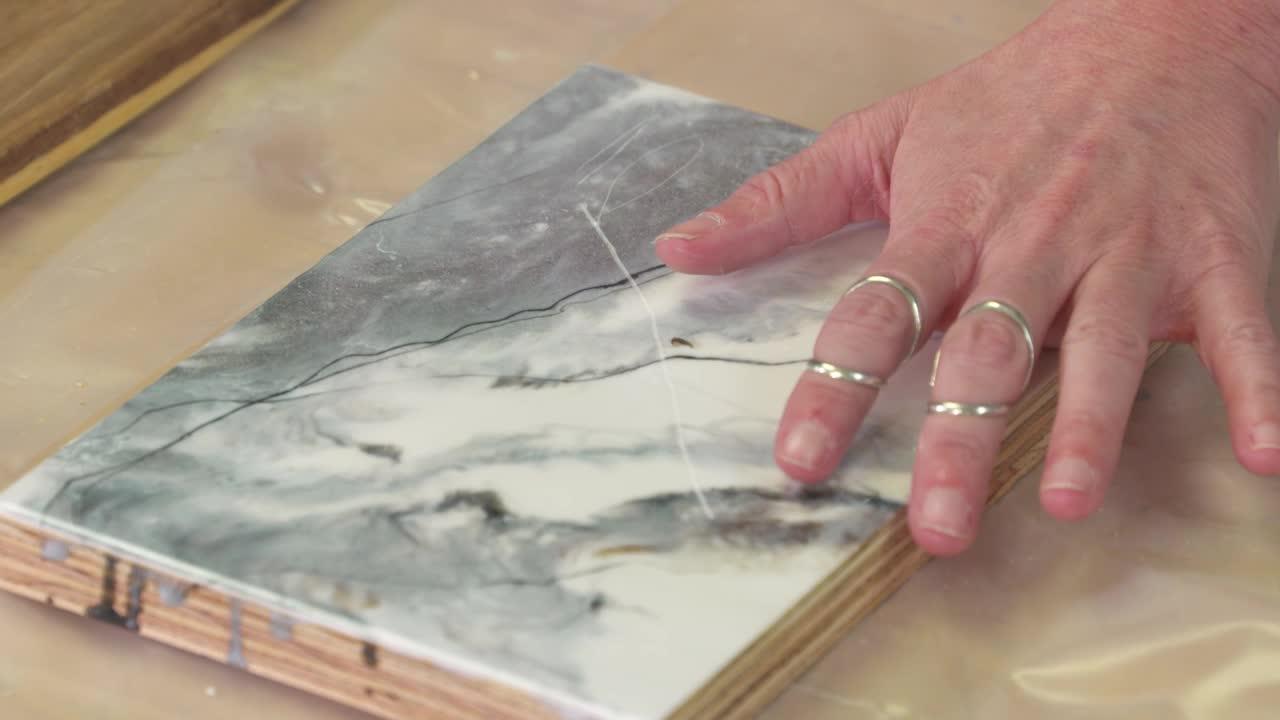 Session 7: Fixing Common Problems
4:34
If the words "epoxy" and "failure" feel synonymous, then this class is for you.
In "Fundamentals for Epoxy in Woodworking," your instructor, Jess Crow, will take the mystery and fear out of using epoxy, and teach you how to incorporate it seamlessly into your woodworking repertoire.
With the insights and techniques you'll learn in this class, you can add a fabulous and beautiful element of color to many projects.
You will learn how to choose the correct epoxy for the project, how to properly mix and color your epoxy, as well as how to avoid and fix the most common errors and issues you may run into.
The Epoxy Process
With so many different types of epoxy on the market, it can be overwhelming when it comes time to pick which one you need for which project. In this class, Jess covers the most common epoxies and what they should be used for.
The seemingly impossible task of proper mixing, getting uniform color, and how to prevent foreign materials from ruining your project will no longer be something you spend hours searching for information on – it is all covered in this class.
All of the materials used in class are readily available at your local woodworking store or sourced for you online.
Techniques
Epoxy work requires finesse. Jess shows you how to manipulate the epoxy, as well as how to properly use the tools needed when working it. You will also learn how to achieve clean edges without sanding, use less epoxy with cost-saving pouring methods and, if you do encounter a problem, how to correct it.
By watching Jess "work" the epoxy and explain step-by-step techniques she has learned through trial and error herself, you will walk into your shop feeling confident in your abilities.
More than Video
In addition to the hands-on video instruction you'll receive, this class provides you with downloadable and helpful resources to print and keep, including a detailed Class Guide as a recap of the critical points of the class instruction. You'll find this very helpful as you decide which epoxy to use and create your epoxy shopping list. Also, you'll get a Class Resources document that will give you information on the products you'll see in the class.
Jess Crow
Located in Alaska, Jess created Crow Creek Designs, a woman-owned and run woodworking shop, and quickly established herself as one of the leading authorities in artistic woodworking and epoxy. With forays in other areas of art, including beadwork photography and print, Jess has cultivated her passion for designing and creating that blends woodworking and epoxy. Her designs have caught the eyes of notable people like Team Gary Vaynerchuk in New York, LinkedIn, as well as Insider, DIY Network, and many more. Jess worked with TotalBoat epoxies to create a white label high-end epoxy resin for use in art and furniture design. MakerPoxy is currently available nationwide through Amazon and James Town Distributors. Jess' website is at https://crowcreekdesignsak.com.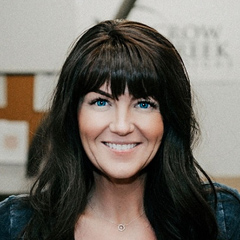 Bonus materials available after purchase
How do I know what the Class covers?
Do I have to be a Member of Woodworkers Guild of America to purchase a Class?
How do I purchase a Class?
How do I access/view my Class?
Do I have to take the Class right away?
Is there a limit on the times I can view my Class?
Can I view a Class on my tablet device or mobile phone?
How do I get access to the Bonus Materials for the Class?
How does the Class Q&A Resource benefit work?
Can I print out Class details?
What are PDF downloads?
Are there any system requirements to view the Class video content?
Why do you need my email?
Can I get a refund if I don't like the Class?
How do I contact WWGOA Academy?
Purchase Class
Purchase class and add to your personal library with on-demand video access.
Enjoy on-demand video access to this content anytime, anywhere for the one-time cost below.
You won't lose access, with or without an active current Membership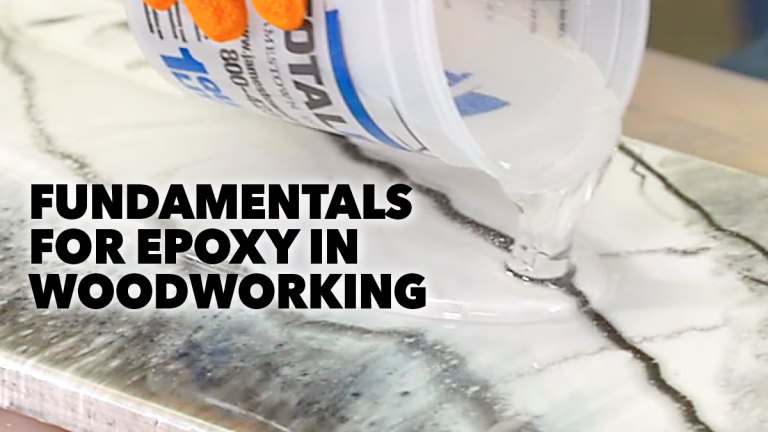 Fundamentals for Epoxy in Woodworking
with Jess Crow
Fundamentals for Epoxy in Woodworking
Purchase this class for $35.99.