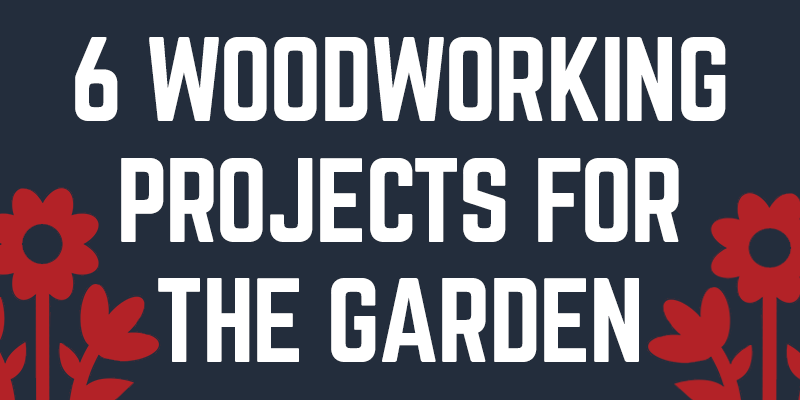 Whether you're planting vegetables, flowers, or shrubs, there's a good chance your garden could be improved with some custom woodworking projects. Or maybe you're looking for a gift for the gardener in your life? Either way, WWGOA has a variety of useful woodworking ideas for you to build for your garden this season.
Standing Planter Box
The standing planter box is helpful in many ways. First, it's great for holding plants you may want quicker access to, like herbs, fresh vegetables, or decorative flowers. Second, the standing planter is ideal for gardeners who may have back problems. You won't have to bend down to tend to your plants, because they'll be at waist level. Lastly, this particular design is built out of cedar, so it is bug resistant!
Find the project here: Standing Planter Box
Hummingbird Feeder
Find the project here: Make a Hummingbird Feeder
Potting Bench
Here's a project to get your gardening tools organized. Not only is this a handy work space for potting your plants, but it also features a hutch above for tools and seeds. Underneath, there is a variety of shelving space, and a large compartment for bulkier items like potting soil or fertilizer. You'll be able to keep all your supplies in one place while you work!
Find the plans here: Potting Bench Plans
Garden Dibble
Yet another great project for the lathe. A dibble is a tool used to help determine planting depth, or for creating holes for bulbs and seeds. This project is quick and useful, and will make the perfect gift for the gardener in your life. In this tutorial, you'll learn how to mark out consistent depth lines, and make the line pop.
Find the project here: Make a Garden Dibble
Bench Planters
These sturdy bench planters are a great addition to any patio, deck, or garden. They'll help customize your backyard landscaping and increase your seating area at the same time. Here, we've got plans for both a single unit and a versatile modular unit as well.
Find the plans here: A Pair of Planters
Cedar Birdhouse
Birdhouses are an eye-catching and useful project to add to any garden. This house is for tree swallows, which are a great species to invite into your yard because they love eating mosquitoes! You can easily build this nice home with a single 1 x 6 x 8' cedar board , and it'll be a great project to involve your kids in.
Find the project here: How to Build a Birdhouse
With these woodworking ideas you're well on your way to outfitting your garden and backyard with a wide array of custom woodworking projects. What's your favorite project for the yard or garden? Let us know in the comments.