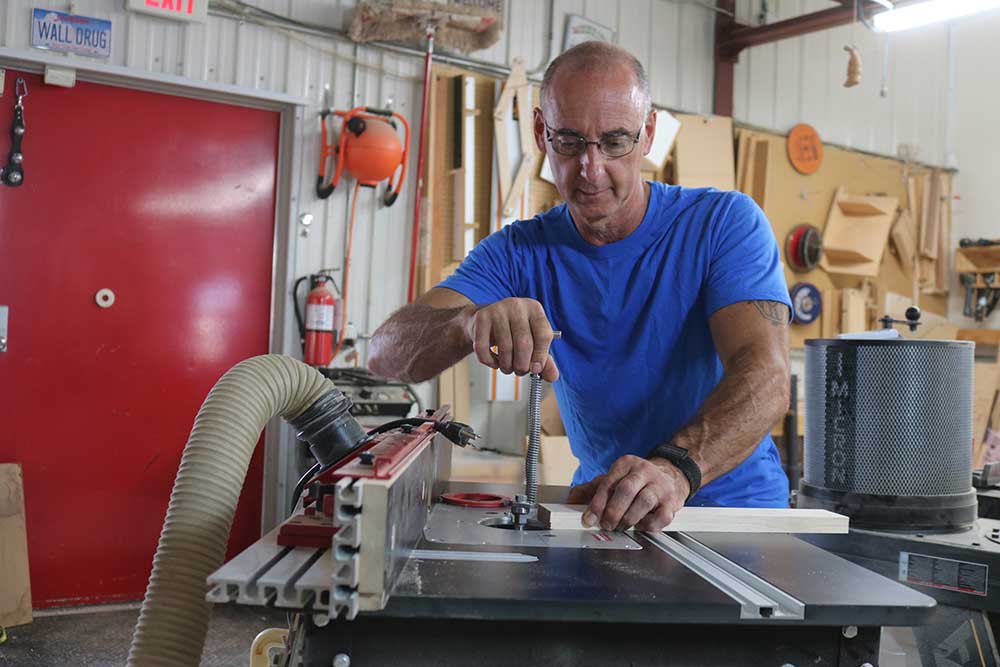 Face Jointing and Parallel Edges
George Vondriska
One of the most common questions we get at WWGOA is about using the jointer and how to get parallel faces and edges from the jointing process. To answer this question, it's important to understand what jointers do and don't do. Once you get this, you'll be better able to get what you want from your jointer.
Jointers Excel At…
Here's what jointers do really, really well. They make surfaces smooth and straight. And, if you're working on an edge, they'll make the edge square. They do the work that used to be done by a hand plane.
Jointers Don't Excel At…
Simply jointing one edge, flipping the board, and jointing the other doesn't mean you'll get parallel edges. Same goes for faces. The opposing surfaces will be smooth and straight, but not necessarily parallel.
How Do You Get Parallel?
To get two parallel surfaces you need to roll another tool into the equation. For edges you'll joint one edge and then go to the table saw to rip the opposite edge. For faces, joint one face and then use a planer to make the opposing face parallel. Jointing opposite faces simply doesn't work to make them parallel.
Are Jointers a Must-Have Tool?
Where do jointers sit on the hierarchy of tools you should put in your shop? It depends. If you're good with a hand plane you can edge joint and face joint with that. If you have a router table you can edge joint with a router table (but not face joint). You can also use an electric hand plane to do some of the work. But it's hard to beat the consistency that comes from a jointer.
Get the Most From Your Machine
Check out more jointer videos, and tips for mastering your jointer, to make sure you're optimizing your machine.
2

Responses to "Face Jointing and Parallel Edges"
Popular All Woodworking Videos videos
Explore videos by George Vondriska